Posted in: Comics | Tagged: Alan Moore, laura sneddon, league of extraordinary gentlemen, Slovobooks, The Independent
---
Alan Moore Answers His Critics At Length – And Explains Why He's Wary of Further Interviews Alan Moore gave a lengthy interview with Pádraig Ó Méalóid of Slovobooks (also a contributor to The Beat and to the Forbidden Planet blog), in which he answered many of the recent questions that have been on peoples' minds, or at least the hot topics that came up at the Evening with Alan Moore event launching Lance Parkin's biography of Moore, Magic Words, at the Prince Charles Cinema in November of 2013. The topics of the interview range from racial stereotyping to violence and gender in comics, but along the way, some older issues regarding the League of Extraordinary Gentleman, Century: 2009 surfaced.
Prior to the book's release, an interview conducted with Moore by Laura Sneddon ran in The Independent, and details contained in the article effectively gave away some of the key elements of the book that were not meant to be public knowledge yet. Laura Sneddon is a freelance writer for the Independent, New Statesman, Scifi Now, the Beat and writes about women in comics, according to her Twitter page. In Moore's interview with Slovobooks, he says that Sneddon gave away the ending to League of Extraordinary Gentlemen: 2009 and continues giving specifics about all the dealings thereafter.
This was when I learned that in an edition of the Independent released roughly a week before the book itself Laura Sneddon had gleefully related all of the major plot developments and denouements, including the death of Allan Quatermain and the identity of the 'Moonchild' or Antichrist figure that we'd been carefully building up references to over the four or more years that we'd been labouring on that third (and longest) volume of The League. In addition to Ms. Sneddon's apparent assumption that she and the newspaper that she represented were for some reason exempt from the confidentiality agreement which presumably lesser mortals had evidenced no such difficulty in respecting, she or other parties at the Independent had also seen fit to run an article in the main body of the paper, a sensationalist tabloid-style non-story speculating heatedly about the likelihood of J.K. Rowling's lawyers taking action over a book in which none of the names or likenesses of her characters or institutions had been so much as mentioned. This actually seemed like an attempt on the Independent's part to bring about the highly unlikely situation which their article had envisioned, perhaps in the hope of filling another half-page or so with over-excitable copy in which they could liberally use the words 'Harry Potter'. You can of course understand their position. I mean, it wasn't as if there was any genuinely important stuff going on in the nation or the world back then, was there?
This is only a brief excerpt of what Moore went on to say and the full interview can be found here.
Sneddon took to Twitter today to comment about the interview and Moore's statements.
Alan Moore has told a series of lies about me in a bizarre bulling attack on me personally: http://t.co/hZbwv4oyvr

— Laura Sneddon (@thalestral) January 9, 2014
Of course I have all the email correspondence that backs me up. But hey ho, let's not let the facts get in the way!

— Laura Sneddon (@thalestral) January 9, 2014
I'm actually astounded at how many lies are in that. Far beyond just being grumpy to being outright poisonous.

— Laura Sneddon (@thalestral) January 9, 2014
For a creator to bully a reviewer in such a way is incredible. As I say I have all the permissions I was given saved.

— Laura Sneddon (@thalestral) January 9, 2014
In fact, I don't really feel the need to defend myself honestly because it is so over the top!

— Laura Sneddon (@thalestral) January 9, 2014
What Sneddon does not seem to refer to on Twitter is Moore's further comments that expand on his view of what happened regarding The Independent and where culpability lies. Moore goes on to state in the Slovobooks interview:
In fairness to Ms. Sneddon, we offended parties quickly acknowledged between ourselves that she could not have been solely responsible for the situation, and that at the very least the Independent's standards of journalistic integrity clearly also left much to be desired. In an attempt at even-handedness we decided to forego any further contact with the newspaper in its entirety and that, not unreasonably I feel, was where the matter would have rested were it not for Laura Sneddon's current (thus far successful) efforts to bring herself to my attention.
Despite this general statement about The Independent's role in leaking the salient material about League too early, and that she is not "solely responsible" for what happened, Sneddon has said she is looking into defamation laws:
@N1ghtwing17 looking into defamation laws atm as I have all the emails to prove otherwise.

— Laura Sneddon (@thalestral) January 9, 2014
---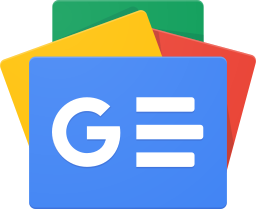 Stay up-to-date and support the site by following Bleeding Cool on Google News today!