All-New X-Men #1 Pays Tribute To The Fantastic Four
Here's a look at All-New X-Men #1, being relaunched by the All-New All-Different Marvel in December. But how All-New All-Different is it?
Well, young Cyclops is on a date with someone who isn't Jean Grey.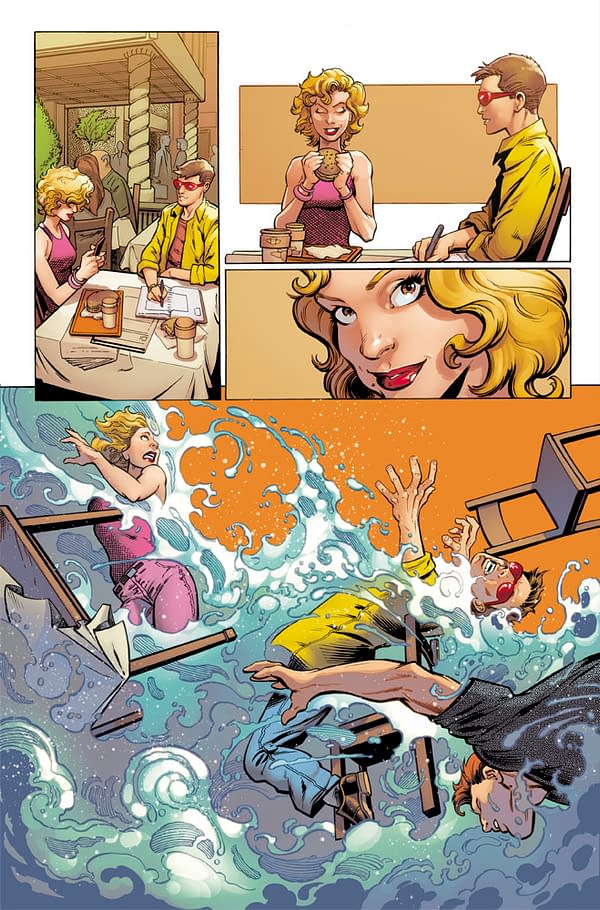 Water spillage on table twelve… meanwhile the Old Cyclops wherever he is has left his mark behind him.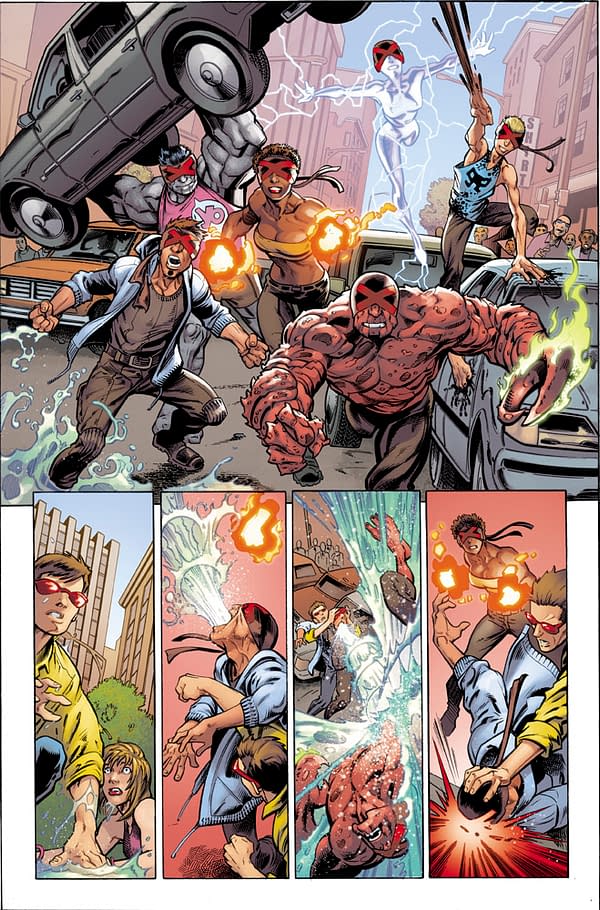 Iceman does his best impression of The Fantastic Four's Thing – who is also out in space.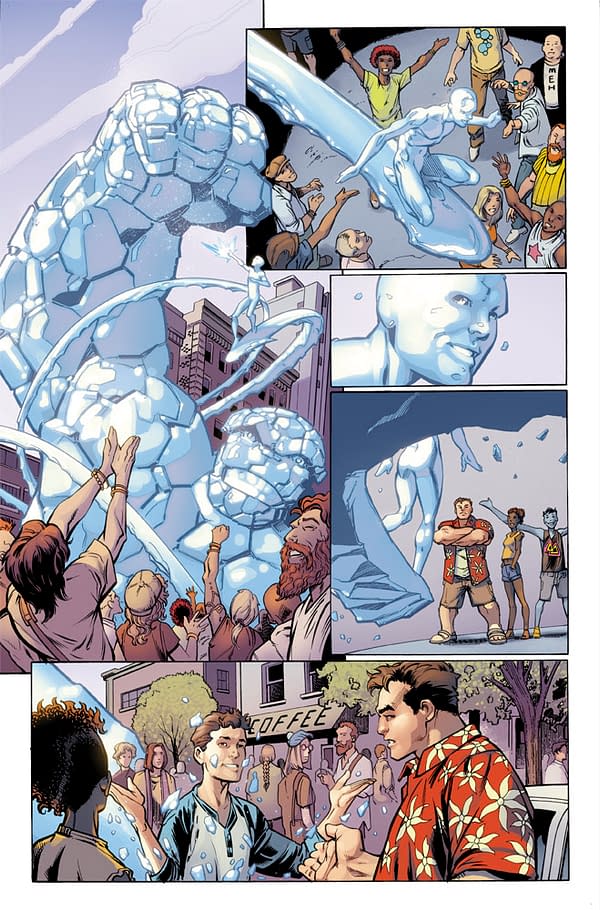 And… Kid Apocalypse wrestles alligators.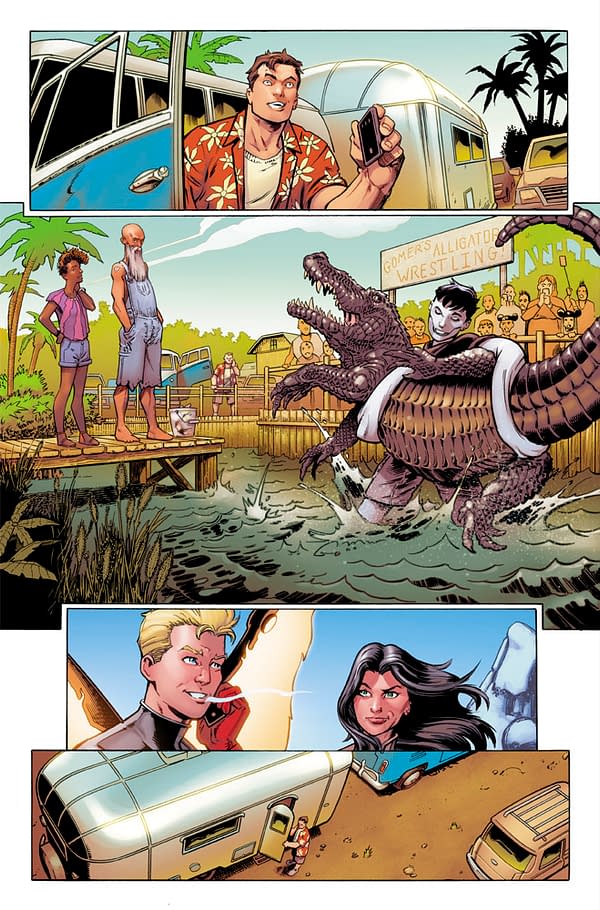 All to come! In All-New X-Men #1 in December!
Hated and feared more than ever, the world is a more dangerous place for mutants. But as the few remaining X-Men retreat into seclusion, a handful of teenagers will strike out on their own – refusing to let their fate be decided for them. Today, Marvel is pleased to present your new look at ALL-NEW X-MEN #1 – the new series from Dennis Hopeless (X-Men: Season One) and Mark Bagley (Ultimate Spider-Man)! Stepping out of the shadows of their predecessors and future selves – Cyclops, Angel, Iceman, the All-New Wolverine, Kid Apocalpyse and Oya are hitting the road, learning to be heroes, and changing their destinies. But with the world a more hostile place than ever for their kind – is there hope for their future? Find out this November in ALL-NEW X-MEN #1!

ALL-NEW X-MEN #1 (SEP150666)

Written by DENNIS HOPELESS

Art & Cover by MARK BAGLEY

Variant Cover by MARK BAGLEY (SEP150668)

Hip-Hop Variant by ED PISKOR (SEP150667)

Kirby Monster Variant by JACK KIRBY (SEP150669)

FOC – 10/19/15, On-Sale – 11/11/15