Posted in: Batman, Comics, Current News, DC Comics, Justice League, Superman | Tagged: amanda waller, dawn of dc, dc comics, peacemaker, Titans
---
Amanda Waller's Big Bad Spoilers For Titans #1 & Dawn Of DC Primer
The Dawn Of DC Primer has just dropped for free on Amazon Kindle (in the UK at least).. And it sets up Amanda Waller Vs The DC Universe big time.
---
The Dawn Of DC Primer has just dropped for free on Amazon Kindle (in the UK at least). The US version should drop when the timezone gets round to it. And it sets up Amanda Waller Vs The DC Universe big time. As has been revealed, Amanda Waller has been tasked with killing every superhuman on the planet. All she had to do was to be asked by The Light. As we previously revealed the new Big Bad of the DCU in 2023 the council of members from the Young Justice cartoon making their comic book debut in Dark Crisis On Infinite Earths #7.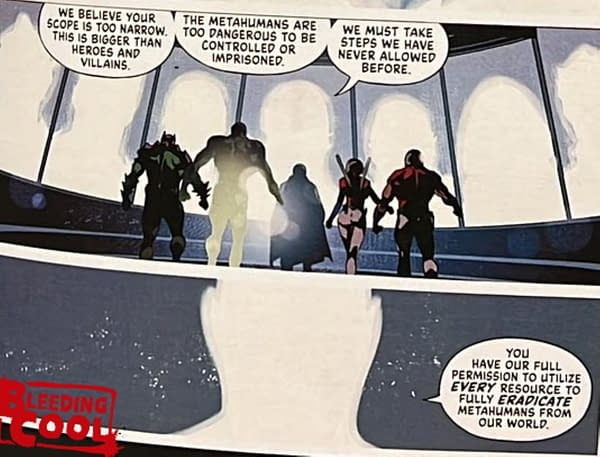 And all she had to do was to be asked to do it. She's been waiting her whole life, and has Peacemaker, Lady Peacemaker and more on hand to help.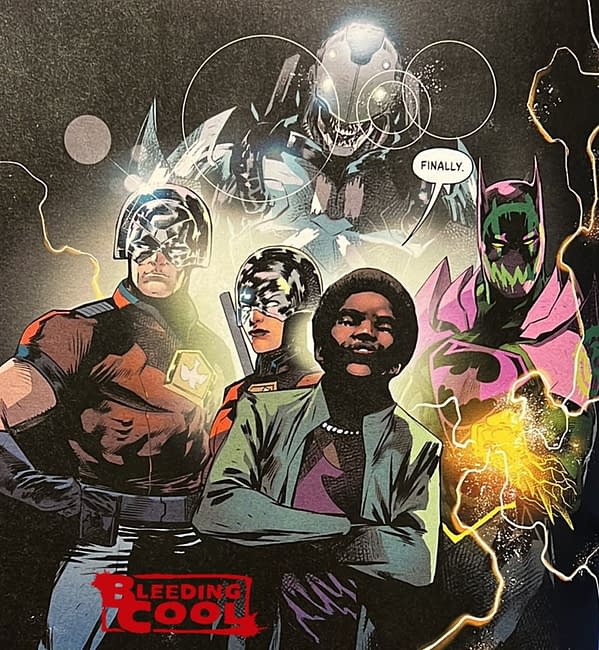 In the opening issue of the new Green Arrow #1 written by Joshua Williamson, we saw Amanda Waller of Task Force X and Suicide Squad, kidnapping superfolk like Roy Harper's daughter. At least we presumed it was her. Certainly, Roy Harper seemed to.
In Titans #1, out this week, Peacemaker is on the scene, dealing with a very active Titans on the streets, taking down the big monsters. The obvious ones, anyway.
He seems to be popping up everywhere now, an HBO series will do that, but this time Peacemaker is acting on behalf of Joe Biden. Or whoever is President of the USA in the DC Universe right now.
But is it the President? Is it really? Or does Peacemaker just think it is? Or does he want to make Nightwing think it is?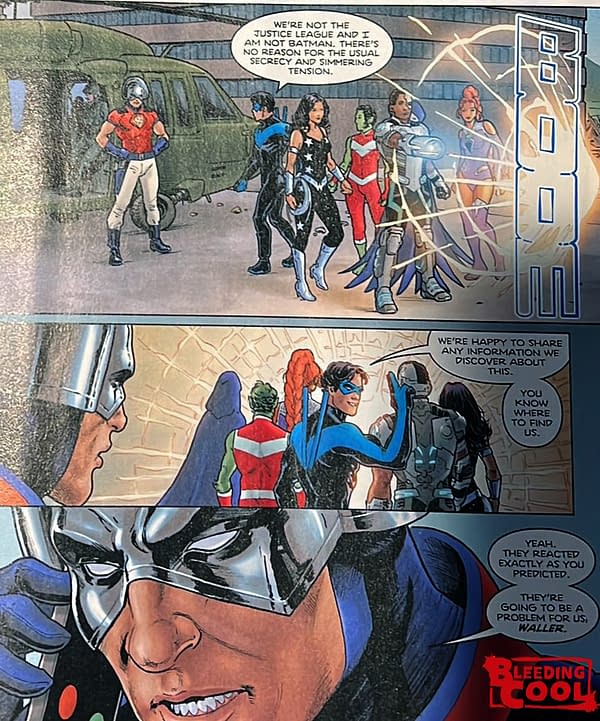 So the Titans seem to be ground zero for whatever it is that Amanda Waller is going to be planning. And in the Dawn Of DC Primer, we get the first part of that plan.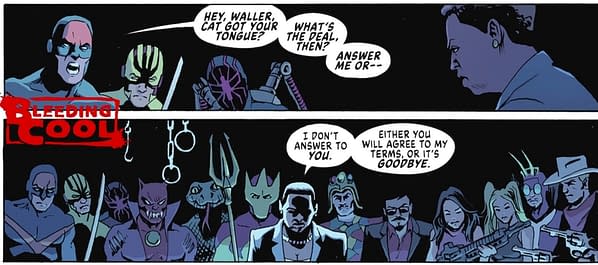 While Peacemaker and gang attack Lazarus Island, the source of a recent spate in meta-human activity around the globe, Amanda Waller has a meeting with all the bad guys.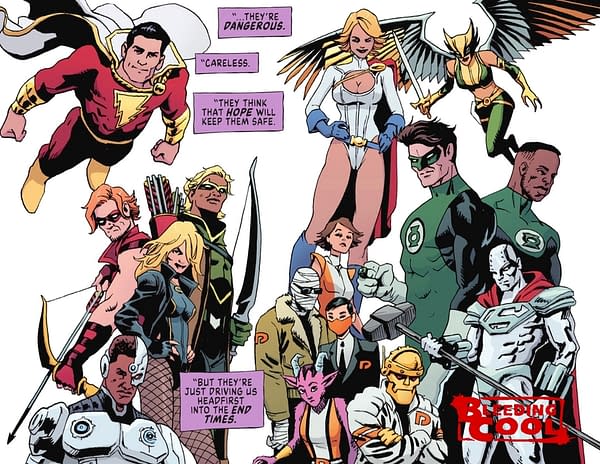 Which means she has to talk down the good guys. Don't worry, she has a captive audience. And Peacemaker has something that might help make it happen.
The Helmet Of Hate. Which looks like a blackened version of the Helmet Of Fate, but there is a precedent for this. Once from Jimmy Olsen, Superman's Pal #68 in a story by that name written by Superman co-creator Jerry Siegel, penciled by Curt Swan and inked by George Klein in which Jimmy borrows the Helmet of Hate from the Superman Museum and who makes Superman grow horns and become evil too.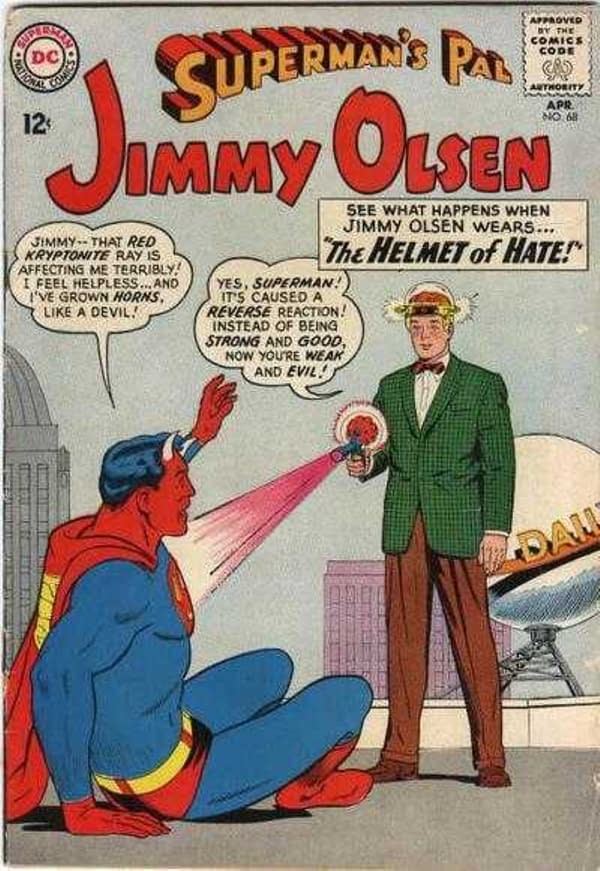 What use could the Peacemaker put such an instrument towards? We won't learn now, asAmanda Waller has her proposal to put to the bad guys.
It's a more open sandbox version of the Suicide Squad, it seems. Everyone gets to kill a superhero. Will Peacemaker have to swap helmets to get the job done? Looks like it…
Titans #1 and Dawn of DC Primer are available in comic stores on Tuesday.
TITANS #1
(W) Tom Taylor (A/CA) Nicola Scott
The Dark Crisis is over, and the Justice League is no more. Now, a new team must rise and protect the Earth…Titans, go! The Teen Titans are ready to grow up. Each member joined as a much younger hero, certain that one day they'd be invited to join the Justice League. But the time has come for them not to join the League…but to replace it! Are the no-longer-teen heroes ready for the big leagues? Danger lurks around every corner as heroes and villains alike challenge the new team before they've even begun. Will the DCU ever be the same? Find out in this landmark first issue brought you by the all-star creative team of Tom Taylor (Nightwing, DCeased) and Nicola Scott (Wonder Woman Historia, Earth 2)! Retail: $3.99 In-Store Date: 05/16/2023

Dawn of DC Primer Special Edition #1
(W) Joshua Williamson (A) Leandro Fernandez (CA) Jeff Spokes
For years, Amanda Waller has seen the heroes of the DC Universe as a dangerous threat that could lead to the end of the world. Ever since Dark Crisis on Infinite Earths, Amanda Waller has operated in the shadows to collect deadly weapons and to create an army of allies who agree with her. Now she's forced to bring some of the worst enemies of the DC Universe an offer they can't refuse. The Dawn of DC Primer 2023 Special Edition, written by Joshua Williamson with artwork by Leandro Fernandez, reveals Dawn of DC's secrets, threats, and connective stories in 2023 and beyond! In-Store Date: 5/16/2023
---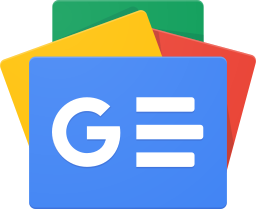 Stay up-to-date and support the site by following Bleeding Cool on Google News today!