Amazing Spider-Man #54 Tops Bleeding Cool Bestseller List
Welcome to the Top Ten Bleeding Cool Bestseller List, as compiled by several comic stores from their sales on Wednesday and Thursday. It measures what is known as the "Wednesday Warriors", those who can't wait till the weekend to get this week's comics. Though thanks to DC, Tuesday Titans too. If any other retailers would like to report their top sellers, please contact richjohnston@bleedingcool.com.
Top Ten Bleeding Cool Bestseller List of the week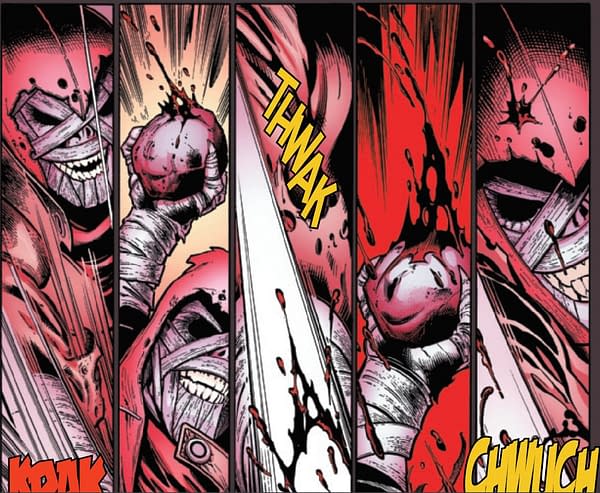 The bloody brutal battle of Amazing Spider-Man #54 between Kindred and Spider-Man – to the death and back – saw this title pip The Last Stories Of The DC Universe to the top of the Bestseller List. Neither X-Men nor Batman launch title made it to the top. This unusual state demonstrates just how popular Last Rites and Death Metal are doing right now – and Detective Comics is getting a boost courtesy of Detective Nakano.
Amazing Spider-Man #54
Death Metal Last Stories DC Universe #1
Sword #1
Detective Comics #1,032
Batman Black & White #1
Crossover #2
Marauders #16
Avengers #39
Venom #31
Tales from the Dark Multiverse Flashpoint #1
Thanks to the following retailers
If you would like to contribute to the Bestseller List retailer charts, let me know at richjohnston@bleedingcool.com. Retailers come and go, and we always appreciate new blood, especially from retailers in other locations.
Bestseller List quotes…
Bestseller List notable sales:
INCREDIBLE HULK #181 CGC 9.0 $6,9000 1st full WOLVERINE 'natch
Bestseller List Bestseller List Bestseller List