Posted in: Comics | Tagged: american gods, anniversary, greg baldino, neil gaiman
---
American Gods Tenth Anniversary Edition – Review By Greg Baldino Greg Baldino writes for Bleeding Cool
You've just been released for prison to find your wife and best friend dead in a car crash. There is nothing for you now, but to see the love of your life lowered into the ground and buried. Nothing works anymore, even your direct flight to Indiana gets rerouted by a freak thunderstorm sending you running to the far end of the airport to catch a last-second flight. Seated at last, still not even sure why you're bothering to go on with the pretense of your existence having anything going for it beyond the next breath and the one after that, the man next to you turns around and says "You're late; I've got a job for you."
That's how Shadow's life travels from inside a prison cell to the edges of forgotten American, in the service of the mysterious Mr. Wednesday who's got business with some gods, rivalries with others, and an endless stream of plots and schemes up his sleeve. When Shadow's journey, published as American Gods by Neil Gaiman, was published in 2001 it was a landmark book in what became a landmark year. It was Gaiman's first wholly original novel as a solo author and became a surprise both in terms of its success and its division of opinion. A bestseller, currently optioned for development as a television miniseries, it's the one book of his that you either love or hate, there apparently is no middle ground
"American Gods tends to be a bit of a marmite book for people: they either love it or hate it. And the ones who hate it tend to be so vocal that I often forget how much the people who love it love it." – Neil Gaiman
To mark the ten year anniversary of the novel, Harper Collins have published a special edition hardcover with the author's "preferred text"- a combination of the revisions made to the original edition and excised sections of the text, previously restored in a limited edition published by the now-defunct Hill House.
In addition to the remastered narrative, the book includes a new introduction by the author as well as a closing essay, and an interview with Gaiman on the writing of the book. As a delightfully apocryphal appendix, it also includes the previously cut scene in which Shadow meets the American incarnation of Jesus Christ (of the Nazarene.)
A fine polishing of a fine novel, American Gods: The Tenth Anniversary Edition revisits and revitalizes the text that transitioned Gaiman from comics to prose and paves the way for the tantalizingly teased-at sequel
American Gods: The Tenth Anniversary Edition (Author's Preferred Text) is published by Harper Collins for $26.99
Greg Baldino really hopes the second American Gods book spends some time in Chicago so he can see if his favorite Mexican restaurant gets name-checked. His reviews have appeared elsewhere in the pages of Rain Taxi and Booklist, and his short fiction has been nominated for the Pushcart Prize. The bit where Shadow tries a Northern Michigan pastie is still his favorite bit in the book. Contact him at greg.baldino@gmail.com
---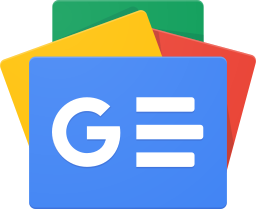 Stay up-to-date and support the site by following Bleeding Cool on Google News today!