An Oz Kickstarter With A Heartbeat – But Two Days Left To Live
Take one look at The Steam Engines of Oz and you'll agree we're not in Kansas anymore. It has all the color and charm of the original series and enough grit and gadgetry to make it decidedly and deliciously steampunk. With only a recent interest in comics, I stumbled upon this gem during my first Free Comic Book Day event. As a lifelong fantasy enthusiast, it offered a familiar landscape with the promise of new adventures. The Steam Engines of Oz is a steampunk continuation of L. Frank Baum's original tales. Set 100 years after The Wonderful Wizard of Oz, it poses the question: what if the Wizard's gifts were actually a curse? Under the Tin Man's control the Emerald City has become an ever-expanding industrial complex set to overtake the Merry Old Land of Oz. What has become of the Tin Man's compassionate heart and what is his agenda? It's anyone's guess as young Victoria Wright, a worker in the city's vast mechanical underbelly, finds herself at the center of the plot to stop him. With an interesting premise and rich body of lore to draw upon, there's no telling where this series will go. The FCBD issue has just enough story to whet your appetite and leave you eager for more. Thankfully, there are three more issues in the works. Beyond that, Arcana Comics has left the franchise in the hands of its fans. In fact, a Kickstarter campaign is already underway to keep the series going with an all-new original graphic novel.
True to Oz fashion, there are many colorful characters waiting to be introduced. Even the Munchkins have been hardened by the recent events in Oz. According to Arcana's original concept for the characters: They look like a cross between the Dirty Dozen, the Expendables, The League of Steam, The Losers, and any other intensely crazy action movie. It's up to the fans to give this series a future. Together, we can launch it to new heights and send it sailing somewhere over the rainbow. All I ask is that you use your brain, have a little heart, and pluck up the courage to pledge whatever you can. I'm not ready to say goodbye yellow brick road just yet, but there's only two days left to reach the required funding. So please, have a look at a few pages from the FCBD issue and consider backing this project.
---
---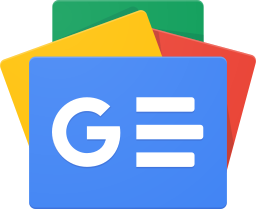 Stay up-to-date and support the site by following Bleeding Cool on Google News today!