Another DC Comics Character Who Laughs (Flash #792 Spoilers)
Everyone is getting their own version of The Batman Who Laughs, it seems. Do we have enough for a team of their own yet?
---
The Batman Who Laughs was created by Scott Snyder and Greg Capullo for Dark Days: The Casting #1 from DC Comics in 2017, part of the Dark Knights: Metal crossover event. Visually based on Judge Death from 2000AD and referencing the Victor Hugo novel and the Paul Leni movie adaptation starring Conrad Veidt, The Man Who Laughs, on whom the Joker was partially based, The Batman Who Laughs was a parallel version of Bruce Wayne from a Dark Dimension who had been infected by The Joker, and became like him.
Recently, Harley Quinn introduced a parallel version of herself who was equally infected by the Joker, giving us The Harley Who Laughs, appearing in Harley Quinn #25.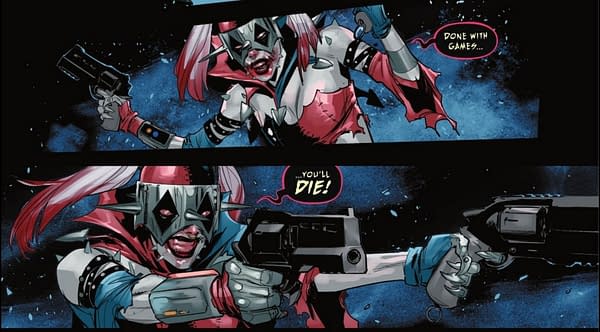 At least she has diamond slits to see through…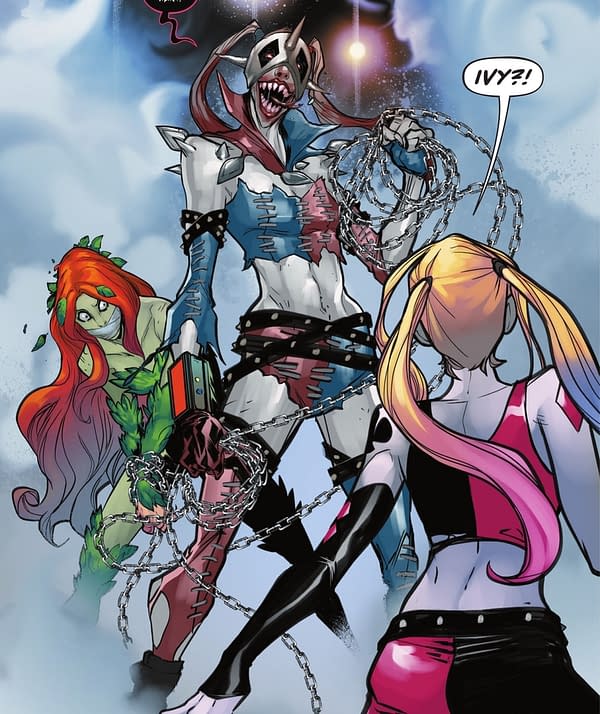 Now, it seems, from Stephanie Phillips and Matteo Lolli's upcoming final issue of Harley Quinn #27, on the cover at least from Lolli and Rain Beredo, we will be getting a Poison Ivy Who Laughs.
But that's not all, Flash #792 will be giving a similar treatment to one of their own…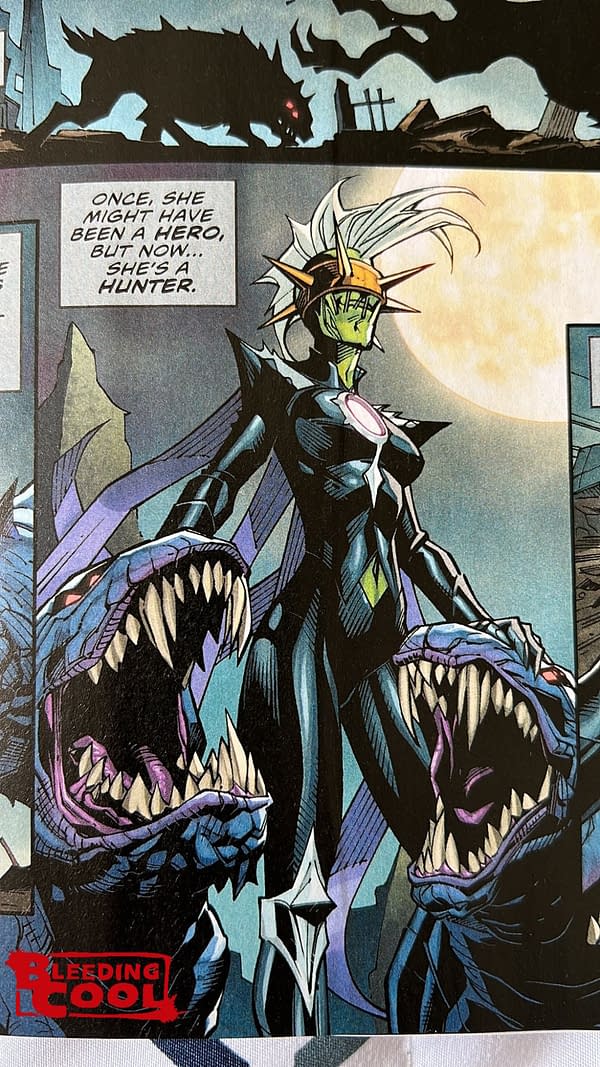 A whole lot of laughing going on. Flash #792 by Jeremy Adams, Roger Cruz and Wellington Dias is published by DC Comics tomorrow.
FLASH #792 CVR A TAURIN CLARKE (ONE-MINUTE WAR)
(W) Jeremy Adams (A) Roger Cruz, Wellington Dias (CA) Taurin Clarke
THE ONE-MINUTE WAR PART THREE! The Flash Family is in dire straits as the Fraction begin their takeover. Looking for a way to push them back, Impulse has an idea…the kind of idea that usually gets people in trouble. It's up to Kid Flash to keep him company on a daring mission that could help turn the tide against this extraterrestrial threat!
Retail: $3.99 In-Store Date: 2/7/2023