Archie's Dark Circle Comics Solicitations For April 2016 – The Black Hood And Shield
Archie Comics has released their solicitations and covers for their Dark Circle Comics titles shipping in April of 2016. In The Black Hood we get to see why the previous Black Hood was in Philadelphia the day he was shot down. And in The Shield things get very bad when her latest mission ends in tragedy before watching world.
THE BLACK HOOD #11
Before the cataclysmic events of "Bullet's Kiss" and "The Lonely Crusade," there was another Black Hood—Kip Burland, a former police officer who vowed to fight the crimes that he couldn't while wearing a badge. But what was he doing in Philadelphia the day he was accidentally shot and killed by Highway Patrolman Greg Hettinger? You'll find out in this special flashback issue starring the Original Hood… and learn the shocking truth about what really happened that day. This is an essential one-shot you don't want to miss, featuring art from classic Black Hood artist Rick Burchett!
Script: Duane Swierczynski
Art: Rick Burchett, Kelly Fitzpatrick, Rachel Deering
The Black Hood #11 CVR A Reg: Greg Smallwood
The Black Hood #11 CVR B Variant: David Mack
On Sale Date: 5/4
32-page, full color comic
$3.99 U.S.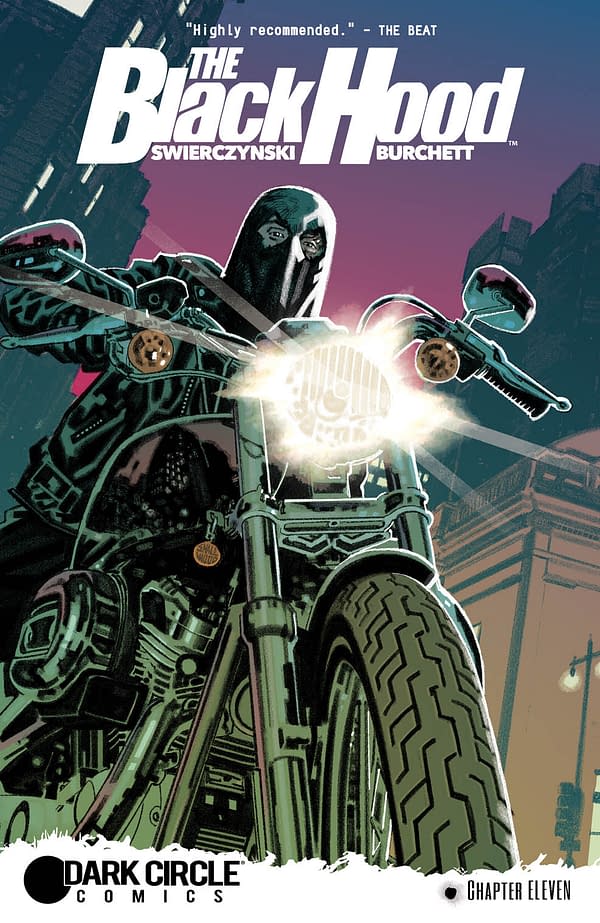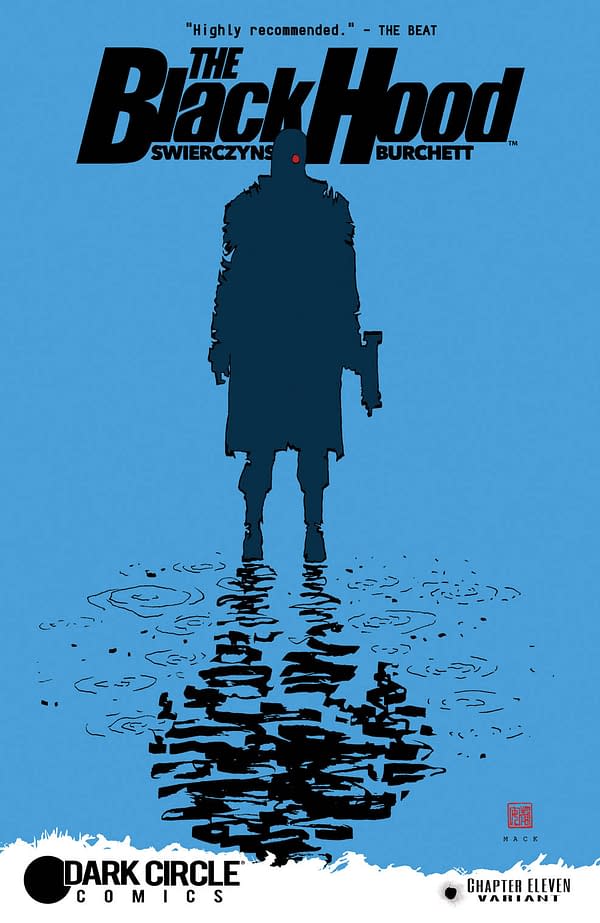 THE SHIELD #4
"Daughter of the Revolution, Part 4" She has served her country well, fighting for US interests the world over. But when the Shield's next mission ends in tragedy on American soil—a tragedy televised live to every home in the country—the true nature of Black Seven is revealed as the superhero the world has been waiting generations for becomes… Public Enemy Number 1!
Script: Adam Christopher and Chuck Wendig
Art: Drew Johnson, Rachel Deering, Kelly Fitzpatrick
The Shield #4 CVR A Reg: Drew Johnson
The Shield #4 CVR B Variant: Andrew Robinson
On Sale Date: 4/27
32-page, full color comic
$3.99 U.S.