This subject matter may be disturbing and is intended for a mature audience.
Jason Pell and Ryan Howe have taken to Kickstarter for a very different project. One that plays on a topic often shied away from… suicide. In Suicide 5, a group of friends decide they want to achieve immortality… not the live-forever type, but the remembered-forever kind. They plan to kill themselves and have a sculptor with crippling social anxiety disorder to judge who did it the best. A competition on who can off themselves in the most spectacular way. This isn't meant to be a happy, anti-suicide story. It's a black comedy that is supposed to be brutal, ugly and sometimes funny. Pell says there will be no apologies and no excuses.
A social commentary not on the horrors of suicide or an attempt to glamorize it but rather on the culture of fame-seekers that grab for their fifteen minutes of fame at any cost. Often books like this get so caught up in their message they lose the elements that can make it a good story. Pell says that won't happen here: "The interest for me, as the writer, is in characters. This is about some VERY lost souls who's damnable sin is counting the wrong person as their friend. Bryce, their self-appointed ringleader, is evil. I've written about monsters of all sorts throughout my career, but I think Bryce takes the cake because you could actually run across him or his type. There ARE people out there like him and they often prefer the sun-warmed sidewalks over the dark alleys. And that's very scary."
The goal of the Kickstarter is to raise enough money to cover the printing costs of the book. How it will be distributed is still up in the air as they are open to going through an established publisher as long as the book isn't censored in anyway. Pell has a specific story he wants to get out and crowdfunding is his best means to make the happen. He asks for people not to judge the book until they've read it… and that will only happen if it gets backed.
Below you will find the first four pages of the story. They can be disturbing and are meant for a mature audience. If the concept of the book described above upsets you, then do not read the included pages.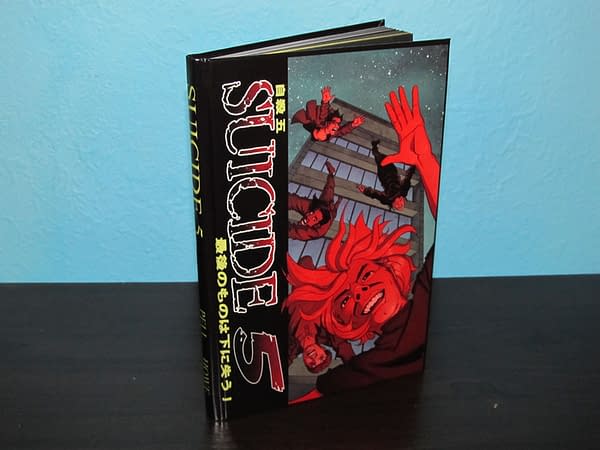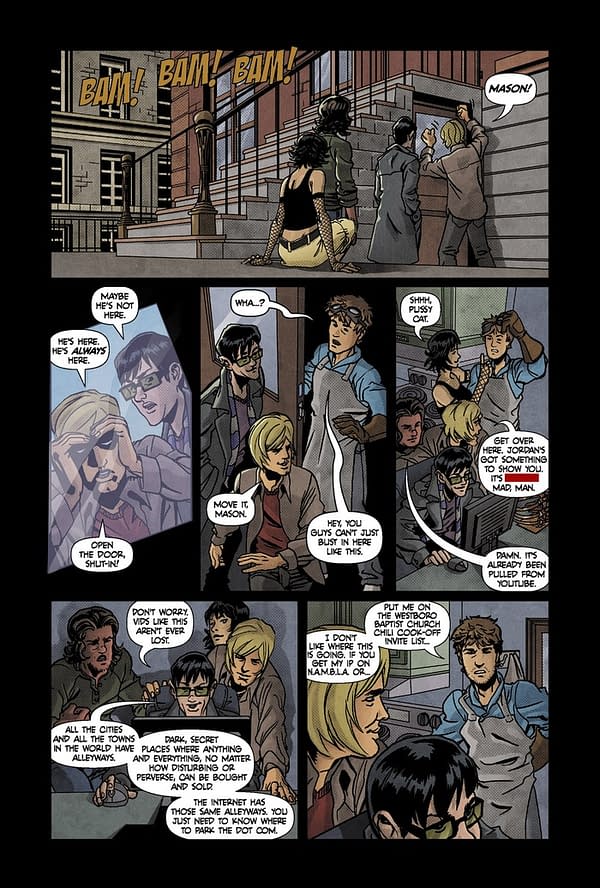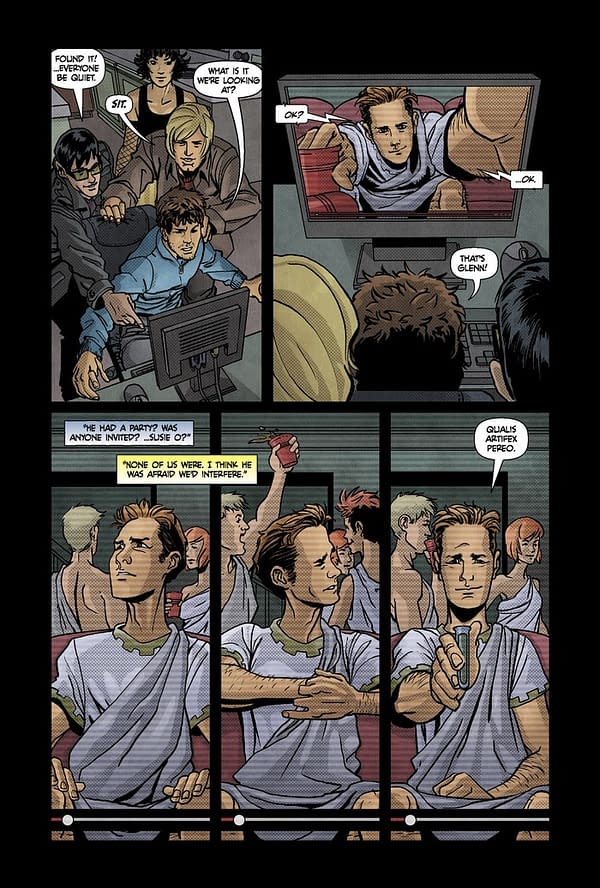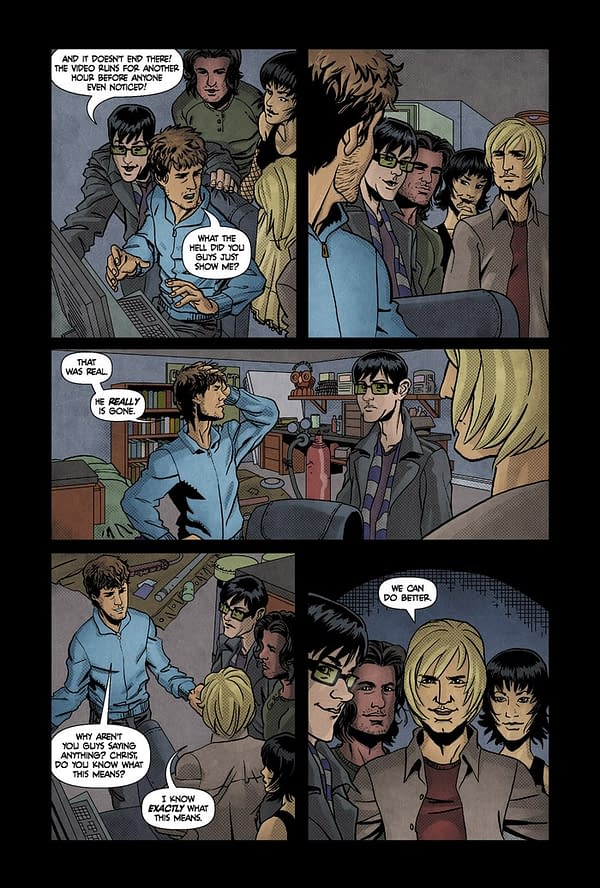 Enjoyed this article? Share it!