Posted in: Comics, Review | Tagged: comic con, Comics, dave eggers, exclusive, greg baldino, harlan ellison, joe hill, neil gaiman, ray bradbury, Review, san diego, sdcc
---
Celebrating Ray Bradbury At San Diego With Neil Gaiman, Harlan Ellison, Joe Hill, Dave Eggers And More
Greg Baldino writes for Bleeding Cool
Long time Comicon attendee Ray Bradbury gets honored this year with the San Diego premiere of Shadow Show: All-New Stories in Celebration of Ray Bradbury. Edited by Bradbury biographer Sam Weller and internationally published horror writer and editor Mort Castle, the anthology collects twenty-six stories written in honor of the prolific author and his works. The con is an appropriate venue to debut such a publication, as nearly a third of the contributors have worked on comic projects from superheroes to illustrated novels.
The book is Weller's third work on Bradbury after 2005's The Bradbury Chronicles and 2010's Listen to the Echoes. His collaborator Castle has won numerous awards and edited several volumes of horror writings and writings on horror. Together they've crafted a remarkable collection of stories, both as a present to the author and as a testament to the diverse reach of his work, ranging from the crimson cliffs of The Martian Chronicles to the boyhood plains of Dandelion Wine. As part of the tribute, appended to each story is a note by the contributor, giving that rare bit of insight into the craft and art of storytelling. Some let the reader in on the often confounding question of Where Do You Get Your Ideas, while others voice their appreciation for Mr. Bradbury and his work. Though most are brief, Harlan Ellison's note runs nearly three times the length of his story, which could be taken as either hubris on the part of the writer or a score for the editors in getting a free afterword by placing his story at the end of the book.
These are stories inspired by Bradbury, but to be clear they are not pastiches. No one here is trying to pull off the charade of being a genial Midwestern daydreamer transplanted to Los Angeles. Margaret Atwood drops a few F-bombs–which Bradbury certainly never put to the page– in a story that digs into the gothic sci-fi roots of the beloved author. Neil Gaiman spins a monologue similar to his own "Being an Experiment Upon Strictly Scientific Measures" that performs the parlor trick of a narrator recalling Bradbury by way of not remembering him. Charles Yu imagines the dysfunctional utopianism of such cautionary works like "There Will Comes Soft Rains" and Fahrenheit 451 as a planetary condition. Putting a new twist on an old story, Audrey Niffenegger's story becomes an inverted companion piece that raises further questions about what we want and what happens when we get it. If there's a breakout piece in here, it may be "The Phone Call" by John McNally. It's about death and telephones that treats each sentence as a veil, leading the reader down twists and turns that in the end are revealed as one perfect curve of story.
What is most praiseworthy of the book is its sheer variety of stories. There are tales of horror and tales of heart, science fiction sitting right next to the everyday. It is, in other words, almost exactly like a book of Bradbury's own stories.
Shadow Show: New Stories in Celebration of Ray Bradbury edited by Sam Weller and Mort Castle is available in July 2012 as a $15.99 trade paperback and $9.99 ebook from HarperCollins and as a $25 numbered hardcover from Gauntlet Press, the latter also available in signed editions
Just like Ray Bradbury, Greg Baldino writes for a variety of different publications. Keep track of them on Twitter at @gregbaldino. In case you were wondering, his favorite of Bradbury's is The Martian Chronicles.
---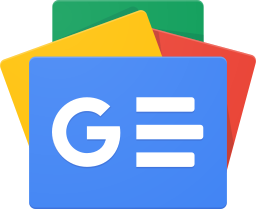 Stay up-to-date and support the site by following Bleeding Cool on Google News today!