Axel Alonso Says Rotating Artists Way To Go For Big Events One thing that is often a cause for much discussion among comic fans, retailers and publishers are events comics. And at the Marvel Retailer Summit, there was a great deal of frank discussion surrounding those concerns.
It's only natural. Marvel has become an event churning machine in recent years, and 2017 alone is seeing about five events what with Monsters Unleashed, Secret Empire, Generations, Inhumans vs X-Men and the end of Civil War 2…oh, and wait, there's that Weapons of Mutant Destruction cross title event too.
One of the biggest concerns that many have had with these major events is how they are quite often delayed and this causes all kinds of problems. After all, both Secret War and Civil War 2 saw delays that meant the Marvel Universe titles that were meant to spin out of the events' respective endings came out before the end of the events themselves.
Well, Axel Alonso, Marvel's Editor-In-Chief, thinks the answer is the multiple, rotating artist gambit.
"I totally hear you about the shipping, and that's a thing. Secret Empire won't ship late, and it won't because it's got multiple artists. That template works."

"When I became editor‑in‑chief, we did AVX. When I suggested multiple artists and multiple writers, Dan Buckley went Red Hulk on me because that's not the way we did events. I said, 'Well, actually, we have been doing events that way. We've been doing X‑Men events." What people care about is rapidity of ship. Correct me if I'm wrong. They want to come out on time. Rapidity of ship helps, because it means that you don't have to wait a month for the next chapter. They're more forgiving of art shifts as long as they're good."
It's interesting that Alonso brings this up, especially now. This week alone saw a discussion on twitter led by #ArtCred advocate Declan Shalvey about Marvel's announcement of a rotating artist plan on Astonishing X-Men.
Alonso then goes on to explain how these delays are also the fault of the writer and artists sometimes too,
"Where we run into trouble is in big events when we've had one writer, one artist, and we scheduled it too tight and/or the writer decided to add another issue at the 11th hour. Again, these things happen. I couldn't finish, and then everyone pays for it. The story gets done right, but at no small repercussion to the larger plan. We're sorry, and we feel your pain, because we felt it on our end before you guys felt it."
It's certainly one way of looking at it.
Another way could be that it is surely editorials job to make sure that books go on time by helping keep the creators structured in what they need to bring the scripts and pages to in terms of size and timescale, and that they also have enough lead time to stick to the allotted release structure. This last part is presumably easier to do when you're not already planning the next three events before the first has even seen its first issue finished.
Of course, David Gabriel, Marvel's Senior Vice President – Sales and Marketing promises a ray of hope after this,
"Hopefully, you guys will be happy to know that at the end of Secret Empire, we do not have any big crossover event scheduled. We haven't even talked about one for 18 months, at the very least. Those will be away for quite a while."
Finally, a break from status quo altering, world-shattering, cross title events! I'll believe it when I see it.
---
---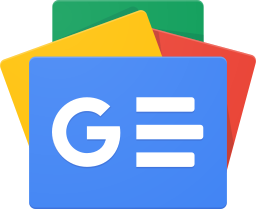 Stay up-to-date and support the site by following Bleeding Cool on Google News today!