Bad Idea Trying To Get All Image Comics Founders To Follow Rob Liefeld
Are yowu an Image Comics founder? Will Bad Idea Comics persuade you to draw a cover for them?
---
Bad Idea is the relatively-new comics publisher from Dinesh Shamdasani, Atom Freeman, Joshua Johns, Karl Bollers, and Anthony Militano. A direct-to-retailer publisher, eschewing digital and trade paperbacks in favour of one-cover one-per-person comic book sales from big comic book names. But now they are trying to crowdfund their own extinction. That includes getting what they have dubbed "the first BAD IDEA x Image Founders cover" from Rob Liefeld for a new edition of The Hero Trade.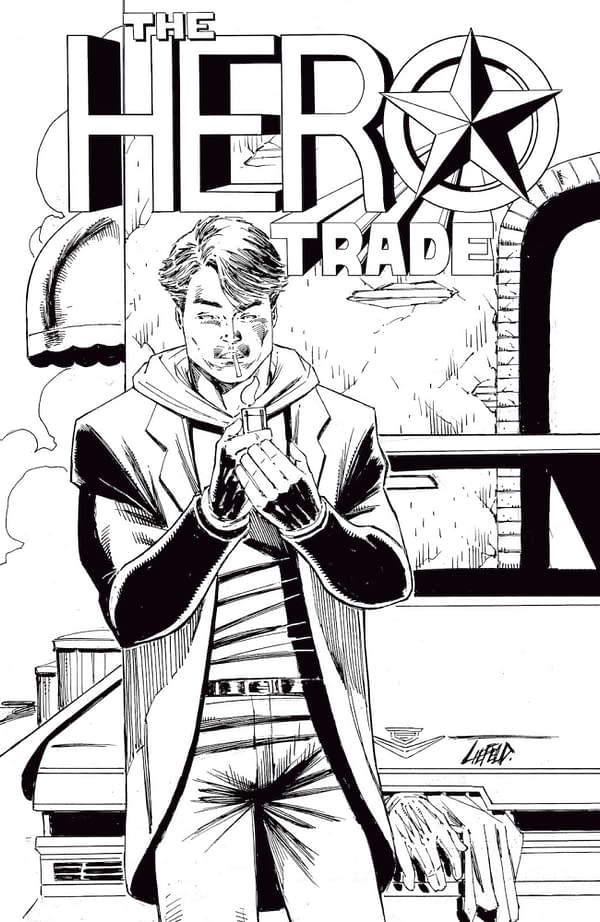 Looks like there has been a Darkforce explosion in the crotch region there. But, yes, for Bad Idea Comics this is just one of seven Image Comics Founders they want to do covers for them. "The improbable cover by the incomparable Liefeld homages the now classic original by David Lapham and is being made available for a short period of time as a HERO TRADE: HERO FOR SALE Artist Edition… A message for the six remaining founders — We are inevitable. You can run, but you can't hide, because we're really, really big fans. You guys are awesome, we love you, and there is nothing you can do about it. Jim Lee, those lockdown sketches were genius. We can't believe you did them as warm ups! Todd McFarlane, oh my god, the build up to Spawn #300 was a masterclass. Jim Valentino, we loved The Last Shadowhawk and need more! Whilce Portacio, you and Brian need to keep doing Bishop, Legends wasn't enough! Marc Silvestri, that new Batman book is insanely gorgeous! Erik Larsen, we're Dragon for life. You're all so cool."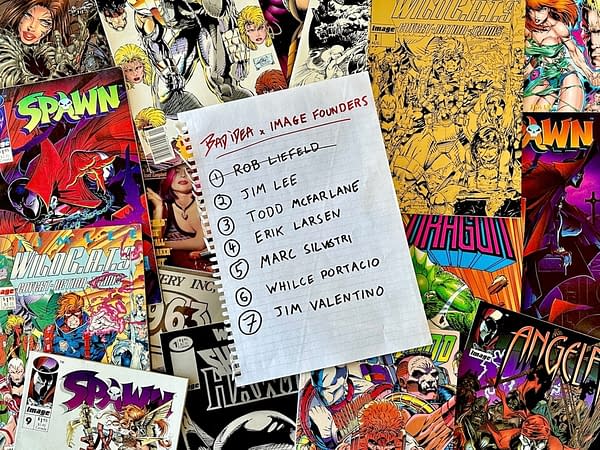 Okay, so… Jim Lee is exclusive to Warner Bros as President and CCO of DC Comics. And Todd McFarlane hates Bad Idea Comics at the conceptual level. I really don't think this is going to happen, not for all of them. But Whilce Portacio is a jobbing artist and it could be next week.
I know Dinesh Shamdasani owns plenty of their original comic book artwork. Maybe he could collage new covers out of fractions of old covers and call it fair use? After his $1000 payment to become a staff member of Bad Idea, I wouldn't put it past him.