Batman And The Joker Top The Bleeding Cool Bestseller List
This is the Top Ten Bleeding Cool Bestseller List, as compiled by a number of comic stores from their sales on Wednesday and Thursday. It measures what is known as the "Wednesday Warriors", those who can't wait till the weekend to get this week's comics. Though thanks to DC, Tuesday Titans too. Sorry for the delay and if any other retailers would like to report their top sellers, please contact richjohnston@bleedingcool.com.
Top Ten Bleeding Cool Bestseller List of the week
Batman and Joker rule the roost, with just a sliver between them. Thor still has Donny Cates energy. And And it's a good week for Chip Zdarsky who has three books in the top ten.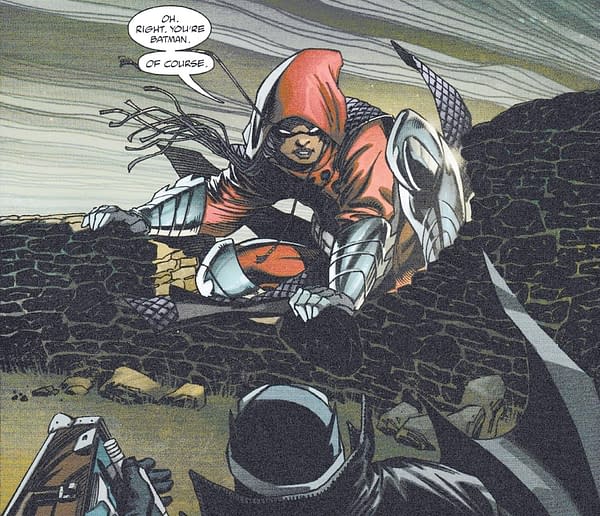 Batman: The Detective #1
The Joker #2
Thor #14
Wolverine #11
Daredevil #29
Spider-Man: Spider's Shadow #2
Rorschach #7
Fantastic Four #30
Children Of The Atom #2
Batman Urban Legends #2
Thanks to the following Bleeding Cool Bestseller List retailers…
If you would like to contribute to the Bestseller List retailer charts, let me know at richjohnston@bleedingcool.com. Retailers come and go, and we always appreciate new blood, especially from retailers in other locations.
Who had this to say…
Summit Comics & Games: Phantom on Scan is off to a good start although not breaking into the top ten. Challenge of the Super Sons is off to a challenging start. Batman & Scooby-Doo Mysteries is doing good for a kid's comic launch. The biggest sales miss for us this week was Home. I thought the story about a migrant child developing super powers would get more sales than it did. I'm going to chalk in Batman/Fortnite in the #1 spot for next week although I'm most interested in reading Many Death of Laila Starr.
Rodman Comics: Great sales week. People still have stimulus money left of are still receiving it. Batman Detective 1 took the top spot here. Sandman Locke & Key is selling solid numbers for us. Star Wars Bounty Hunters is starting to heat up with people getting excited about the upcoming Star Wars crossover featuring everyone's favorite bounty hunter.
Graham Crackers Comics: With a first appearance, it's no real surprise that Joker #2 took the top spot this week.
The Bleeding Cool Bestseller List returns next week. If your store would like to be involved, get in touch.