How Batman: Damned #3 Changes Azzarello and Bermejo's Joker – and Goes Deep on Killing Joke (Spoilers)
Batman Damned #3 is out today, after five months delay. We've previously talked about how it plays into other perennial Batman books such as Arkham Asylum, Dark Knight and Killing Joke and this final chapter doubles down on that.
In the original Joker graphic novel by Brian Azzarello and Lee Bermejo, published by DC Comics in 2008, we are introduced to the Joker's henchman/goon Jonny Frost. However believing that Frost has been dealing with Harvey Dent, after retrieving Frost's wife from Dent's machinations, the Joker rapes her, believing that makes him even with Frost. In a final battle with Batman on a bridge, while Joker is "screaming through tears", Frost inexplicably finds himself laughing, unable to stop.
The Joker, provoked by Batman's taunts, shoots Frost in the chin, disfiguring his face into a grotesque 'smile'. The Joker and Batman fight on eternally as Frost climbs over the edge of the bridge and falls into the river, seemingly avoiding his fate to become one of them. The page below is from Joker.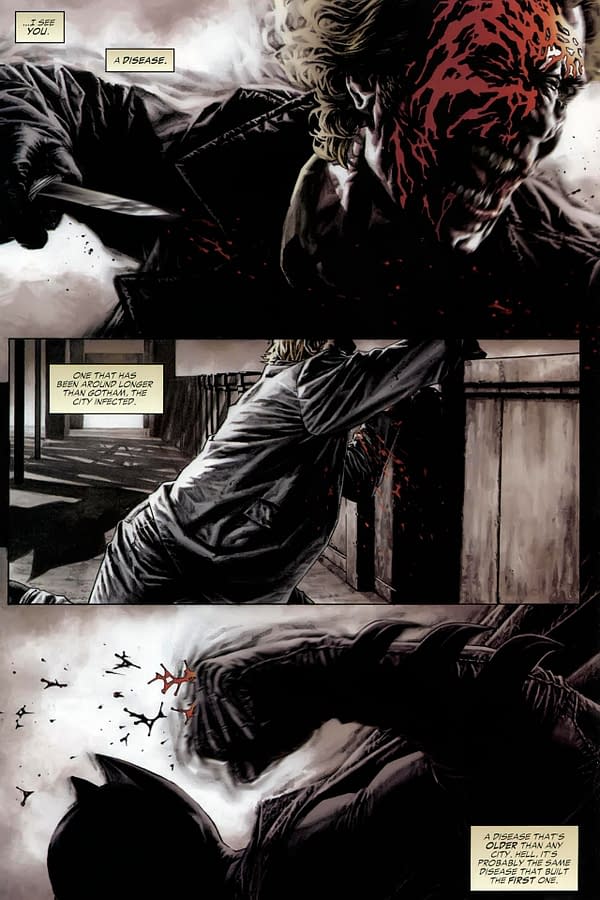 In Batman Damned we see that Frost died on the bridge, and the Joker's death, in Batman: Damned was at a different time and place, if it happened at all. The page below is from Batman Damned.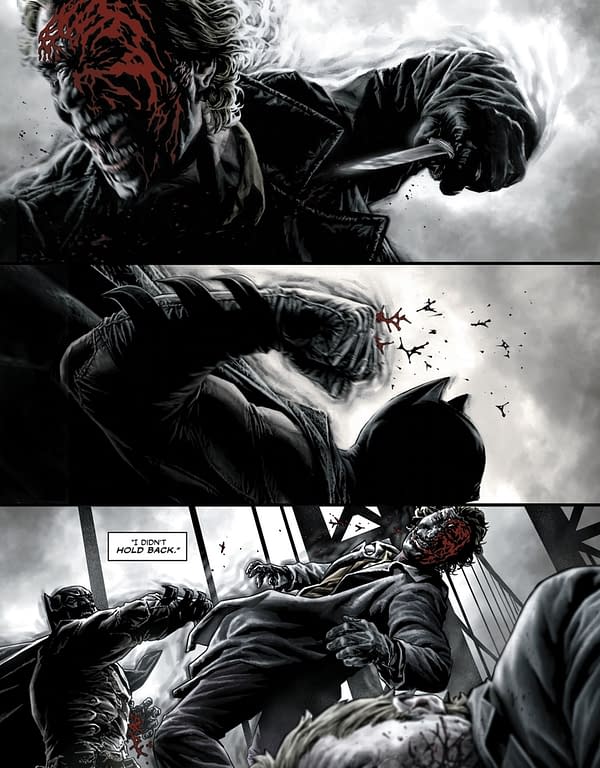 As are the following, where Batman's encounter with the Joker, an outstretched hand…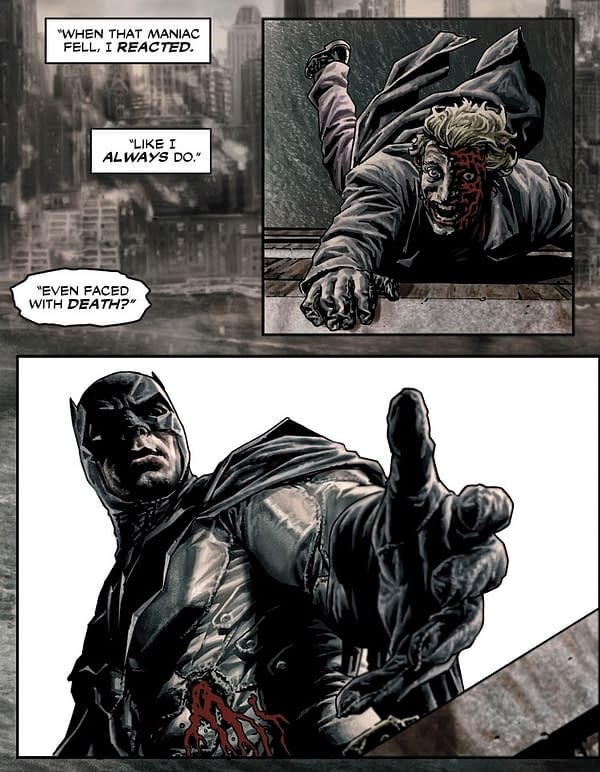 …then withdrawn, is what damns him.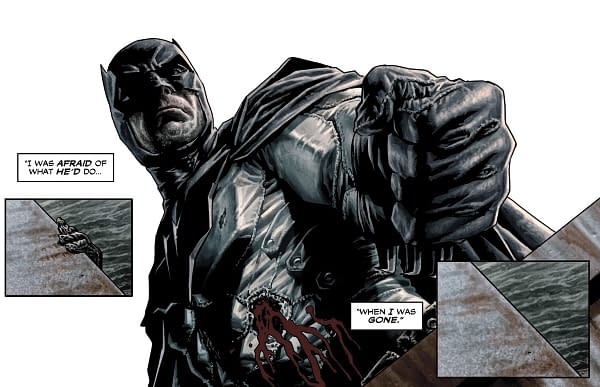 Which seems a parallel to a certain scene in The Killing Joke by Brian Bolland and Alan Moore referenced in the first Batman Damned chapter as well.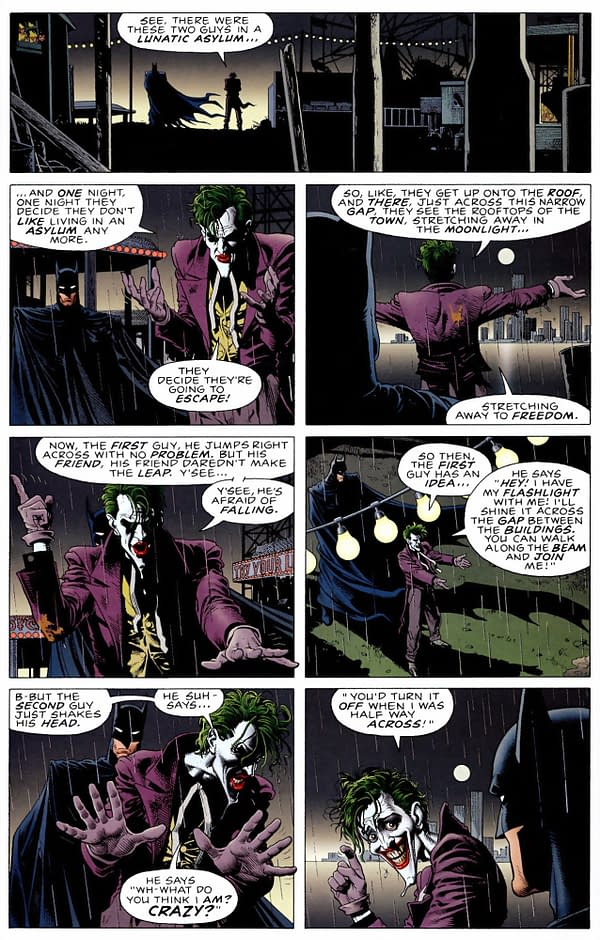 And the fall that we saw in Joker, believing it to be Jonny Frost, while Batman and the Joker continued their eternal fight…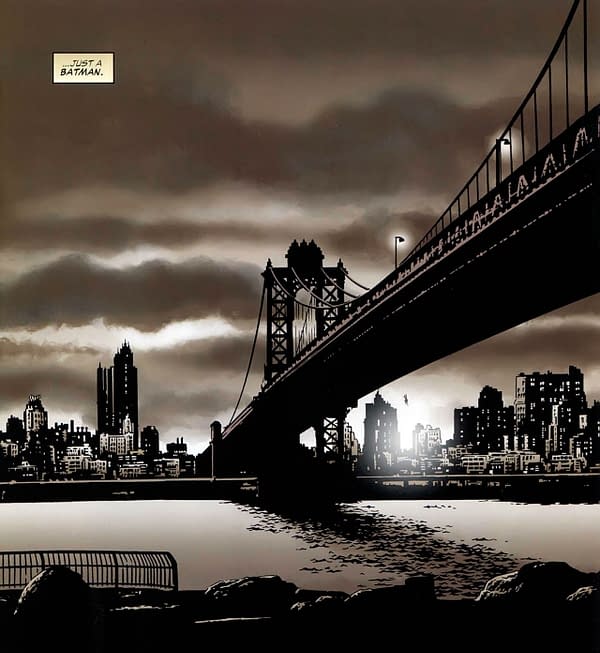 …is revealed to be the Joker after all, a Joker that the Batman declined to rescue.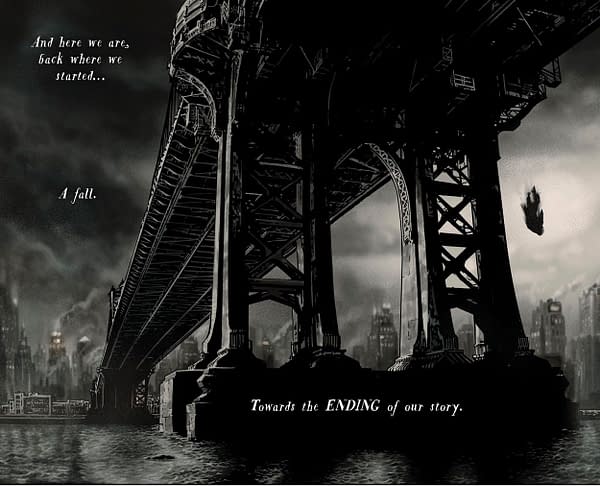 And the Killing Joke reference is emphasised by what happens to conclude the story…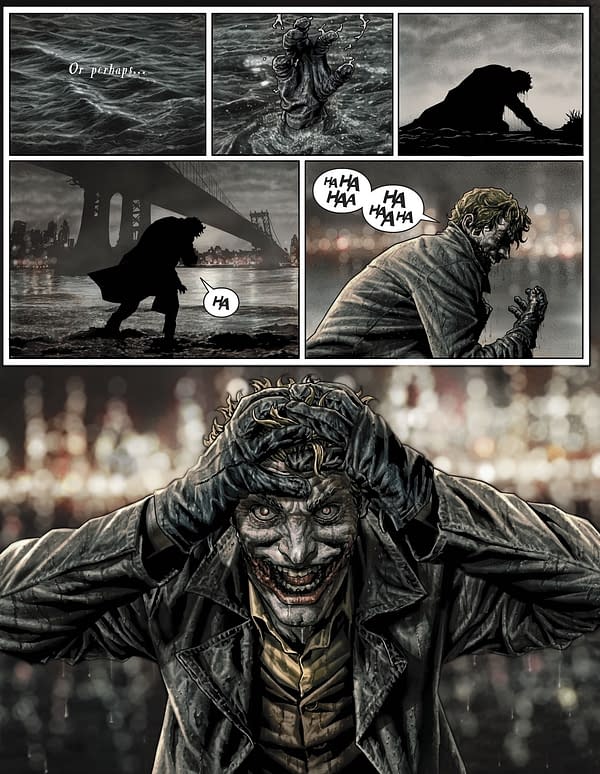 …reflecting the scene that birthed the Joker in The Killing Joke.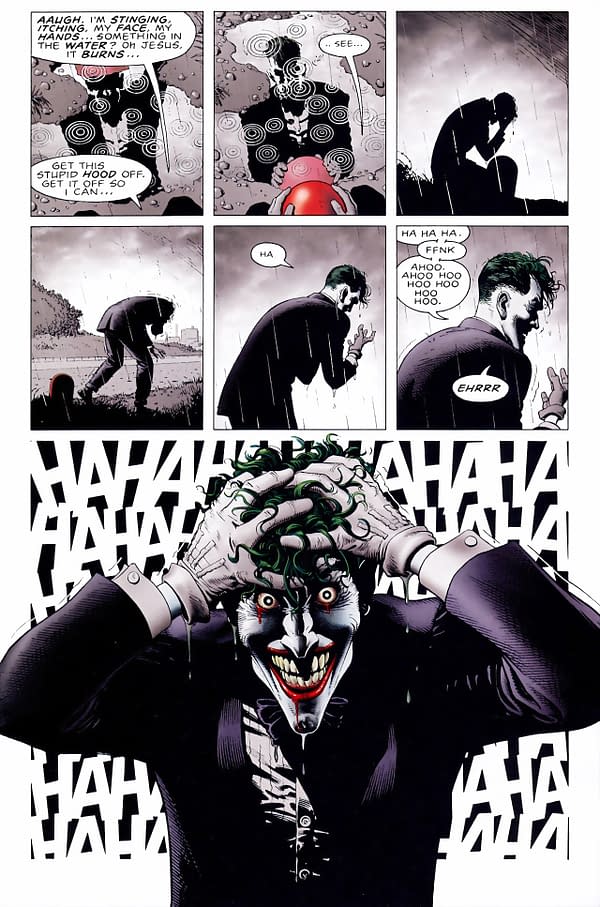 What does this all mean? That we have not seen the death of the Joker that began Batman Damned. There are many untied threats, especially concerning the possible supernatural origins of the Batman. An intriguing deal done with the devil – or a devil at least which both formed the Batman and ensured what kind of Batman he would be.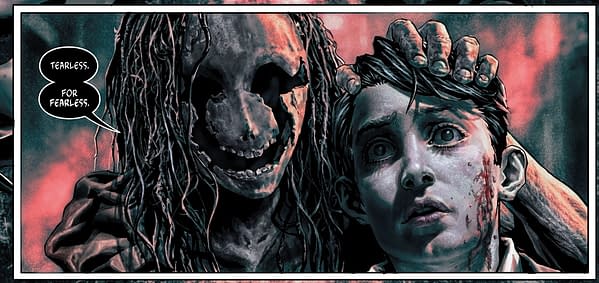 It means that Joker was Part One. Batman Damned was Part Two. And there is a Part Three yet to be announced…
Batman: Damned #3 is published today.
BATMAN DAMNED #3 (OF 3) (RES) (MR)
(W) Brian Azzarello (A/CA) Lee Bermejo
The stunning conclusion to the groundbreaking miniseries by the critically acclaimed team of writer Brian Azzarello and artist Lee Bermejo is here! Batman's most baffling case brings him face to face with his worst nightmare in this highly anticipated finale!
In Shops: Jun 26, 2019
SRP: $6.99