Better & Best: Most Desirable Standard/Better/Nedor Comics, at Auction
What are the rarest and most important hero comic books of the Standard/Better/Nedor comic book line? We ask the experts.
---
The Ned Pines Standard/Better/Nedor empire is full of mysteries and obscurities. The rarity of the handful of pulp material that Ned and Robert Pines produced in the first few years after their 1927 incorporation of Better Publications. The little-known origins of the formation of Syndicated Features Corp in 1936 by Benjamin Sangor and former New York World comic editor Thomas A. Johnstone, to be joined by Richard E. Hughes the next year. Pines' own experience with college humor magazines beginning in 1925. These and other elements all came together with the comic line we've come to refer to as Standard/Better/Nedor with the launch of Best Comics in 1939. While plenty of obscurities exist in the comic book publishing history of the Golden Age, the comic book line Ned Pines published 1939-1959 under various corporate names and imprints is probably less studied than most. That's likely to change, as there's quite a bit more to see here than meets the eye, and that extends to the rarity and collectability of the comics that Pines published.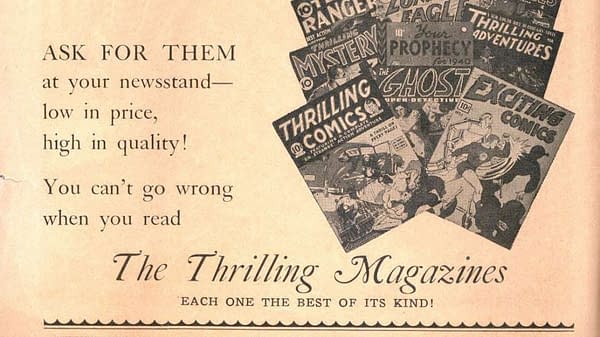 What Does the Census Say about Standard/Better/Nedor?
Ned Pines' Standard/Better/Nedor published over 1200 comic books across 117 series from 1939-1959, while the hero and WWII-era to pre-1950 title issues that the 2023 February 23 The Thrillingly Exciting Heroes of Nedor Comics Showcase Auction #40219 focuses on account for roughly 1/4 of those. Of those roughly 300 individual issues, 15 comic books have Universal census populations of six entries or less. While any experienced collector knows that census data is certainly not the last word on rarity, numbers this low are still worth mentioning: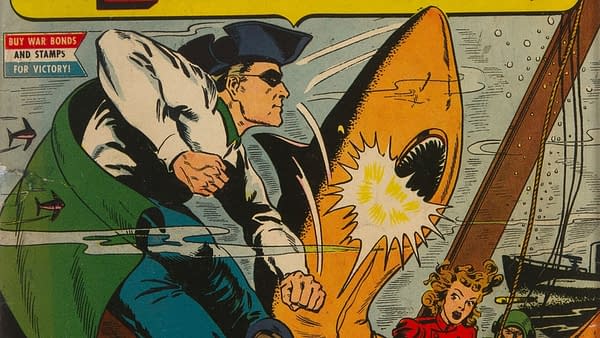 What Do Collectors Say about the Rare & Desirable Standard/Better/Nedor?
Of course, the reason that census data is not the last word in rarity is because relative importance matters here as well. All things being equal, an issue of a series with an Alex Schomburg bondage cover is going to have greater census numbers than the previous issue of that same series which does not have a Schomburg bondage cover. So to help give us some guidance on what's tough and/or important in this auction, we've gotten some commentary from some serious Standard/Better/Nedor collectors:
While this is a pretty good roundup of available data combined with expert opinion, remember that this is still only part of the Standard/Better/Nedor picture. These lists focus on what's available in the 2023 February 23 The Thrillingly Exciting Heroes of Nedor Comics Showcase Auction #40219, which primarily focuses on the pre-1950 hero era. And even beyond this, given the continued inspiration provided by characters such as the Black Terror, Fighting Yank, Doc Strange and even Captain Future on the comics & pop culture landscape, not to mention a number of stand-out Alex Schomburg covers, there is plenty here that's worth your time.

Affiliates of Bleeding Cool buy from and/or consign to Heritage Auctions.