In addition to the bombshell news that Nick Spencer and Marguerite Sauvage will be taking over Archie in November as the series returns to its legacy numbering for Archie #700, Archie also announced that Betty and Veronica will be getting a new series in December. Jamie L. Rotante was announced as the writer in a press release, but no artist has been announced yet, so we can assume the art will materialize fully formed out of thin air, as art tends to do.
Kicking off with Betty & Veronica #1, the new series "sees B&V dealing with the life changes of senior year and the impending threat of splitting up as they each make plans for college and beyond." Well, it's about time they go to college. They've been in high school for about 77 years!
"The biggest change in this series is that, for the first time, we'll see the characters in their senior year of high school." said Rotante. "I want to take an approach that's very grounded in reality–these are two best friends who have no idea what the future has in store for them. They've just gotten really close and college could separate them from one another. It's going to be a testament to their friendship, how they can pull through anything even when things get tough."
Look for Betty & Veronica #1 in stores in December.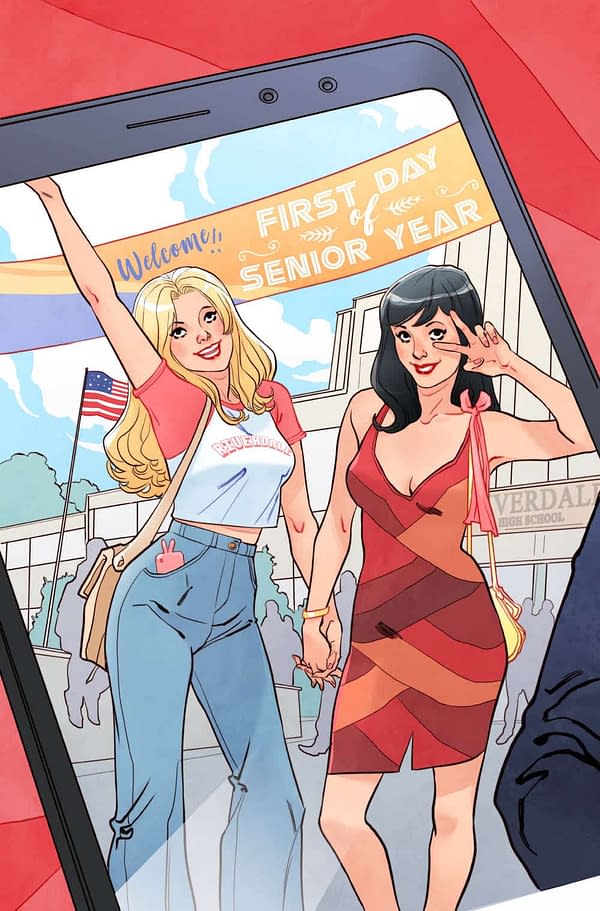 Enjoyed this article? Share it!