Longstanding comics creator Billy Tucci is writing a new ongoing series for Dynamite based on the pulp public domain character Miss Fury. It's being drawn by Emma Kubert — and yes, some relation. Daughter of Andy Kubert, granddaughter of Joe Kubert, this is her first ongoing published comics work after graduating the Kubert School of Comic Art.
I graduated today and oh wow do I feel accomplished! pic.twitter.com/wviMqU2Qwh

— Emma Kubert (@EmmaKubert) May 24, 2018
Dynamite quotes Billy Tucci as saying:
"Miss Fury: Joy Division will be set during the darkest days of WWII and will be in line with creator June Tarpe Mills' true vision that includes her original cast of characters and the intriguing storylines that laced them all together to create an icon that ran in the Sunday strips for over a decade. Emma Kubert is an incredible young talent ready to take on the world! She's a comic book superstar who brings a passion and drive to this series I've not seen in years."
The all-star creative team is set to recapture the legend of the original "Cat Woman" Marla Drake and her army of "Black Furies" that take readers from the warring skies above New York City and into the heart of Hitler's Third Reich in the spirit of an all-female Inglourious Basterds.
Billy Tucci is scheduled to appear on the Dynamite Entertainment Diamond Previews Premiere Publisher Panel from 1-2 p.m. on Friday, July 20th in Room 4 at San Diego Comic-Con 2018.
Miss Fury: Joy Division #1 has cover variants by Billy Tucci, Emma Kubert, Ken Lashley, Mike McKone, Jan Duursema, and a blank sketch cover.
The comic will be published in October.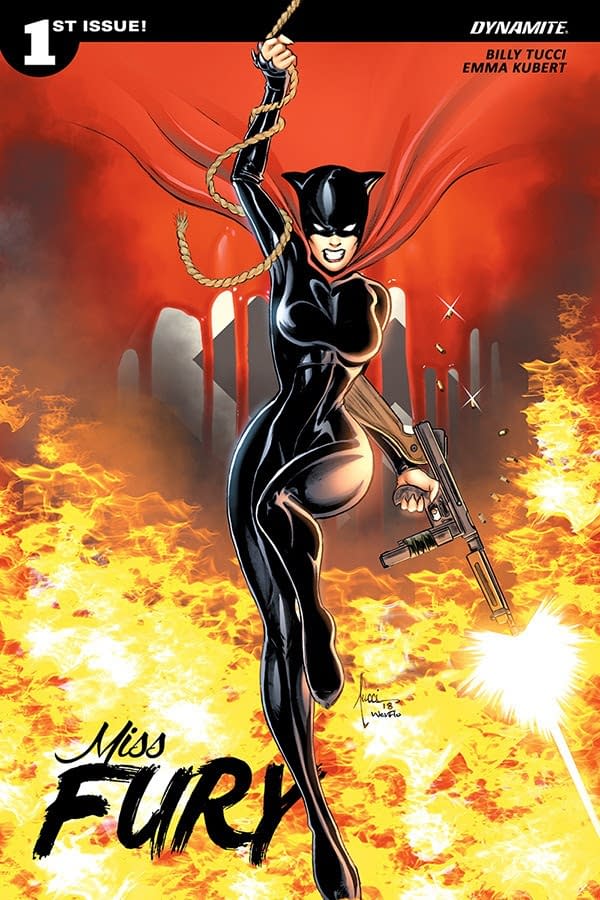 Cover A: Billy Tucci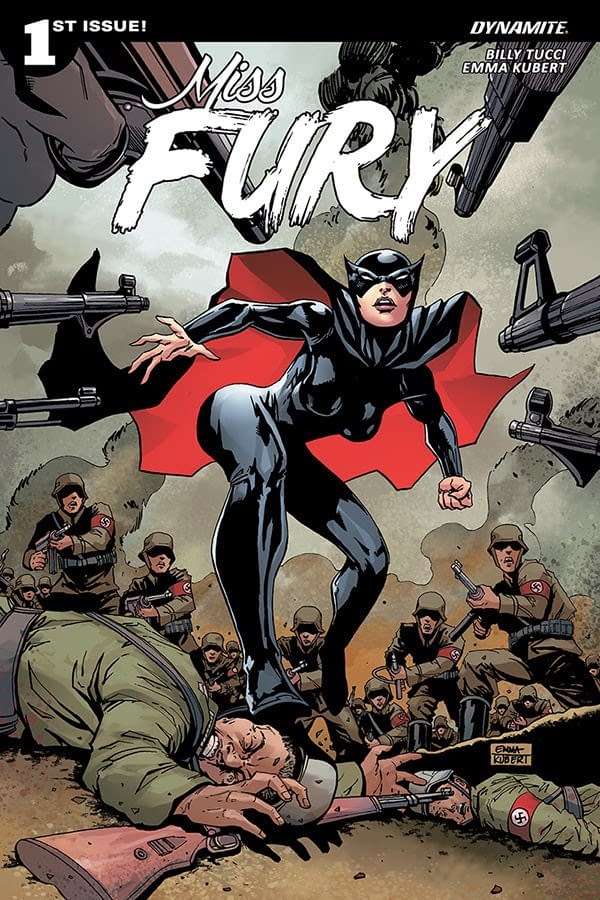 Cover B: Emma Kubert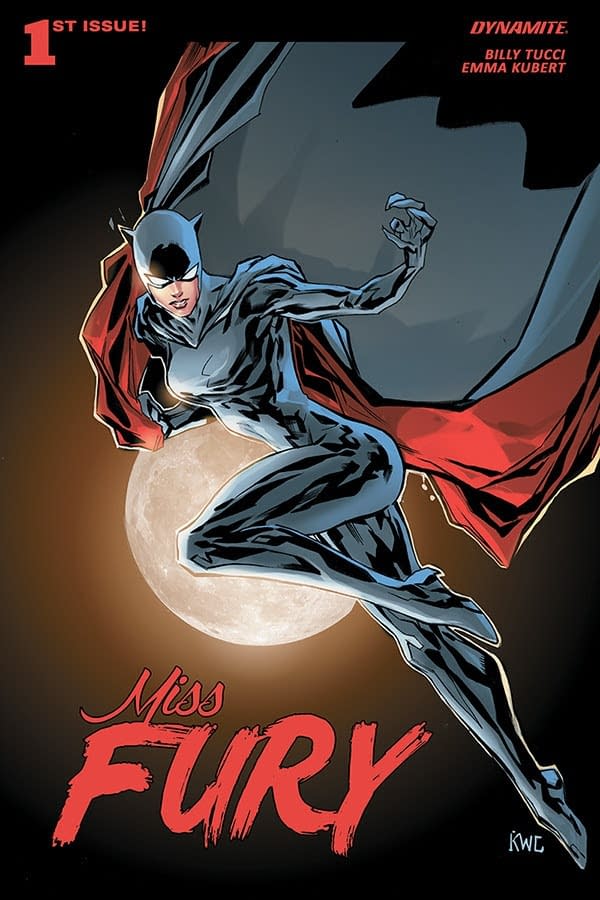 Cover C: Ken Lashley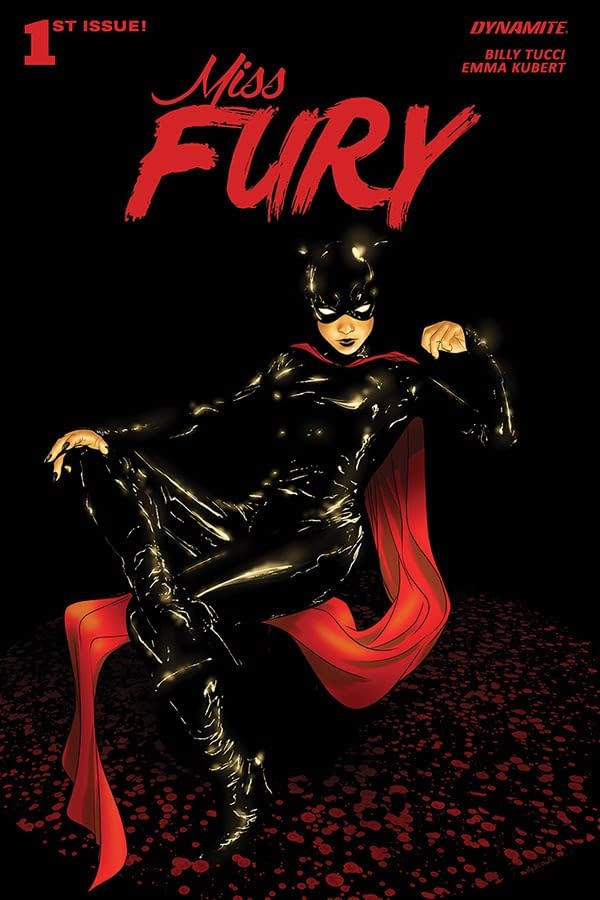 Cover D: Mike McKone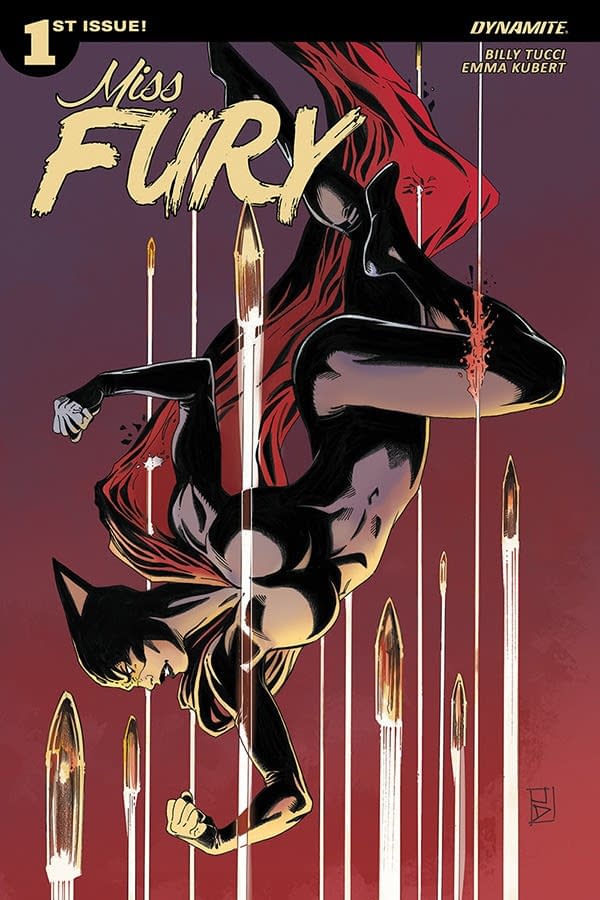 Cover E: Jan Duursema
Enjoyed this article? Share it!