Black AF: Widows and Orphans #2 Review – Better, More Focused, with Art Still Gorgeous
Anansi and his apprentice sneak into Russia. The country has begun sequestering its black citizens ever since Negromuerte. That means that our two heroes cannot blend into the crowds. Regardless, they sneak into a warehouse where Russian crime lords are auctioning off superpowered black children. Unfortunately, they cannot save them all; our heroes have their target, and they must only concern themselves with their mission.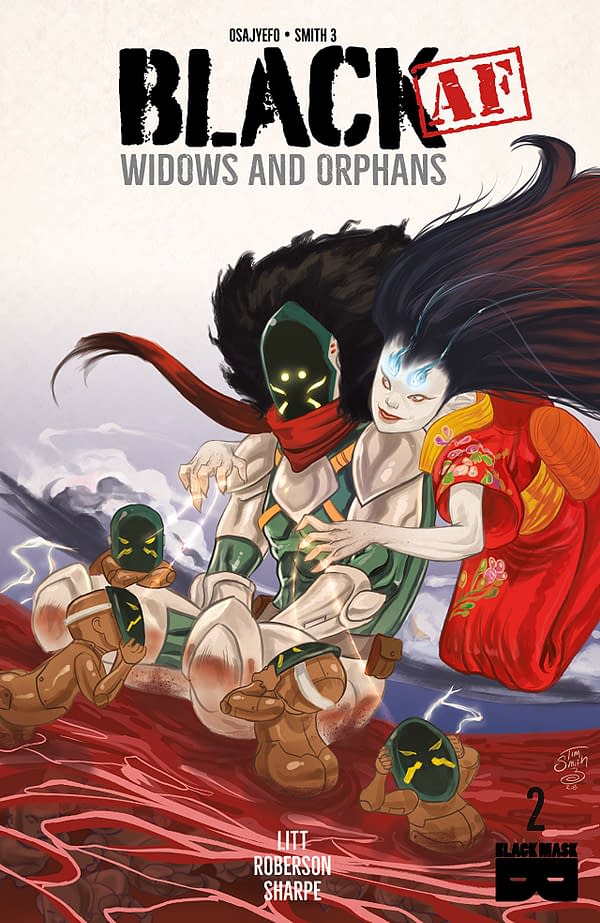 Black AF: Widows and Orphans #2 is a far more focused issue than its predecessor. We have our main characters, and their mission is made clear within the first few pages.
The actions they witness are an atrocity, and you want to see Anansi and the apprentice act. They can't, but there is still a superpowered fight in the last quarter or so of the book.
It's not the most satisfying direction for the book to take, but the social commentary is strong.
The protagonists are still kept vague, with the reader only getting another small glimpse of the Anansi's tragic history. The apprentice is more vocal and defined, and the apprentice is the one who wants to stop the macabre auction.
Also, there is a good Drumpf joke mixed into the auction, and it made me laugh out loud.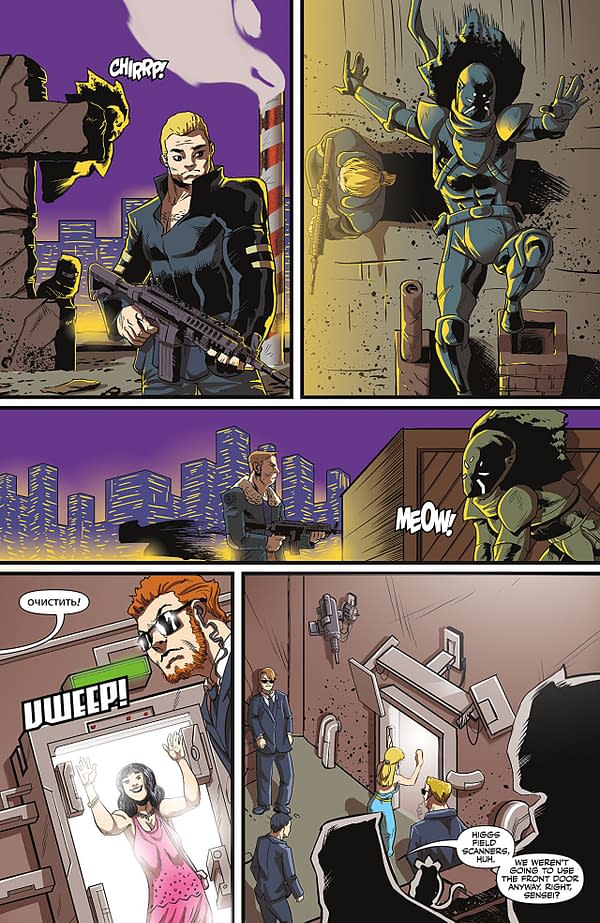 Tim Smith 3 succeeds in making this another beautiful book in the Black AF canon. The visual design is truly unique, and the few action scenes scattered throughout have a nice flow and kinetic energy to them. The detailing is good but not cluttered or overbearing; Smith's work takes good cues from both western and eastern sequential art styles. Derwin Roberson's color work is varied and distinct, adding to this world's eye-catching visual identity.
Black AF: Widows and Orphans #2 isn't a mind-blowing read, and this series still has yes to match Black AF: America's Sweetheart for quality and personality. That said, this book exceeds Widows and Orphans #1 for its focus and blunt allegory. As such, it does earn a recommendation. Feel free to pick it up.