Black Bolt #9 Review: A Funeral for a Friend
The Absorbing Man is dead, and Black Bolt and Blinky have to tell Titania that her husband is gone. Understandably, she is devastated, and Black Bolt and Blinky help her put a funeral together for Carl "Crusher" Creel. Unfortunately, some otherwise welcome people may ruin the procession.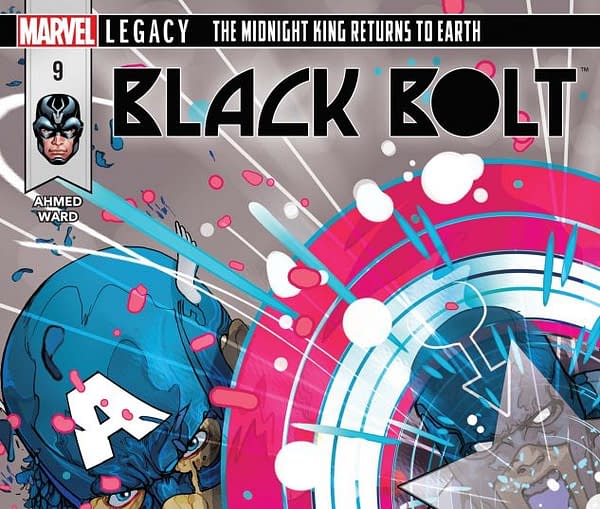 This is one of the most heartfelt comics I've read in quite some time, and it is centered around how great one of Marvel's greatest and one of my personal favorite villains.
Seeing Black Bolt, Blinky, Titania, the Wrecking Crew, and others honor the Absorbing Man is—honestly, heartwarming. Saladin Ahmed not only understands the Absorbing Man thoroughly, he understands how the Absorbing Man relates to other characters in the Marvel Universe.
You see characters that never back down, like Captain America, make a concession. You see otherwise selfish people, like the Wrecking Crew, show concern for others. You see people always up for a fight keep the peace.
My favorite line must be when Titania is talking of Carl and how he wanted to be buried with his ball and chain. He wanted it so, "He could kick ass in Hell." That is the most Absorbing Man thing I've ever heard.
You feel deeply for Titania. This usually embattled and stern woman shows a soft and sentimental side which you would never know exists.
This is a deeply emotional and warm comic, and it's fantastic for it.
The ending is a little out-of-nowhere, but, even then, there is an element that helps show that the main part of the plot matters.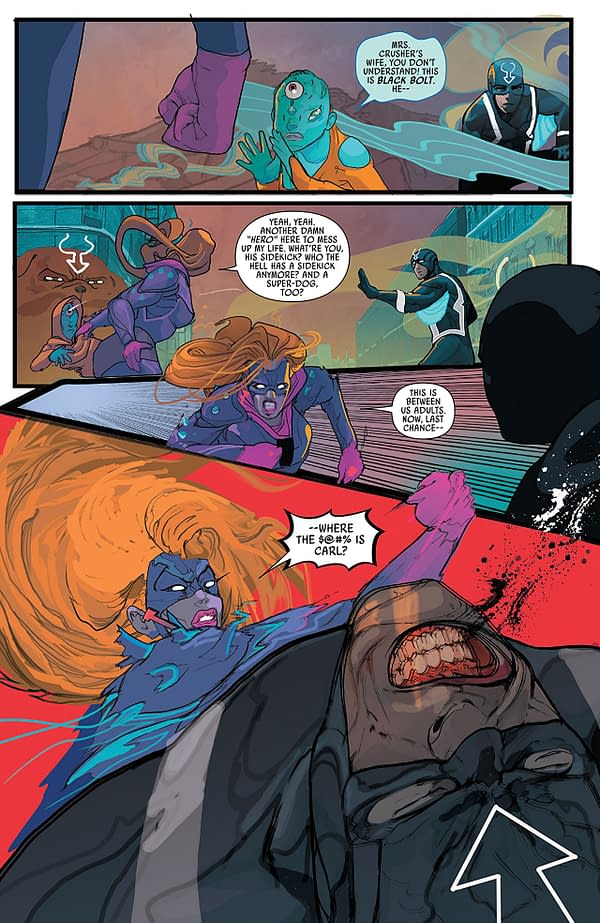 Christian Ward's art is quite good. It's sort of surreal, and that fits Black Bolt's air and aesthetic. Though Black Bolt never speaks aloud, it is Ward's art that, in part, helps convey how deeply Blackagar is affected by what he's seeing. His color art is darker, and that compliments the line art quite well too.
Black Bolt #9 is a phenomenal read with great art. It bears a lot of emotional weight, and I cannot recommend it enough. Give it a read.