Black Hammer: Age of Doom #4 Review – Lair of the Dragonfly
Lucy discovered that Madame Dragonfly and Colonel Weird are behind the heroes being trapped in this small farm town. Meanwhile, Abe and the Barbalien have a heart-to-heart about their current situation and love lives. Barbalien tries to get Abe to just accept that things are going well. However, Golden Gail is about to make a discovery that will turn it all on its head.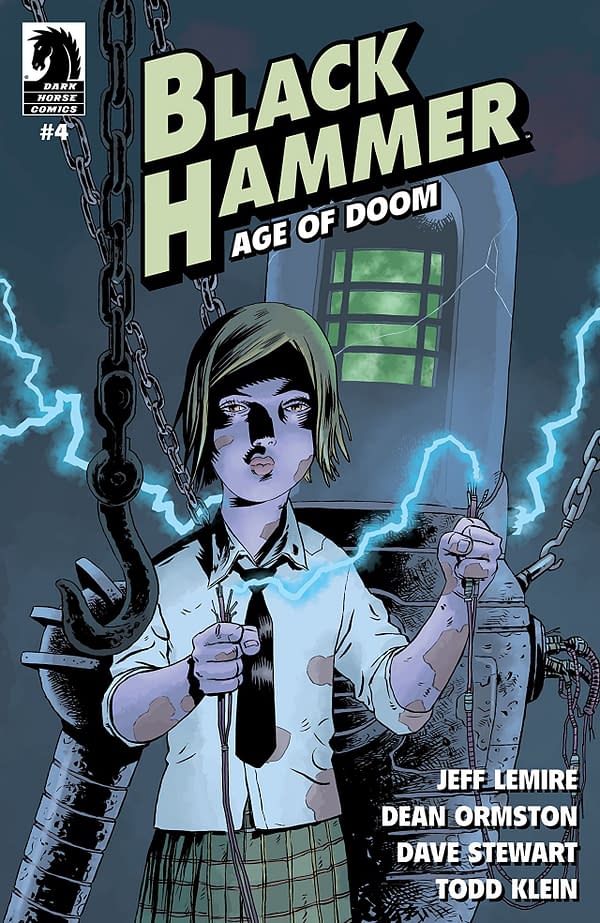 Black Hammer: Age of Doom nears its ending as the heroes begin to realize what has happened to them. The revelation that it is the doing of Madame Dragonfly and Colonel Weird last issue wasn't exactly that surprising, and their means of accomplishing it isn't that surprising either. That said, it does raise some questions as to how Lucy travelled to those other realms in previous issues.
The heart-to-heart between Barbalien and Abraham Slam is an endearing moment and brings some heart to the comic. Plus, seeing Golden Gail lose her mind and rage about what she discovers is quite enjoyable.
The ending sets up what will surely be an interesting finale, though I wouldn't be able to hazard a guess at what happens next. It risks getting a little dull at times but never falls completely into that trap. There's not much more to say about the story beyond hoping for a good finale.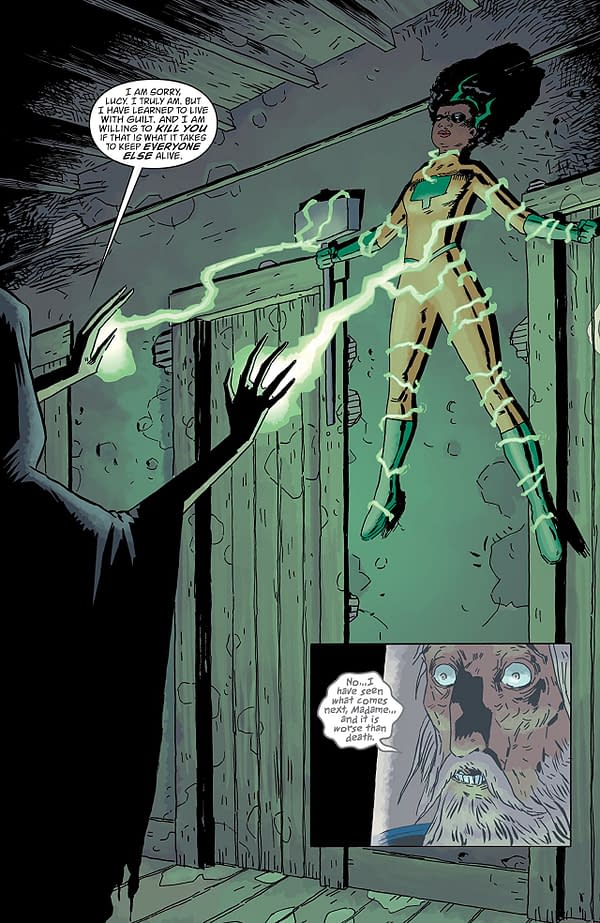 Dean Ormston once again provides excellent quasi-surrealist artwork that gives much of the Black Hammer universe its distinct visual personality. The characters' faces often hang in unique ways that say a lot about the characters themselves. Dave Stewart gives the book a cold atmosphere that suits the somewhat cynical attitude this continuity has towards its own Golden Age inspiration.
Black Hammer: Age of Doom #4 sets up the miniseries for what will hopefully be an exciting finale. Many of the mysteries are revealed, and the heroes of Black Hammer will have to discern what to do with the revelations. This book comes with a recommendation. Feel free to check it out.