Black Panther #171 Review: T'Challa Finally Reaches the Klaw
[rwp-review-recap id="0"]
Okoye interrogates Asira for what she knows about the Klaw and the Originators. She's willing and feels guilt over what she has done to Wakanda. Meanwhile, Black Panther confronts the Klaw and his allies on the field of battle at long last.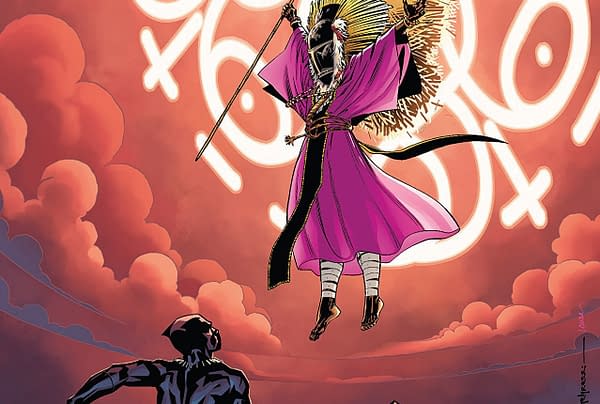 Black Panther #171 finally reaches the climax of "Avengers of the New World," and it is an enjoyable showdown at that. T'Challa, joined by the Midnight Angels, Manifold, and Kasper Cole (the White Tiger) take the fight to the Klaw, and it's a fun sky-based battle.
While it could have been interesting to have Asira make a genuine heel-turn, it is nice to know that she hasn't gone the path of Nakia from Christopher Priest's Black Panther.
There is a one-on-one battle between Black Panther and the Klaw that brings catharsis and some solid dialogue between the two adversaries.
It is still worth pointing out that much of this should have happened sooner. I would be dishonest if I said that my exasperation with the pacing of this arc didn't detract from this issue a little bit. Plus, we still have one more issue before it truly finishes.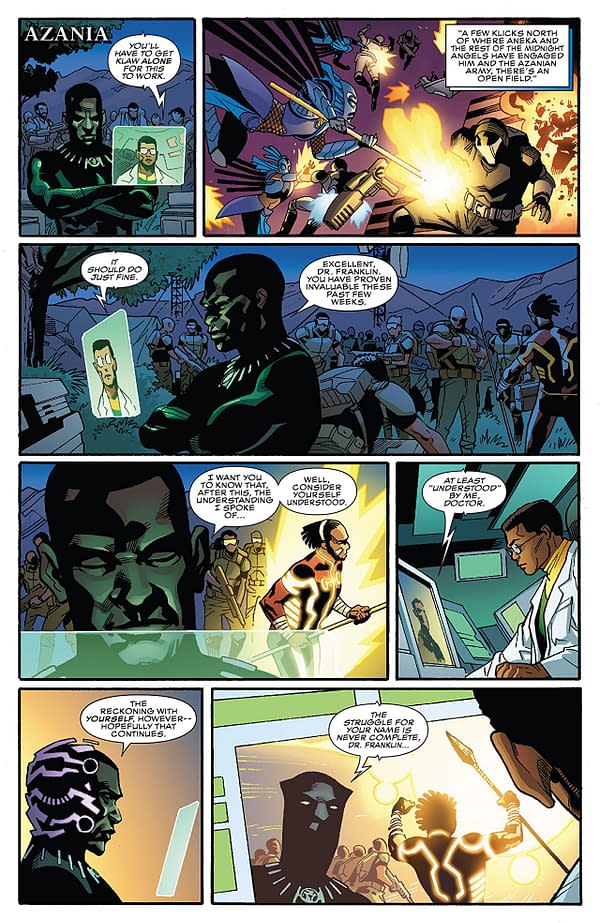 Leonard Kirk's artwork brings all of this to life in a solidly detailed yet still fairly cartoonish fashion. The characters look great, and the action sequences are handled well, even if they aren't particularly impactful or kinetic. There is the problem of the draw distance on detail being significantly shorter than it should have been. Characters' faces pop out noticeably in a relatively short distance. Laura Martin keeps things colorful with an emphasis on purples and reds throughout the runtime of the comic, and it helps the comic stay visually grabbing.
Black Panther #171 is a much-needed and highly enjoyable crescendo to "Avengers of the New World." It holds together well throughout, even if it's later than it should have been. Kirk and Martin give it some solid, if at times flawed, visuals. This one earns a recommendation. Give it a read.
[rwp-review-ratings id="0"]
[rwp-review-form id="0"]