Black Panther #172 Review: The Arc Ends on a High Note
[rwp-review-recap id="0"]
The Adversary has arrived in Wakanda, and it's up to a coordinated effort from Wakanda's greatest warriors, led by Black Panther, Shuri, and Storm, to save the nation from this great and ancient evil. Will their best be enough to win the day?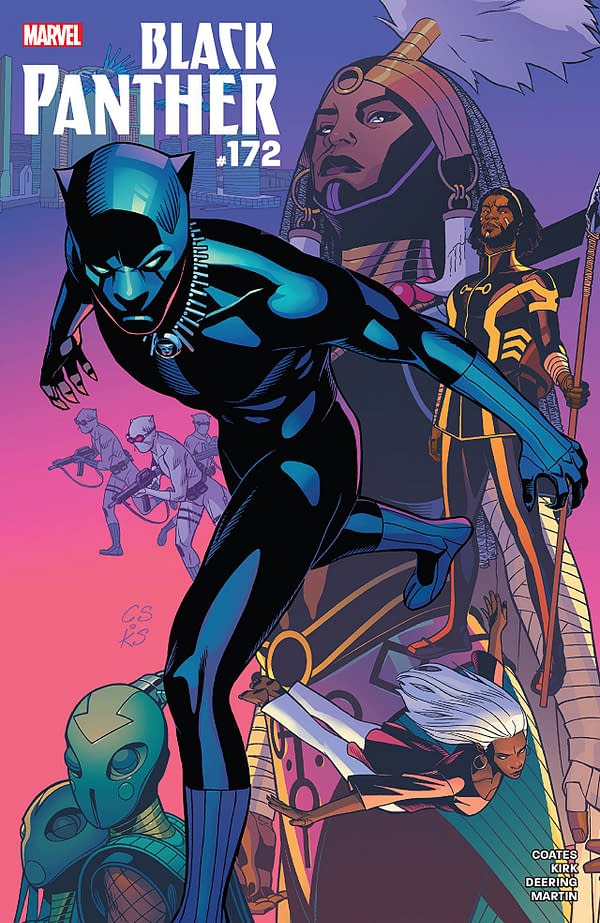 This arc of Black Panther succeeds in delivering a satisfying finale despite the weariness with which this arc has gone on. The final battle with the Adversary, despite him seeming to come from nowhere, is quite enjoyable.
Funnily enough, this book focuses more on Storm than T'Challa. She is the one who is first attacked by the Adversary, and she is the one to save the day. This issue brings her a revelation as well as a victory.
The Black Panther still has an opportunity to show his own cunning, and the final pages are shared by both he and Ororo. T'Challa, as is often the case, kept some information for himself.
Above all else, this issue is focused and paced well. That has been the struggle of many recent issues of Black Panther. They had too many plates spinning at once and slowed down the pacing of this arc to keep said plates spinning. This issue had a single direction and a single goal, and it succeeded for it.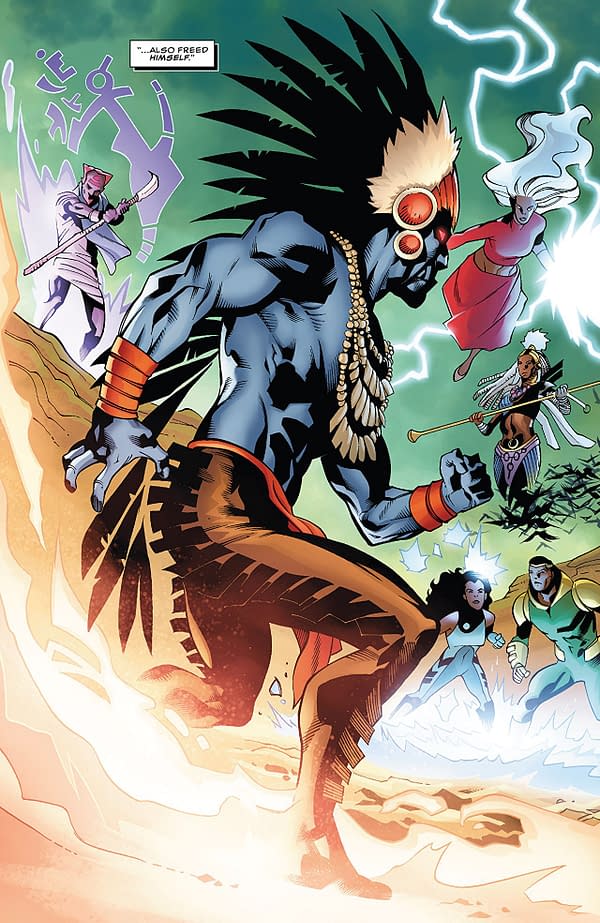 Leonard Kirk brings things to a similarly satisfying conclusion in the visual department. There is a flowing and energetic quality to his detailed and classic style. Plus, Storm is shown at full power, and Kirk manages to make it look fantastic. Marc Deering and Walden Wong bring it all together well with his inkwork. Laura Martin's color is balanced well, giving depth to the darker colors and vibrancy to the lighter tones.
Black Panther #172 is solid and enjoyable finale to this run/arc of the series. Ta-Nehisi Coates brings 'Avengers of the New World' home in an absorbing fashion, and Kirk, Deering, and Martin make the book look damn good. This one gets a recommendation. Check it out.
[rwp-review-ratings id="0"]
[rwp-review-form id="0"]