Black Panther's Shuri Gets Her Own Comic at Marvel in October by Nnedi Okorafor and Leonardo Romero
If Marvel keeps this up, they'll have nothing left to announce at San Diego Comic-Con! As reported today by Bustle, Marvel is launching a comic in October starring Shuri, the sister of Black Panther. Shuri needs to take over leading Wakanda when Black Panther goes to space, and hijinks presumably ensue.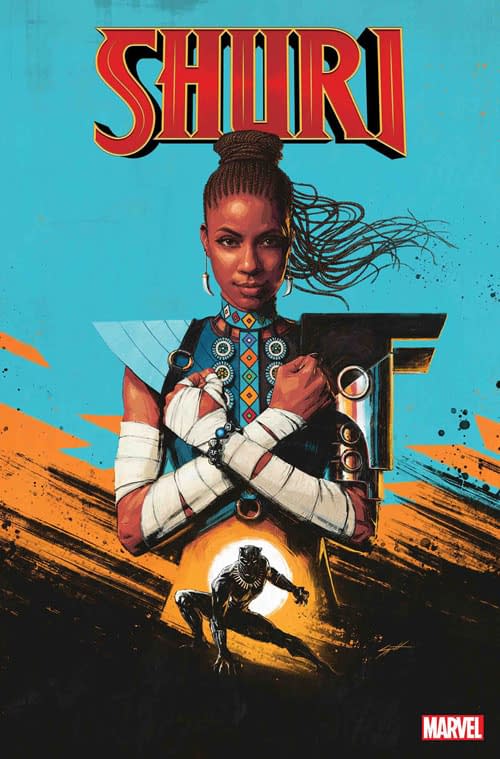 Here's the description of the series:
Shuri is happiest in a lab, surrounded by gadgets of her own creation. She'd rather be testing gauntlets than throwing them. But a nation without a leader is a vulnerable one — and Shuri may have to choose between Wakanda's welfare and her own.
The comic will be written by Nnedi Okorafor with art by Leonardo Romero. Okorafor said of the series:
[Shuri is] an African young woman of genius level intelligence who is obsessed with technology and has traveled spiritually so far into the past that she's seen Wakanda before it was Wakanda. The Ancestors call her Ancient Future. And she's super ambitious. What do I love about her? Alllll that and more. She's a character in the Marvel Universe who really sings to me.
No word on whether this is an ongoing or a mini-series. Look for it in stores in October.