Bloody And Brilliant Action In Wayward #12 This comic just keeps getting better and better. From Image Comics, written by Jim Zub, with art by Steve Cummings, Wayward #12 brings us a ton of action, both bloody and heart-pounding. No more hiding. The new gods of Japan are on the attack and Tokyo is caught in the middle.
Besides getting to check in on the injured Rori, and the traumatized In this issue, we get a new character to enjoy named Inaba. She's a shape changer, and is quite interesting to watch. You might be concerned about the amount of characters that have been added since the beginning of the series, but it is done in such a tasteful way. I feel like each character has a key purpose to the story, and with that comes a bigger cast that I enjoy watching. I was particularly interested in seeing how Ohara was doing after discovering that her family doesn't know her anymore. It's heartbreaking to see, but you really can't expect anything else. Jim Zub writes another captivating script. This was a truly exciting issue filled with just the right amount of action and emotion. Cummings art continues to be beautifully done as well.
Just in case you needed more convincing to hop on the Wayward train, this issue is jam-packed with extra content. It's a decent sized issue, and with that you get a new essay on loyalty, fan art, cosplay, and a step-by-step look at the creation of a cover illustration. Be sure to grab your copy of Wayward #12.
Christine Marie is a Staff Writer at Bleeding Cool, Bibliomaniac, Aspiring Poet/Novelist and Dark Side Advocate. You can find her on Twitter and Instagram @AWritersWay or on her blog writerchristinemarie.wordpress.com.
---
---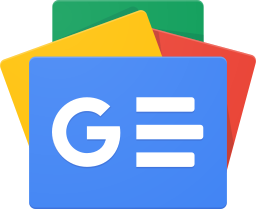 Stay up-to-date and support the site by following Bleeding Cool on Google News today!