Because it's not like he has any better venue to offer this sort of criticism or anything, Marvel Editor-in-Chief C.B. Cebulski took to Twitter on Saturday to call out "a lot of new writers" for trying to cram in too much story into their comics due to not knowing "how long it will last."
I find a lot of new writers continue to do this today. They get a gig at Marvel or DC, finally get to play with their childhood heroes, don't know how long it will last, so try to squeeze in every story they've had in their head in multiple subplots over a couple issues. https://t.co/AKskcMaqcl

— C.B. Cebulski (@CBCebulski) July 7, 2019
The tweet earned some clapback in the replies for several reasons, including people pointing out that writers are correct to fear a new Marvel won't last long due to the company's propensity for canceling titles in ten issues, before they've had a chance to find a proper footing, usually after derailing their own stories with endless super-mega-crossover events, and often without the kind of promotion required to make the books a success in the first place…
It's almost like people cancel books way too early and they don't get the opportunity to tell stories, or something.

— 🌹 🌹 Livin' on a Prayer 🌹 🌹 (@wpinner) July 7, 2019
I mean even discounting constant relaunch and crossover inturruption (i do drop comics because of crossovers and they kill a runs reread value ) I actually prefer fast, dense comics with multiple interwoven plotlines.

— Late Mayor Ghouliani (@jamesmoore1278) July 7, 2019
like this is just on the heels of sina grace talking about you dumbasses holding him on a tight leash for… getting his iceman book more publicity, and rightly predicting that it'd sell great in trade

the first volume was cancelled before the first trade came out

— Colin Spacetwinks (@spacetwinks) July 7, 2019
That doesn't exactly sound like a very secure form of employment Mr. Yoshida.

— Dylan (@FancyMolasses_) July 7, 2019
As well as for Cebulski's own past history of writing comics for Marvel under the pseudonym Akira Yoshida…
you have a problem with how the new writers behave? maybe they should write for japanese characters while pretending to be japanese and they'll be more up to snuff for you

— Carousel of Regress (@itsstillalex) July 7, 2019
Should folks start pretending to be a writer from another nationality to get an additional book to work out all their story ideas?

— Prax Jarvin (@PraxJarvin) July 7, 2019
Please tell us more writing tips Mr. Yoshida

— Steve Stark 🦇 (@sstarkm) July 7, 2019
And also a combination of the two…
Probably because y'all prematurely cancelling everything and interrupting their ideas with money grab crossovers no one cares about. Literally no one I know cares about War of the Realms & that's including two entire comic store staffs. Get yr yellowface masquerade ass outta here

— Chris Bullock (@NapalmMaestro) July 7, 2019
https://twitter.com/InRavenna/status/1147712377267392512
Maybe give writers longer runs and stop forcing crossover events onto everyone then, Akira.

— Horse and Hattock (@ViridiantVeil) July 7, 2019
While some chose to be more succinct in their criticism…
https://twitter.com/GarofaniSpruzzo/status/1147944050995224579
Though there were some comic book pros who did seem to see the value in Cebulski's message.
one story at a time. it's the only real way to do it.

— stjepan sejic/ nebezial/ shiniez (@stjepansejic) July 7, 2019
I certainly did this with Union Jack. The published version is Andy Schmidt reining me WAY in and it's still got like 59 characters 😂

— Christos Gage (@Christosgage) July 7, 2019
If not story, at least characters.

— Jody Houser ✒️🗯️🎲 (@Jody_Houser) July 7, 2019
Pretty much my whole career right there.

— Colleen Doran (@ColleenDoran) July 7, 2019
So what do you think? Is Cebulski's critique of his own employees on the money? Or does the fault for this sort of thing belong to Marvel editorial, of which Cebulski himself is ultimately in charge? Or somewhere else? Let us know in the comments.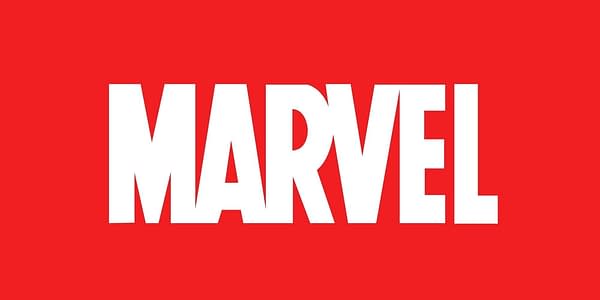 Enjoyed this article? Share it!