Cable Links to the Past – And the ResurrXion is Complete?
By Joe Glass, Bleeding Cool's Senior Mutant Correspondent Well, after an oddly long wait from the week long creative team announcements for all the other ResurrXion X-Men books, we now finally know that the team behind the new Cable book is actually James Robinson and Carlos Pacheco (and presumably a colorist and a letterer at the very least).
And rather suitably, everything old is new again.
We're told that we can expect more of a time-hopping warrior Cable, which is certainly much more like how the character was when he was first introduced and delved into. So it feels like this is a more classic, old-school take on the character, but with a slightly new mission and enemy/threat to deal with.
Which really does seem to be the overarching theme for this particular line relaunch and banner.
Many of the books are not just purposefully harking back to older periods in the X-Men series' illustrious run and continuity, and quite specifically the 90s era, but actually have an air of familiarity about them, whether being with the characters chosen for the teams or the general story points we've been shown thus far.
Which is good. It should lead to some good solid books, and the creative teams working on them are incredibly talented folks to be sure, and I'm fully expecting to be wowed by some unexpectedly when they do come out (for example, the current Uncanny X-Men by Cullen Bunn wasn't one I was overly looking forward to as it largely doesn't involve many characters I care much about (I'm really rather over the good guy Sabretooth, frankly) but that book has pretty consistently been one of the best in the current run of X-titles).
However, the ones I am most intrigued for and eager to read are the ones that really play with or twist completely the older books and runs (Generation X), or has more things we haven't seen before (Iceman).
But of course, there was recently that comment from Sana Amanat that implied there may be more X-books yet to even be announced or teased – and it would kind of make sense. After all, IvX has only just begun, and presumably Marvel aren't showing all their cards before it even ends. I wouldn't be surprised if by the time the event is halfway through or maybe a little later, we start hearing about other books. Maybe involving major characters who aren't in any of the current titles, like Emma Frost, Beast or maybe even actually resurrected characters.
For this book, my overall reaction is it sounds like the kind of Cable book I'd have picked up in the 90s. I like the creative team, so it will probably be fun and will be nice to see if they bring a whole new take on the time-warrior idea (although it does sound a little familiar to The CW/DC's Legends of Tomorrow, right?).
For ResurrXion? I'm happy to see the X-line going in this direction, and removing the oppressive and frankly tired 'extinction' plot line that has dogged the titles for years (after all, it was only a short time before this whole Terrigen Mists threat that we had the mutant decimation) and maybe will return to a time when the characters and themes can more easily, accurately and enjoyably reflect real-life minority groups and situations.
Joe Glass is a Bleeding Cool contributor and comics creator. He's the writer and creator of LGBTQ superhero team series, The Pride, which is available on ComiXology and The Pride Store.
---
---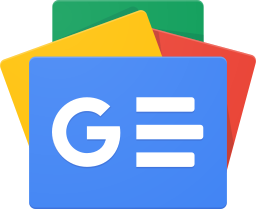 Stay up-to-date and support the site by following Bleeding Cool on Google News today!