Captain America #3 Review: A Solid Story Low on Personality
[rwp-review-recap id="0"]
Sharon Carter is on a mysterious ride with men claiming to work for Thunderbolt Ross. Things take a turn when she discovers the truth. Meanwhile, Captain America investigates the town where the Nuke soldiers are being created. It was a once-impoverished town revitalized by Hydra, and Zeke Stane is now creating a Nuke army in a facility in the heart of town. Black Panther and Okoye help Captain America shut the operation down.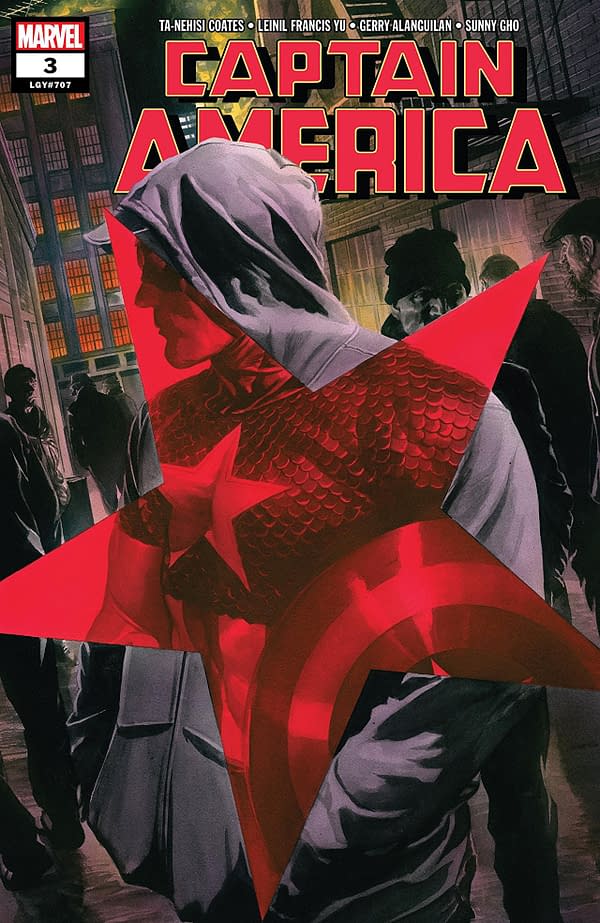 Captain America #3 shifts this new series' trend of focusing on Steve Rogers' interiority, shifting perspective to Sharon Carter and concerning itself more with what is going on in the world around Steve.
The comic surprisingly shows some sympathy towards those who accepted Hydra's rule by admitting that such regimes and organizations can revitalize small communities with some of their actions. It even creates this strange parallel by having the organization that is creating the Nuke soldiers, which were soldiers that fought against Hydra, essentially replacing Hydra in the community.
The issue, as well-told and full of intrigue as it is, is low on personality. Steve's genuine endearing personality isn't own show in this installment. It's a cold-feeling comic, but that does coincide with the narrative to a degree.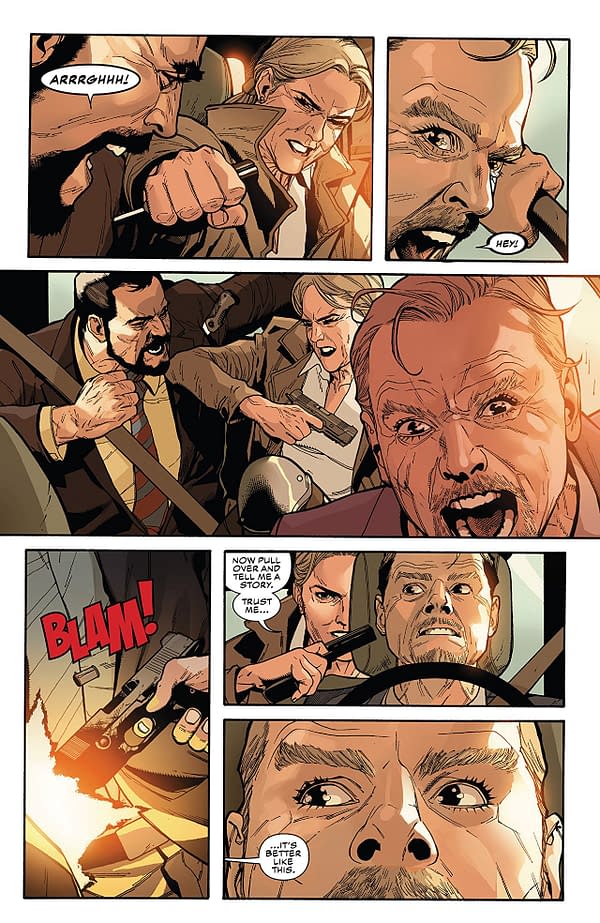 Leinil Francis Yu once again provides gorgeous artwork to Captain America. The lining, detailing, and figures give the world and characters the prestige and visual appeal they deserve. The Cap costume looks classic and impressive. Black Panther and Okoye look awesome. Gerry Alanguilan's inkwork solidifies it all excellently. Sunny Gho provides bright color work to counterbalance the dark tone of the story.
Captain America #3 is another good issue of Ta-Nehisi Coates' fledgling run on Steve Rogers' comic. The story is interesting and has its finger on the pulse of the current socioeconomic situation in which the U.S finds itself, and the art is fantastic. This one comes with a recommendation. Check it out.
[rwp-review-ratings id="0"]
[rwp-review-form id="0"]