Charismagic Vol. 3 #2 Review: A Magically Fun Read
[rwp-review-recap id="0"]
Sudana goes out to recruit Jerry while Hank and Sparkles come to grips with Hank losing his powers. Hank and Sparkles receive help from an unlikely source and embark upon a trip that may help Hank. The Order are in the process of punishing a perpetrator when Samsun arrives to wreak havoc upon them.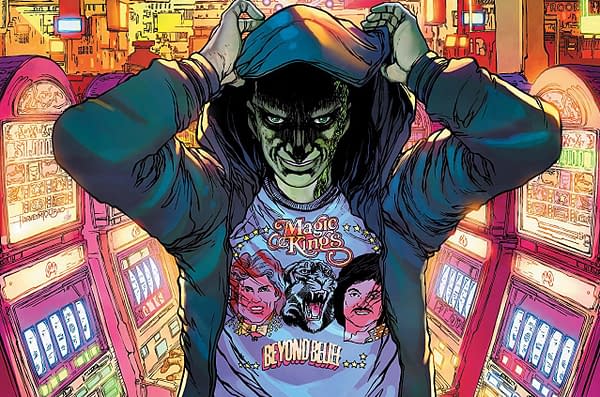 Disclaimer: this is my first experience with Charismagic, so bear that in mind as you read this review.
Charismagic #2 is an energetic and upbeat read. It's quirky, fantastical, and has some fun leads. There's something going on with the magic of the world, and it goes back to Samsun and his plan. Sudana is a grim lead who doesn't talk much, but she has a sense of humor. Hank is a bit more hapless without his powers, and he seems more vulnerable than Sudana.
In terms of Charismagic getting me up to speed on the story — yeah, I was able to follow along easily. It explains itself well, you can follow the character relationships, and there's enough forward momentum so that you're not bored even if you're not totally invested in this cast.
There's not a whole lot more to say about the plot. The characters aren't revolutionary, but they're not boring. The plot isn't mind-blowing, but it's fun and fast paced. There's a strangely desolate atmosphere to the whole thing, but that may be primarily due to the lack of people who aren't active in the story in most scenes.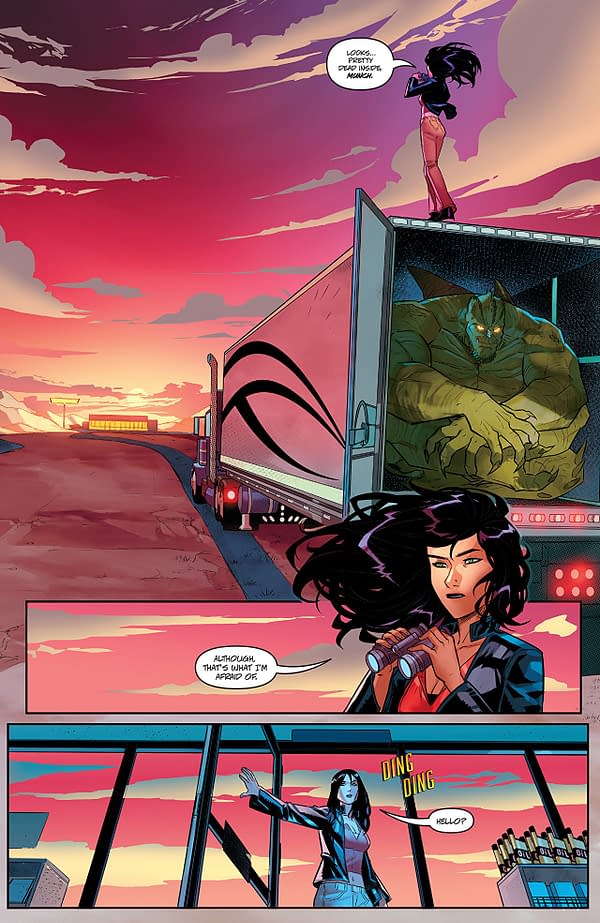 Joey Vazquez's artwork is slick and cartoonish. The characters aren't especially detailed, but they have expressive features and clothing that allows them to stand out. The design of many of the magical creatures are solid. There is the Aspen Comics T&A factor, but it's less pronounced than something like Fathom. They have a surprising slew of color artists, but each does good work and their style holds together well.
Charismagic Vol. 3 #2 is a fun and high-energy read. It's not genre-defining or rising to the top of the comic industry, but not every book needs to do that. Some can just be enjoyable, and this book falls into that category. I can recommend it. Feel free to give it a try.
[rwp-review-ratings id="0"]
[rwp-review-form id="0"]