Posted in: Comics | Tagged: charlton, Comics, entertainment, indiegogo
---
Charlton Comics, The Movie That You Can Make Happen
Jackie writes,
Maybe you've heard of Charlton Comics, but probably not. We are lifelong nerds, they existed right in our backyard, and we never heard of them until a year ago. Charlton offers up an extraordinary piece of pop culture history, but sadly it has nearly been forgotten.
We can't let that happen. Charlton was an expansive publishing factory located in Derby, CT, and for decades was a rival to Marvel and DC during its run from 1946 -1986. More importantly, if you're any kind of geek you'll immediately recognize names like Denny O'Neil (Batman), Steve Ditko (Spider-Man) and Bob Layton (Iron Man) that were all under Charlton's employ. Crazier still, Charlton is chock full of trivia – did you know the founders met and formed the company idea in prison? How about the fact that The Watchmen are based on the Charlton Action Hero line? It's all true. The journey of this documentary started a little over a year ago. My producing partner Keith Larsen and I attended a panel not realizing it was about Charlton. We even considered walking out. We were there to hear about comic book legends speak about their careers at Marvel and DC, NOT Charlton! But after a few minutes, we were hooked. We cornered Paul Kupperberg (Supergirl) to ask if he would be interested in being interviewed for our doc, because the other comic guys said, if Paul wouldn't do it, neither would they. Paul agreed, then a year later admitted that he thought he would never, ever hear from us again after that day. We have since self financed a trailer and started an Indiegogo campaign to seek out additional funding for the feature length movie. What a lot of people don't realize is that there are many more legends that worked at Charlton that we need to talk to. The fundraiser is to help us get to them. But it doesn't end there. Denny O'Neil gave us anther idea: upon completion of the film, we will donate a percentage of the proceeds to the Hero Initiative, a foundation that helps comic book creators in need. So now, it's up to you dear readers. Help keep the memory of Charlton alive. Up and Atom… Captain Atom that is!
---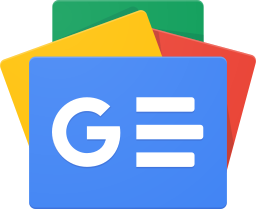 Stay up-to-date and support the site by following Bleeding Cool on Google News today!