Clan Killers #1 Advance Review: Child Disobedience on a Biblical Level
Finola is the daughter of an Irish king called Padraig the Grotesque. She and her friend, Cillian have run away from their respective homes, the former the king and the latter the local monastery. Padraig is tearing a warpath across Ireland, and Finola hates him for it, and she hates the goddess he worships, Balor. However, Padraig wants to keep Finola in line, and Cillian is wanted back at the monastery.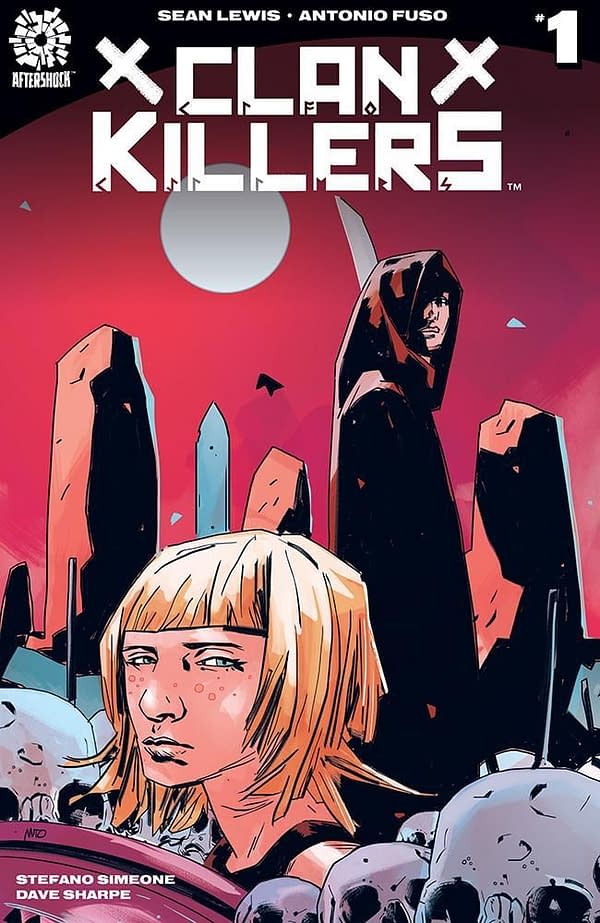 Clan Killers #1 makes an impressively nihilistic showing in its opening installment. It draws upon the history of warring clans in Ireland to craft a story of hatred, bloodshed, and how it all can affect children.
That last detail is one of the most interesting things about the comic. Finola and Cillian are naïve and childlike in a lot of ways. Their bitterness has its source in something akin to a temper tantrum, even if the incentives for their misery are valid. That said, they still do some horrific things, and the infantile way they do these things makes them even more unnerving. I love it.
Padraig is a delightfully off-putting figure too. He's cruel, impatient, and endlessly violent. You completely understand why Finola hates him so, and you fear what he may do to her and Cillian.
Antonio Fuso's artwork brings this story to life in a visually impressive manner. The world looks brutal, cold, and unwelcoming. It has some stylistic similarities to the great Andrea Sorrentino, whose work I adore. The color work is also quite cold and muted, creating an atmosphere of a world perpetually dying.
Clan Killers #1 is a darkly grabbing first issue to the upcoming AfterShock series. The premise is interesting, the characters are awful, tortured, yet engaging figures, and the artwork is near-perfect for its purpose in this story. This one earns a recommendation. Check it out when it hits stores on July 18th.