Posted in: Comics, Image | Tagged: clock, colleen doran, Comics, image, matt hawkins, top cow
---
Colleen Doran and Matt Hawkins' The Clock is Coming – Tick, Tick, Tick…
Back in 2016, Top Cow Publisher and President Matt Hawkins posted;
What would happen if people started dying around the world in record numbers from cancer? It appears to be spreading like a virus and it's fast. By the time it's diagnosed it's too late… An eugenics conspiracy thriller about overpopulation, scarce resources and survival as told through the lens of the leading cancer researcher and his lifelong quest to eradicate cancer and save his daughter!

The Clock by Colleen Doran and myself will be out in mid to late next year!
Well, it took a while. Recently Colleen Doran posted, just before New York Comic Con,
I am happy to report that I have returned to work on Warren Ellis's FINALITY, THE CLOCK for Matt Hawkins at TOP COW, and have signed a new graphic novel contract which I can't discuss yet. So as you may imagine, after NYCC, it's all about sitting my butt in a chair and doing what I need to do.

Be sure to keep a look out for my work in STAR WARS: DOCTOR APHRA and DIAL H FOR HERO #7.

I don't know how many shows I will do next year: no more until after April, that's for sure.

The response to NEIL GAIMAN'S SNOW, GLASS, APPLES has been phenomenal. The first print sold out on release and I hope to have a second print at the show. I will have copies of NEIL GAIMAN'S TROLL BRIDGE, as well as many other titles I've worked on at the show, and original art and prints. All patrons at Patreon get a 10% discount on any purchase.
As for the delay, Colleen Doran does live with a different notion of time, She told the Comics Journal recently,
In rural areas, time moves as a continuum, slowly, and without an awareness of the clock. You don't even know what day it is, out here where I live we had to get a day clock so we'd be able to know when it's Wednesday.
As well as saying
I'd been picking at a book for Top Cow for awhile written by Matt Hawkins, but I selfishly put that on the back burner while I did Snow, and I'm not sure Matt wants to move forward with it now. I understand and support whatever decision he chooses to make.
So that's a lot of projects but I understand that The Clock will be along sooner rather than later. Look for it from Top Cow/Image Comics in 2020.
---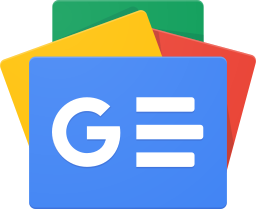 Stay up-to-date and support the site by following Bleeding Cool on Google News today!