Colleen Doran On The Wonders Of Wonder Woman
With the Justice League movie fast approaching and the buzz for the recent Wonder Woman film still going, I was giving an opportunity to chat with some of the guests at next weekends New Jersey Comic Expo (Nov 18th-19th). One of the guest is comic artist/writer Colleen Doran who has worked on the character as part of her amazing career. She shared her thoughts on Wonder Woman and the influence is could have on the film industry.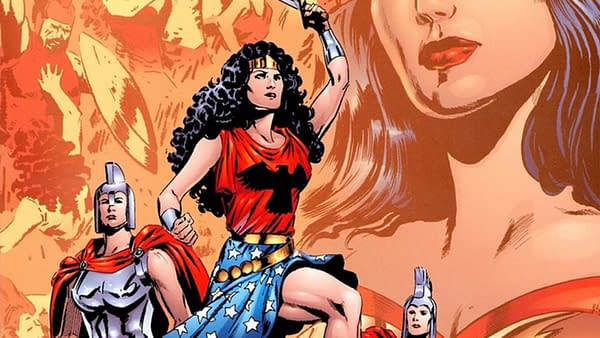 BLEEDING COOL: What does the character of Wonder Woman mean to you?
COLLEEN DORAN: She's the cornerstone of all heroines, she was one of the first comic characters who held meaning for me, and I expect the first to hold meaning for a lot of young girls. She is powerful, but she is not a power fantasy for me. She's a symbol of innate goodness. She is a good person without being dull.
So many people think goodness is boring, but I've never thought so. We don't need Wonder Woman dark. We don't need to see a gruesome backstory for why she chose goodness. She's good because she is wise and makes the right choices for herself and others.
She was also the reason I became interested in Greco-Roman mythology as a kid. I sat down and copied all the names and stories of the Greco-Roman myths out of the encyclopedia into a little notebook. I couldn't believe I actually got to draw her when I grew up!
BC: What were your thoughts on the film and its success?
CD: I loved the film. I loved its positivity and I thought Gal Gadot was perfection. All these years people have been saying women characters couldn't carry an action film, and Wonder Woman proved them all wrong. She brought the biggest superhero origin film box office in history.
I loved how it brought so many of George Perez's ideas to the screen. His 1980's take on Wonder Woman is how the character should be handled, in my opinion. The film referenced a lot of George's work. I've always preferred a Wonder Woman where the gods and goddesses of ancient Greece played a big part on the story, and I love that this was in the film.
I also liked that Diana is working with art, and how stylish she is in her modern life. It kind of reminds me of her 1970's Emma Peel phase.
BC: How do you think the film should guide DC's film making going forward? What should other filmmakers take from its success?
CD: First and foremost, the audience is out there. Plenty of people want this kind of film. Girls and boys alike. People are willing to put down dollars to see her, to hear her message.
We want to see interesting women characters on the screen. Strength isn't just about who can beat up who. Wonder Woman is kind and good, and she is clever, too.
BC: Why do you think, in this day and age, that Wonder Woman connected so well with audiences and what of her message do you think the world could use to hear right now?
CD: Lightness is needed, and Wonder Woman brought some lightness and openness to the DC screen. The world is so dark, some of us want and need a break.