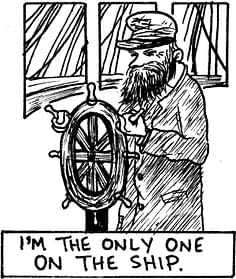 Okay, this Kickstarter gets a special all of its own.
Why?
Because a small press comics guy, Brian John Mitchell, is seeking donations to put his mini comics in bottles (with your name) and send them out acrosss the world.
I just think that's amazing. As soon as I've finished this I'll be donating.
And it's certainly a very interesting new print distribution system. I wonder if Diamond will give it a go?
Your donations can get you PDFs, print comics, or indeed your very own comic in a bottle. It's kind of the old fashioned version of CGC slabbing.
Enjoyed this article? Share it!