Comics for Your Pull Box August 29th, 2018: We Reach the Dead Ends
Wednesday approaches once again, and that means its time to figure out what comics are worthy of your pull box. Check out Bleeding Cool's suggestions below. Plus, here is a link to ComicList's full catalog of comic releases.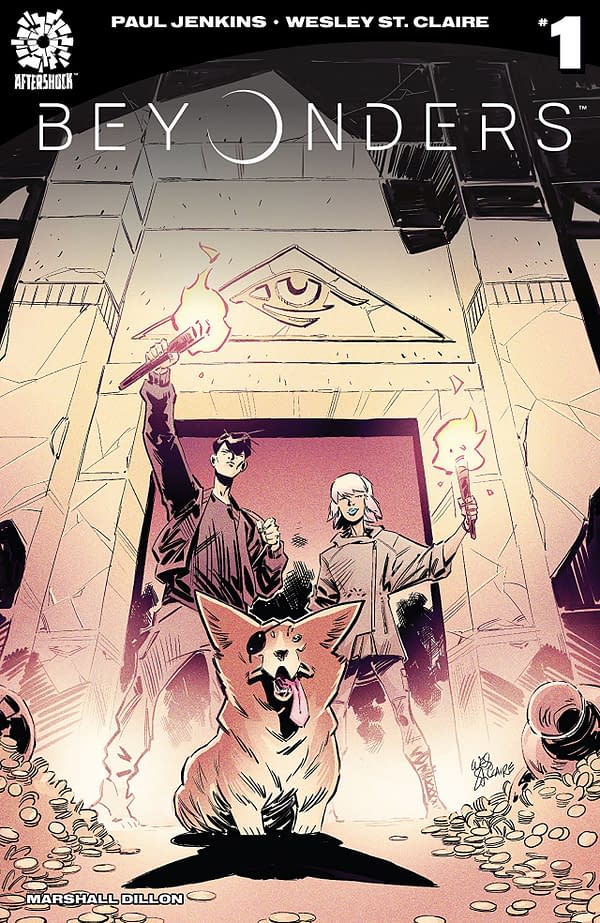 Beyonders #1
Another new AfterShock title, Beyonders comes from Paul Jenkins and Wesley St. Claire. It tells the story of a boy obsessed with conspiracy theories finding out they're all true after all. He teams up with a one-eyed corgi and finds the Library of Alexandria!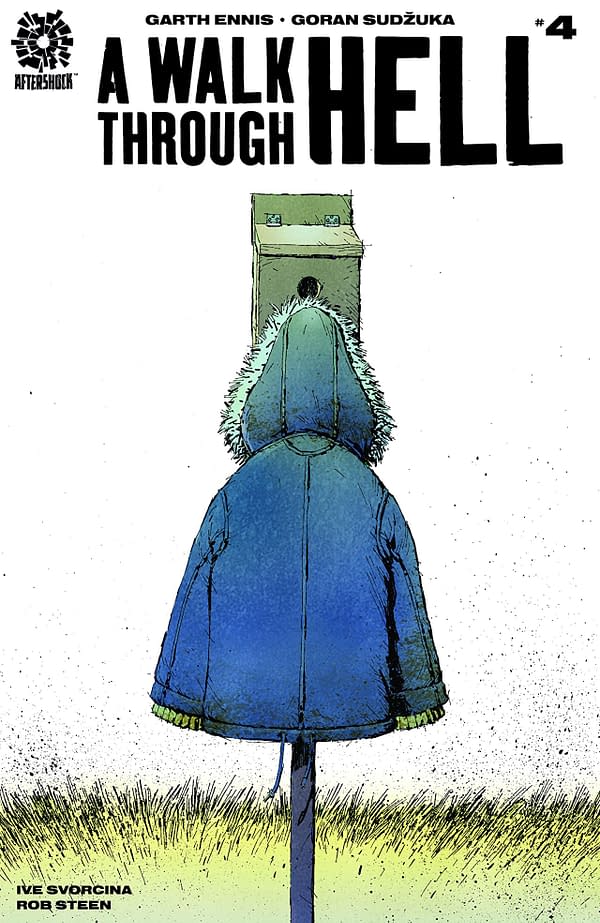 A Walk Through Hell #4
Garth Ennis and Goran Sudzuka continue their horror story centered around two FBI agents in a warehouse of terror and they continue their look back into the worst case they ever investigated.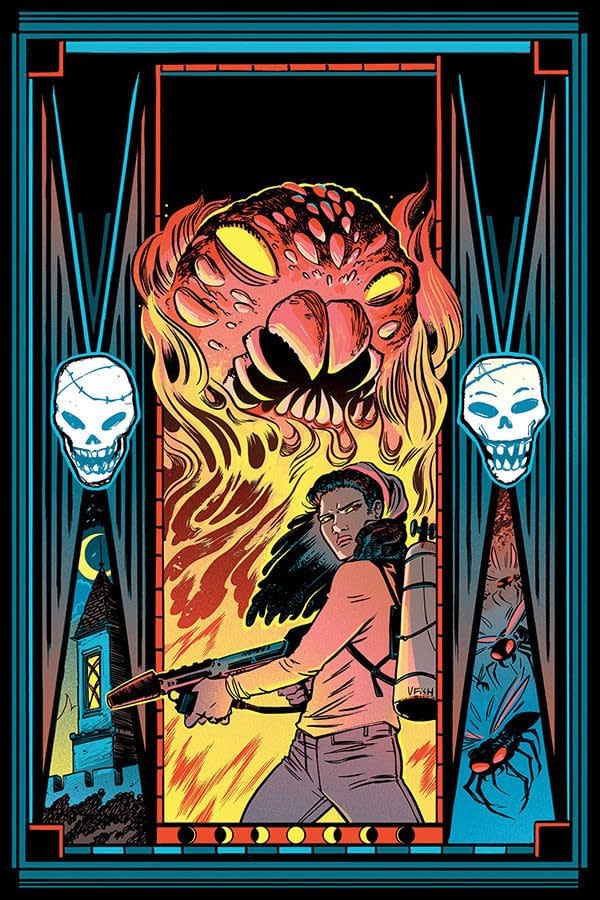 Blackwood #4
Evan Dorkin, Veronica Fish, and Andy Fish finish out the first volume of Blackwood, as they students and teachers dig further into the secrets of the school.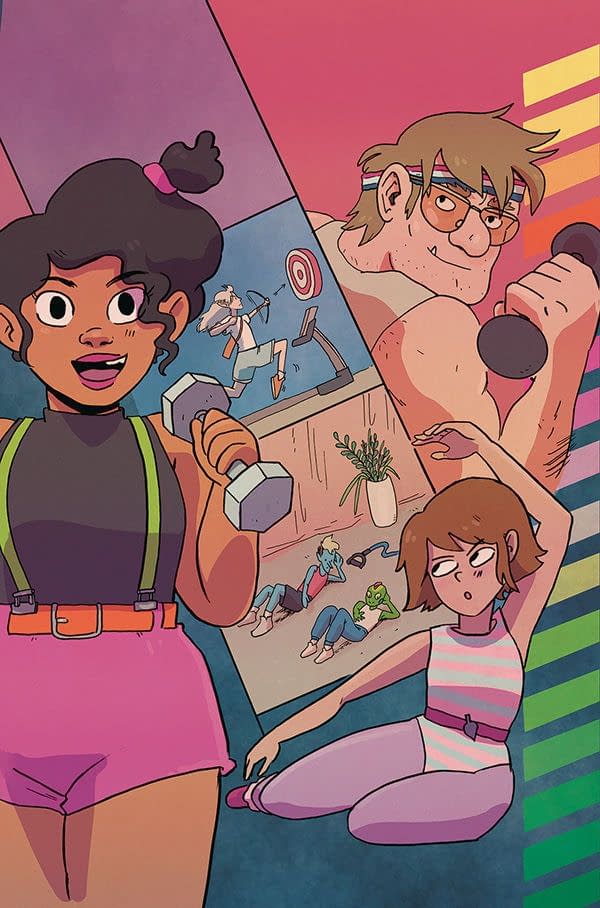 Modern Fantasy #3
Sage and her allies continue their exploration through their modern world of magic and cults in the hopes that they can help Sage's friend.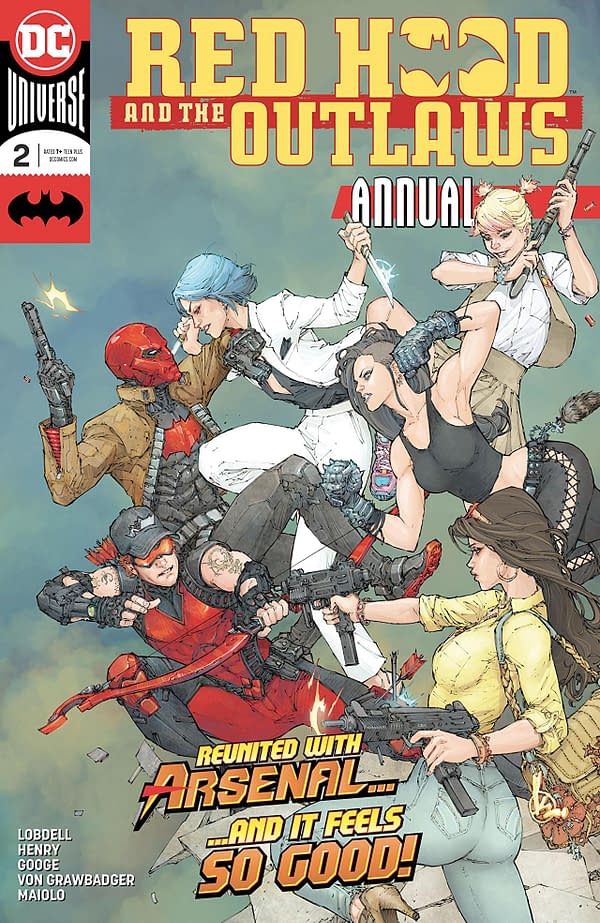 Red Hood and the Outlaws Annual #2
Red Hood and Arsenal reunite to go after a drug trade and ignore their own problems. Also, what happened to Bizarro and Artemis? Neil Googe and Clayton Henry join Scott Lobdell for this Red Hood and the Outlaws special.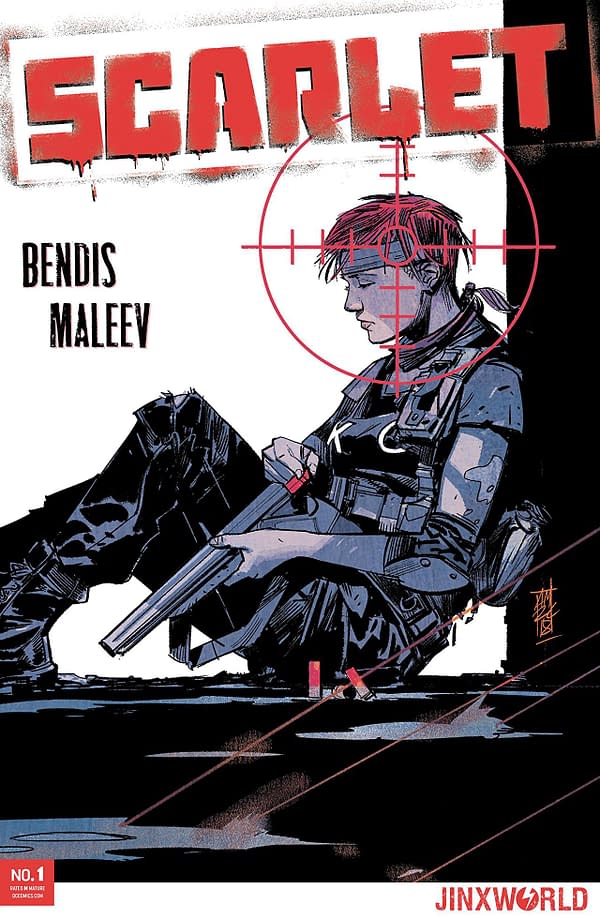 Scarlet #1
Brian Michael Bendis and Alex Maleev team up again for this Jinxworld title about a woman who was pushed beyond the pale by police corruption…and may start a new American Revolution!\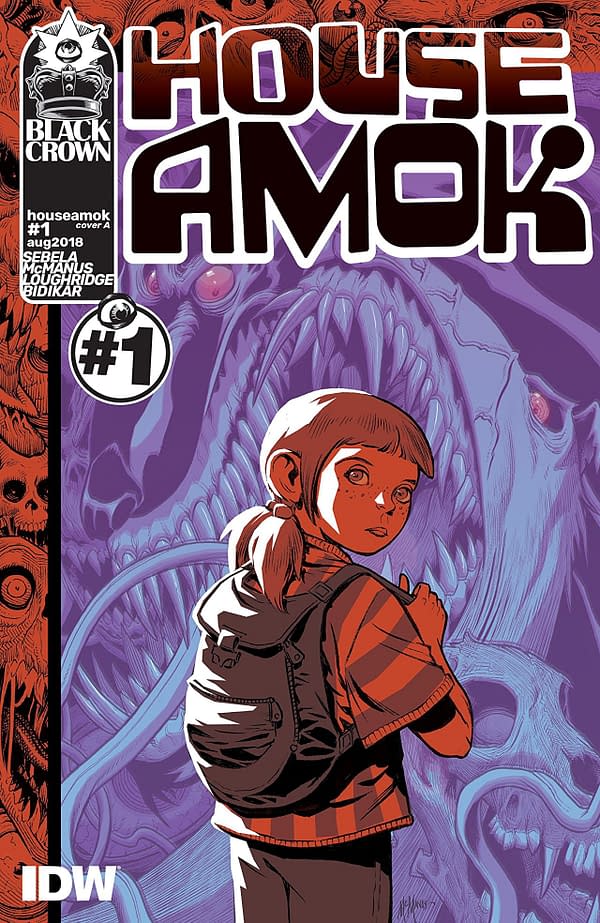 House Amok #1
Christopher Sebela and Shawn McManus bring you this Black Crown title, a family called the Sandifers locked in a world of conspiracy theories, bodily implants, and the Mendela Effect. Dylan Sandifer may be the only one who can save the family, and she's only 10 years old.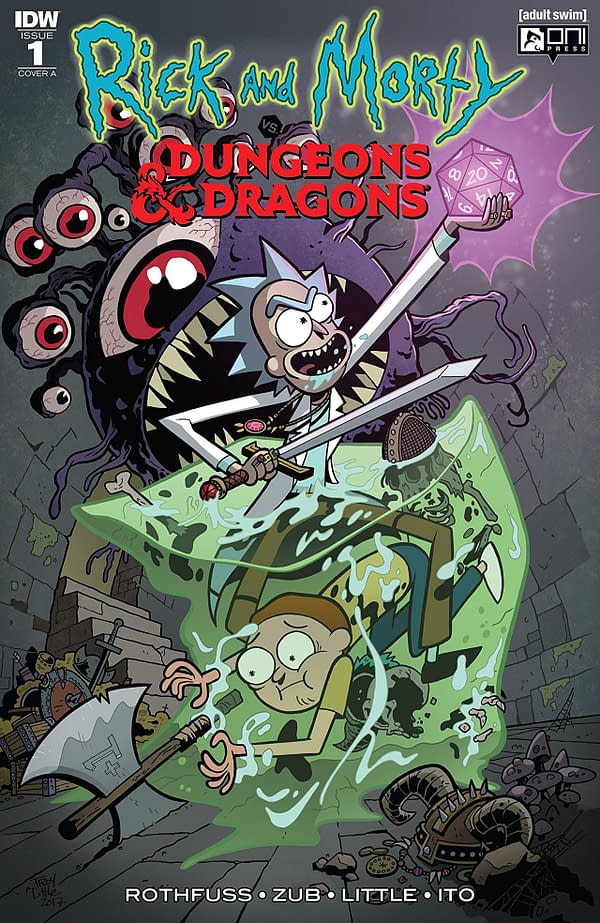 Rick and Morty vs Dungeons and Dragons #1
Rick and Morty decide to learn Dungeons and Dragons! But, things are never straightforward when Rick Sanchez is involved, and the two may die playing the game. Jim Zub, Patrick Rothfuss, and Troy Little bring you this new Rick and Morty adventure.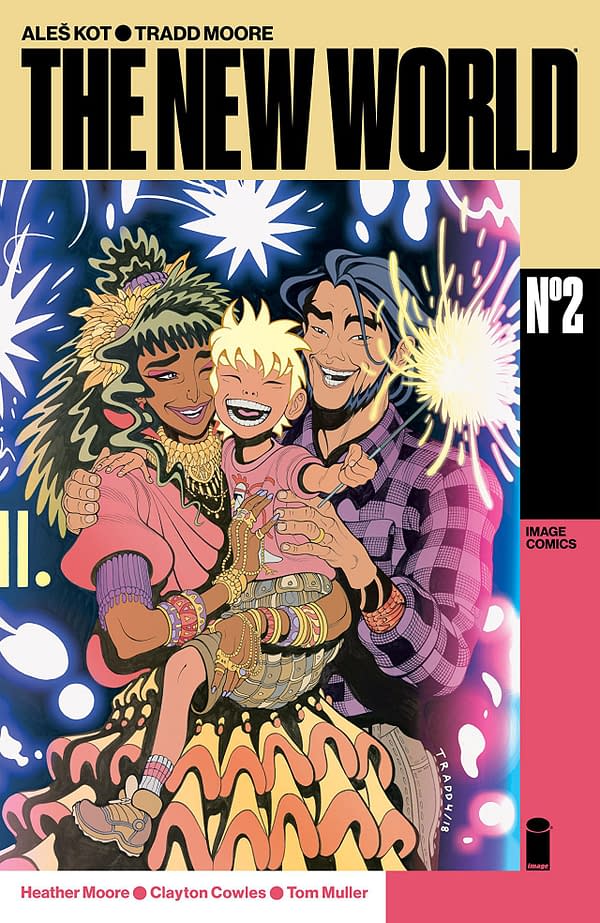 New World #2
Ales Kot, Tradd Moore, and Heather Moore's dystopian story of reality shows, law enforcement, and a destroyed United States continues with our hero hunting down the man she just hooked up with!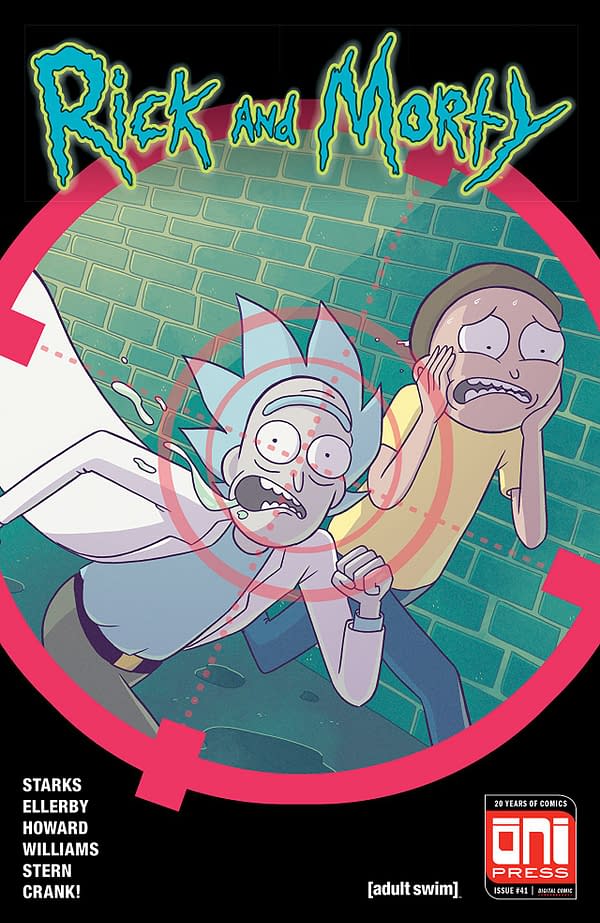 Rick and Morty #41
A team has been put together, and that team has only one goal: kill Rick Sanchez. Can Rick and Morty escape and outwit this crew of Rick-haters?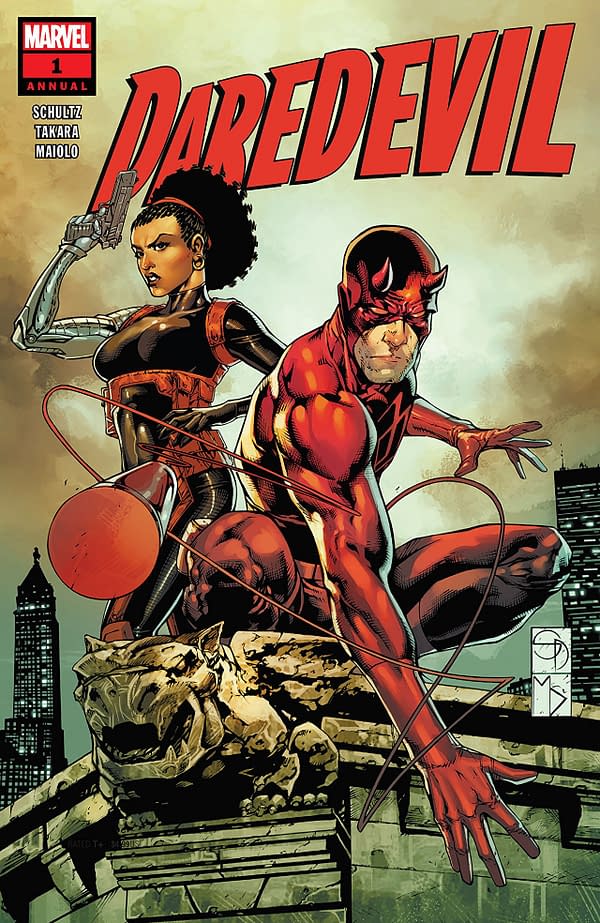 Daredevil Annual #1
Erika Schultz and Marcio Takara team up for a special Daredevil story that teams the Man Without Fear up with none other than the great Misty Knight. This tale goes back to the beginning, when Misty was still with the NYPD, and Daredevil was a fledgling superhero.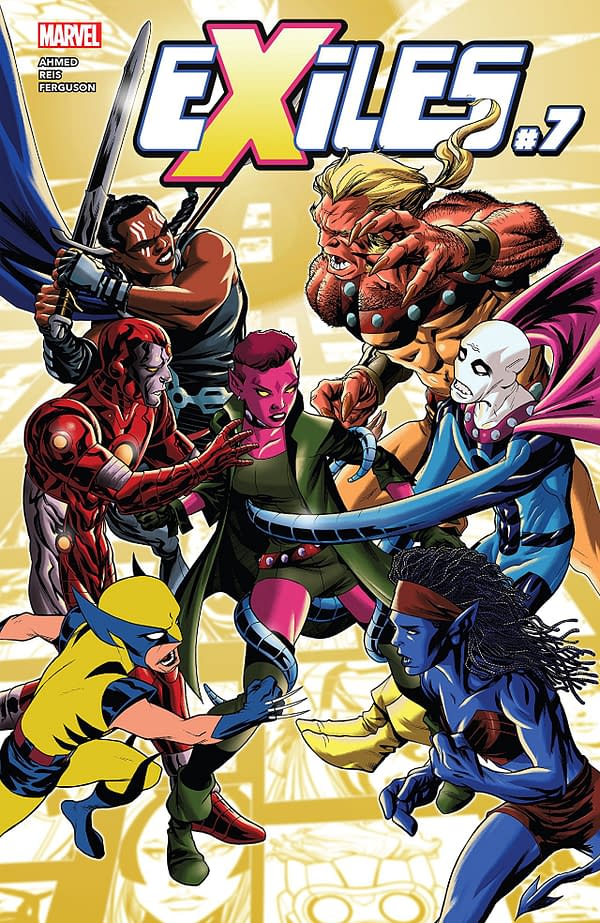 Exiles #7
The Exiles team up with the King, a man named T'Challa, in an Old Western adventure to bring down the Magnus Gang. Plus, Sabretooth, Morph, and Nocturne return!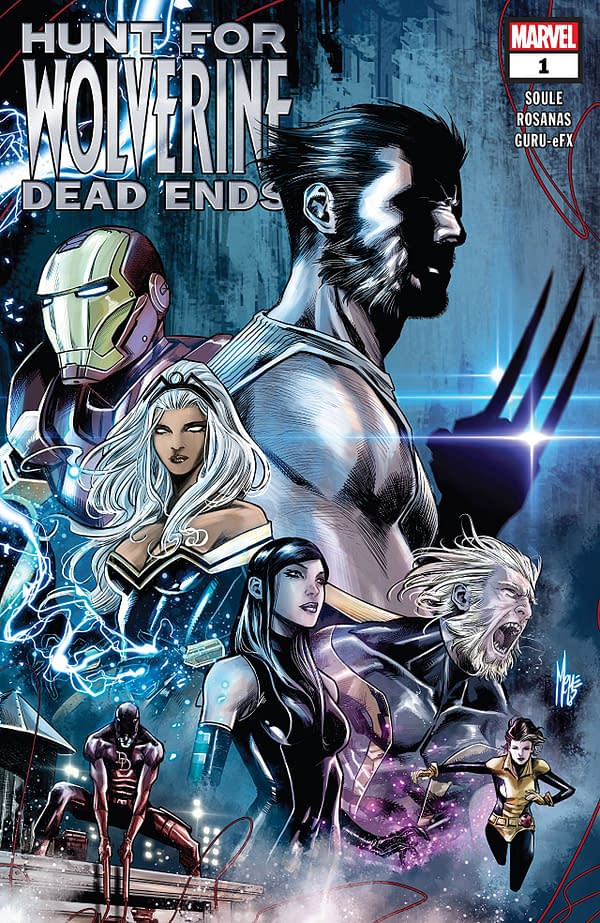 Hunt for Wolverine: Dead Ends #1
Kitty Pryde, Iron Man, Daredevil, and Sabretooth come together to share their leads on the whereabouts of Wolverine. What's the next step? Charles Soule and Ramon Rosanas tell the tale.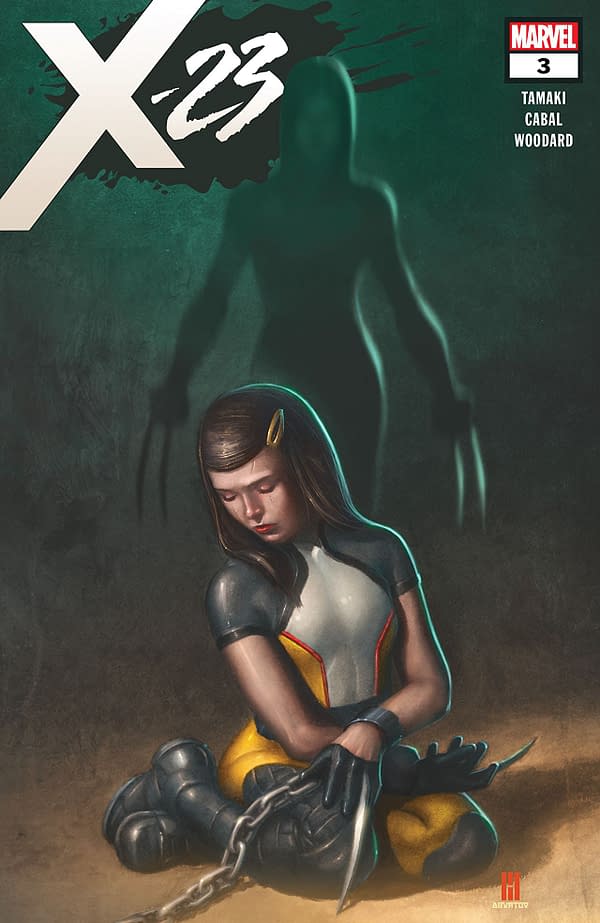 X-23 #3
The Stepford Cuckoos have kidnapped Gabby! That means they are the next targets of X-23. Laura will not let anything happen to her sister.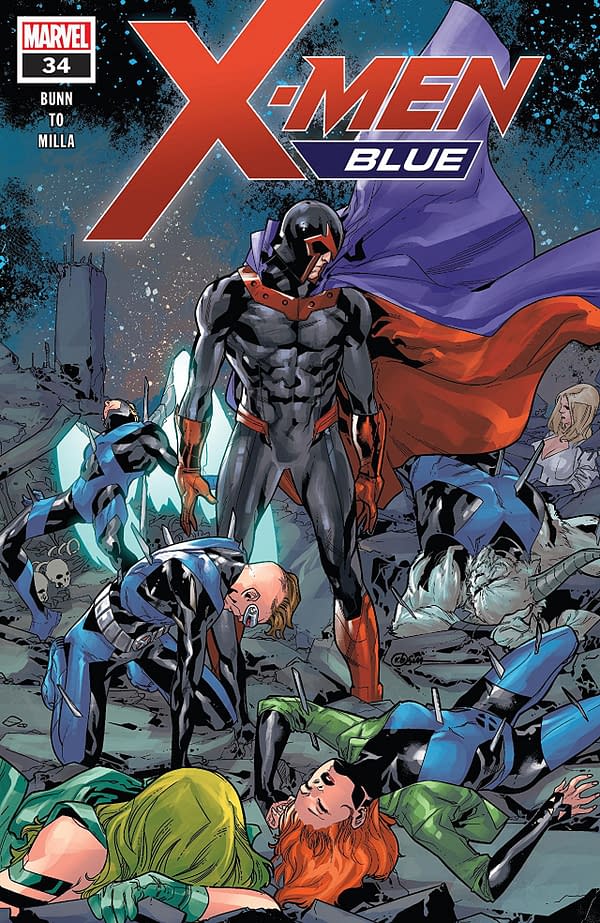 X-Men: Blue #34
Magneto teams up with the original X-Men of the future for the fate of the mutant race. Erik was just told that his old methods will stop mutant extinction. Will he return to them now?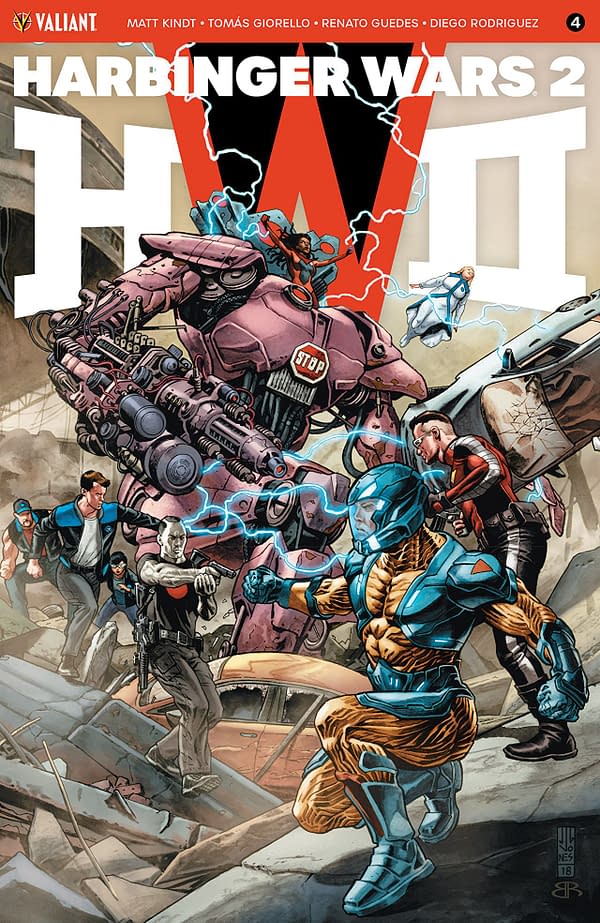 Harbinger Wars 2 #4
The final battle between Livewire and the Psiots and the forces that seek to control the begins. G.A.T.E and Omen converge on the Psiots. X-O Manowar, Bloodshot, Ninja-K, Faith, and more rejoin the fray.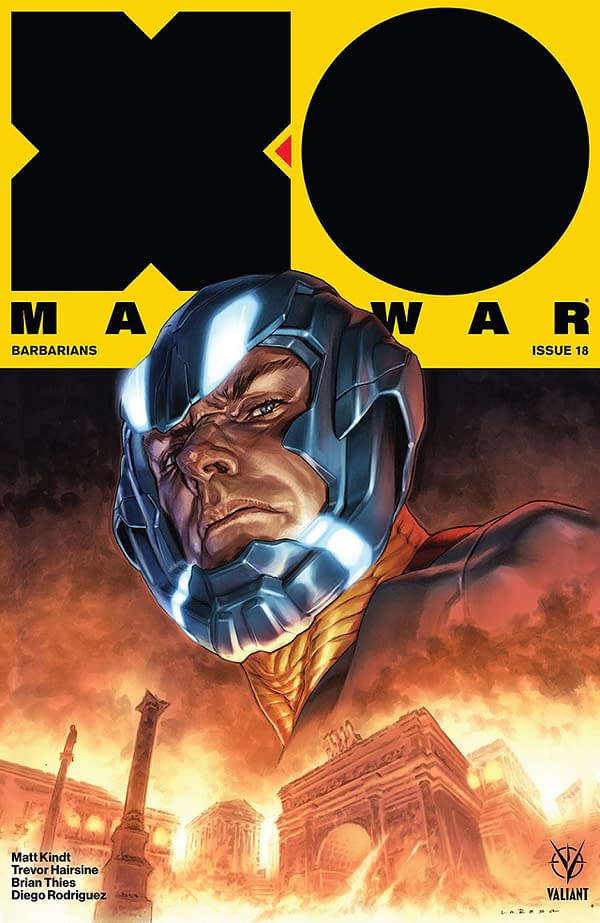 X-O Manowar #18
Aric and Sabbas have escaped the gladiators and must go on the run in their ongoing fight for freedom and rebellion against the Roman Empire!
That's it for another Comic for Your Pull Box list. Check out reviews for these titles this week as well as a bundle of catch-up reviews later today.