Could Sunstone Do For Graphic Novels What Fifty Shades Did For… Novels? So there's a comic book. It's freely available on the web. Sunstone, by husband-and-wife team Top Cow artist Stjepan Šejić and writer Linda Luksic Sejic known together as shiniez or separately as nebezial and sigeel. on DeviantArt where the comic has been debuted. Sunstone is described as an erotic romantic comedy, but it's specifically an exploration of the BDSM sexual relationship of two young women.
And it's been getting quite an audience. That might be as far as we can go with sample art. But the raves have been flooding in…
Read the first chapter, then promptly (And I apologize if this is frowned upon. I will gladly pay top dollar for what I did) downloaded chapters two and three. I cannot wait, no, this is far greater than the inability to wait. I am FIENDING for more. Please, make this something physical, something I can hold in my hands, satiating my need for physical possession. Please, I will give you my money. Now.

No, don't do that. No, do that, but keep making more. I must have more of this. Of this beautiful romance. It is so lovely, I simply… what am I doing?! I have two more chapters to read…
Dose anybody know where you can find this graphic novel because (*starting to excited) I would totally buy and devoured this GN book *UGH
Great article. Sunstone is such a great comic to read, I really hope they get a chance to make a physical copy. I would love to have it on my bookshelf
I'm going to be honest here. I've been reading this since day 1, and it actually disturbs me how mainstream this has become. I ran into a girl the other day who knew more about it than I did. Sunstone is becoming a fandom unto itself.

I don't like it.

This is just me, strictly personal. But when I get in on something from the ground floor, I get very protective of it, and don't like it when everyone else is seemingly in on what is 'mine.' I know that's irrational, and I should be happy for its success, but I can't help it, it makes me angry, like it somehow makes it less special. There was a great IdeaChannel on that a while back.
The book is to be published in print. But it isn't yet. In an extensive and rather gorgeously laid out interview, with Ron Martino, he asks;
"As far as the ongoing question of will people pay for the book even though they can get it for free?
From the comments above, very possibly…
---
---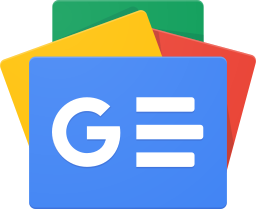 Stay up-to-date and support the site by following Bleeding Cool on Google News today!