Dan Slott Says Empyre Will Do Things to the Fantastic Four That Cannot Be Undone
From today's Marvel Comics, a house ad for the upcoming Empyre event with the Avengers and Fantastic Four, with some choice quotes from writers Dan Slott and Al Ewing, even as it is also used to sell copies of the Kree/Skrull War comics from decades past.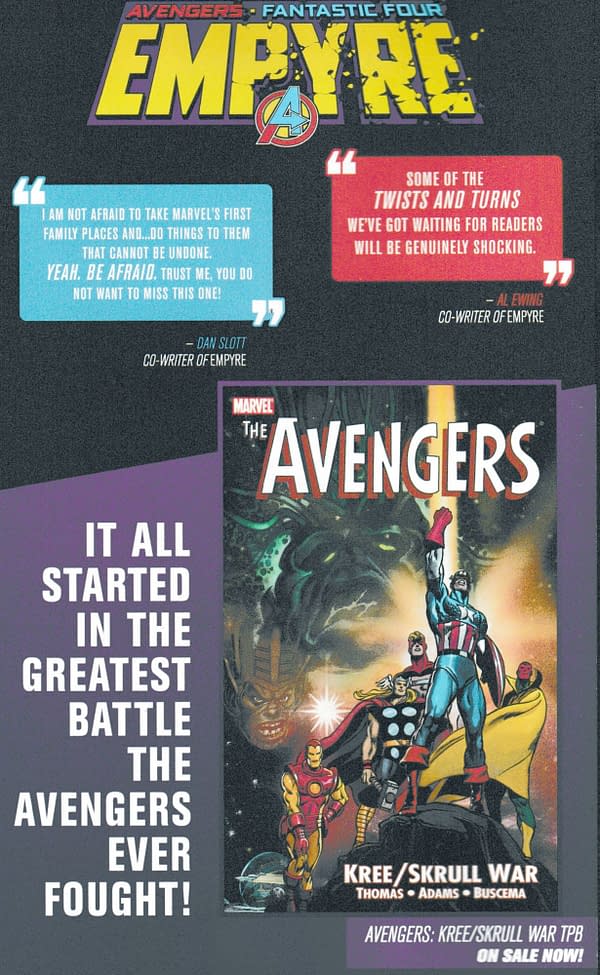 That Dan Slott will use Empyre to make changes to the Fantastic Four that cannot be undone…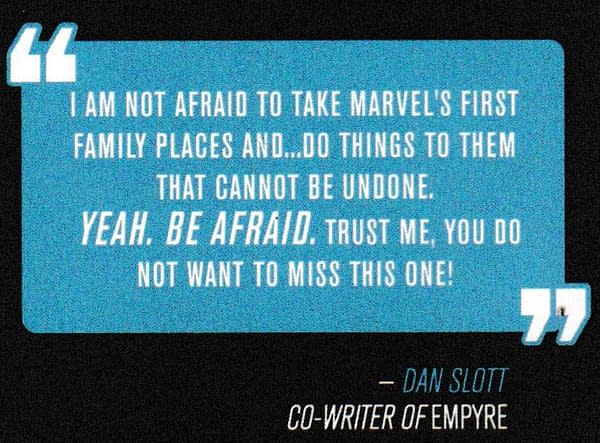 And Al Ewing is guaranteeing shocks. We are not told of what wattage though…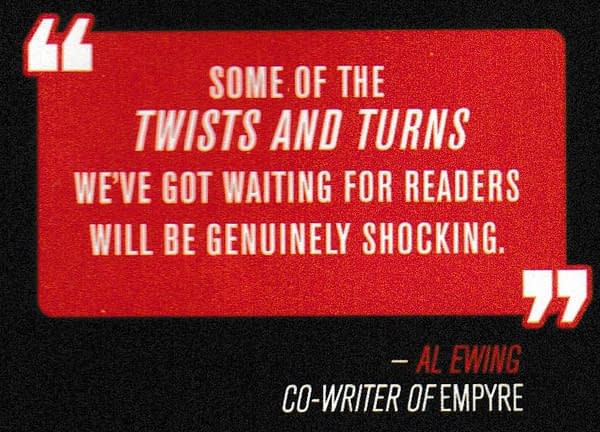 Let's hope that readers won't be inspired to put them on the pyre as a result…
You'll find the pullout in all Marvel Comics titles today… I bought mine from Piranha Comics in Kingston-Upon-Thames. Piranha Comics is a small south London comic store chain with a small south-east store in Kingston-Upon Thames's market centre, which runs Magic The Gathering nights on Fridays, and a larger south-west store in Bromley, which also runs Magic nights and has an extensive back issue collection and online store. If you are in the neighbourhood, check them out.