Dawn Of DC – Tom Taylor and Nicola Scott Launch Titans #1
DC Comics is bringing back Titans for a new comic book series in May, courtesy of Tom Taylor and Nicola Scott, for Dawn Of DC.
---
It's Titans Time as Tom Taylor tweets "The Justice League have disbanded. It is time for a new premier superhero team in @DCComics. Excited to announce I'm teaming up with my friend, and one of the greatest artists on the planet, @NicolaScottArt, on TITANS!" Susan Eisenberg replies "Tom! Massive congratulations to you & Nicola!! (But what's this about the Justice League disbanding?!)" Tom replies "Thanks, Susan! They're just taking some time. Wonder Woman has some big things coming up. Don't worry."And Tom Taylor also states "Absolutely! It follows on from what we've been building in Nightwing, and from the events of Dark Crisis, but it's definitely its own thing."
The Teen Titans first appeared from DC Comics in 1964 in The Brave and the Bold #54 with Kid Flash, Robin and Aqualad with Wonder Girl joining later. It was revived in the eighties as The New Teen Titans by Marv Wolfman and artist George Pérez. The existence of the Teen Titans was erased by DC's New 52 in 2011 but it has found ways ro return ever since, with the latest incarnation appearing in Nightwing #100. And with a 60th anniversary to come next year…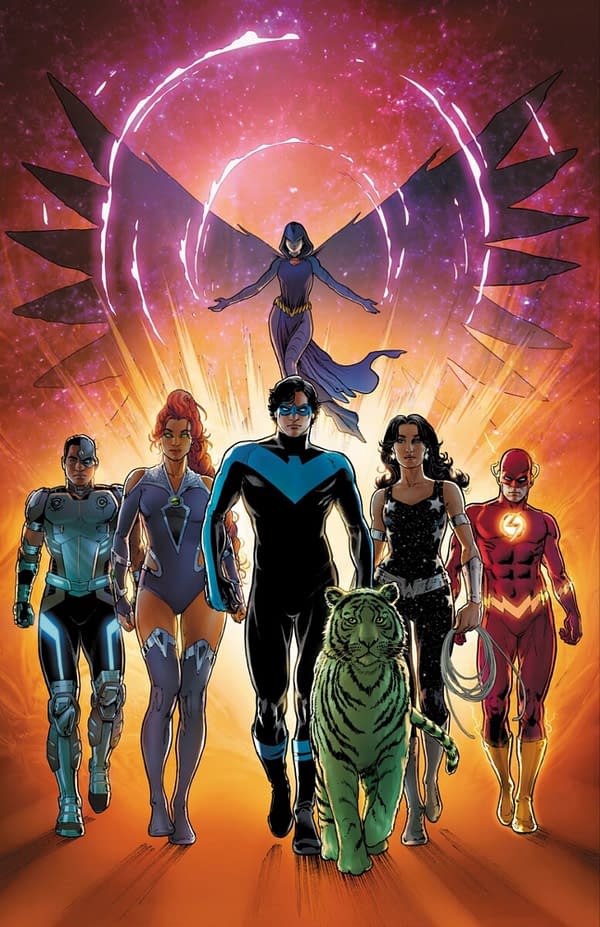 The Dark Crisis is over and the Justice League is no more. Now, a new team has to rise and protect the earth…TITANS! The time has come for the Teen Titans to grow up. Each member joined as a much younger hero certain that one day they'd be invited to join the Justice League. Now they're not just joining the League…they're replacing it! Are the no-longer-teen heroes ready for the big leagues? Danger lurks around every corner as Super Heroes and Super-Villains alike challenge the new team before they've even begun. Will the DCU ever be the same? Find out in this landmark first issue available on May 16!!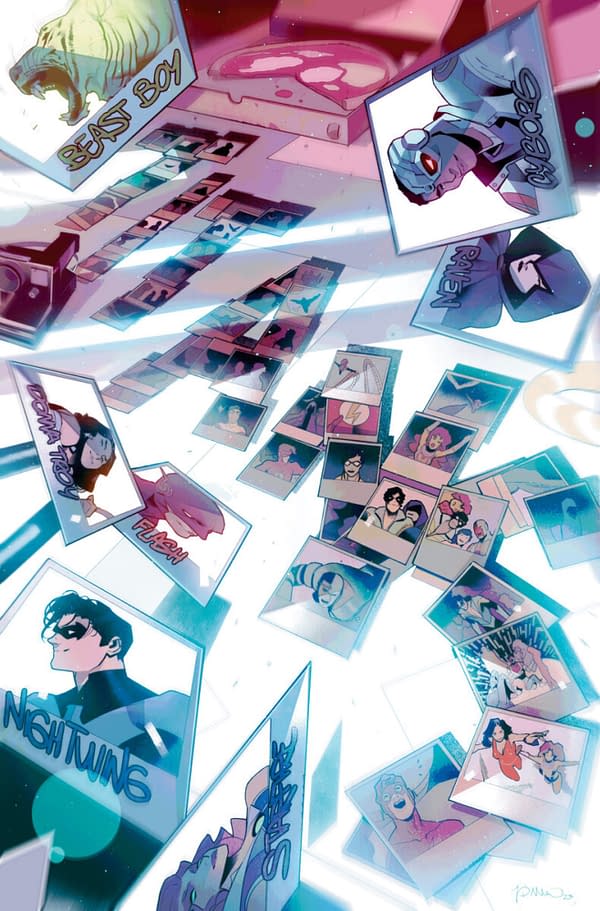 Say, have Knight Terrors faded away?