Days of Hate #4 Review: Beginning to Loose its Edge
Amanda and Arvid approach a meet up point with a third associate, and Freeman pays a visit to Xing's parents. Arvid wants to see his family again and seems ready to leave the mission. Freeman throws many additional veiled threats to Xing and her family.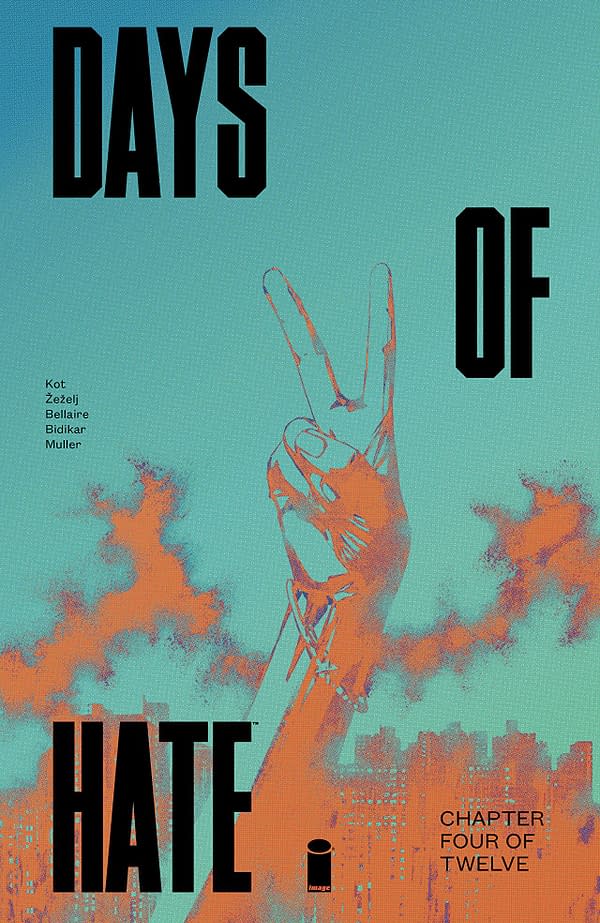 Days of Hate #4 continues this series' odd tendency to meander forward while maintaining the atmosphere that the world could all collapse around these characters in a split second.
Perhaps this is reality seeping into the way I read comics, but there is truly this apocalyptic air to Days of Hate perpetuated by the setting and, especially, the artwork.
Whether the comic's insistency on focusing on interpersonal relationships, especially the now-ended one between Xing and Amanda, is the best move will remain to be seen. The conceit, though it is buried by how slow Amanda and Arvid's plot is moving, is that Amanda and Arvid are on their way to do something significant. We aren't sure what it is or even the faintest idea of its scope, but that seems to be why we are following them.
The comic's allegorical edge has been dulled in the interim installments between #1 and now. Its sense of profundity may run dry before we get to the next big thing, and I could totally understand why someone would give up by this issue.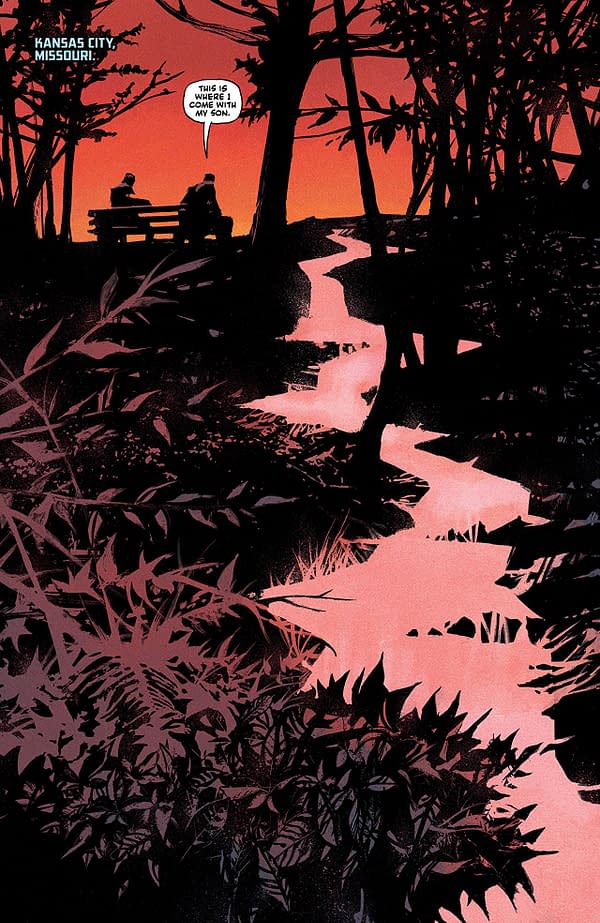 Danijel Zezelj's artwork remains consistently impressive, and much of this comic relies on the ability of he and Jordie Bellaire to convey the story. Almost the entire last quarter is completely without dialogue or narration, and the emotion and tone are conveyed expertly by the artistic team. The book continues to be visually stunning.
Days of Hate #4 is threatening to drain its good will and tension by losing its scope and allegorical drive on near-mundane interpersonal drama. I know a pseudo-fascist national security agent isn't exactly a mundane thing, but his threatening edge is being lost, even if this issue is primarily an intimidation tactic of his. In any case, I can still recommend this comic for the visuals and how well its story is told, but I wouldn't call it required reading. Hopefully this series will pick up soon.