DC Brings Back Kid Eternity For The New 52 – So What Will Get Canned? Wired reports that in July, DC Comics are launching a new 52 series, National Comics, a book that will switch the spotlight character every issue.
The first four will be Eternity, Madame X, Rose And Thorn, and Looker.
Jeff Lemire and Cully Hamner will create Eternity, which appears to be similar to Kid Eternity. They describe it;
This is the story of police coroner Christopher Freeman. After being given a second chance on life, he finds himself with the ability to resurrect the dead. Freeman uses his new ability to help those he resurrects to find their murderers and to gain closure, so they can continue to the other side.
I can't imagine Rose And Thorn being written by anyone other than Gail Simone. Until Batgirl, that was probably my favourite work of hers.
The other question, aside from how many new 52 books will launch in July, is how many will cancel.
After their eighth issues, six DC books came to an end. Mostly the lowest sellers, though Captain Atom survived where Hawk And Dove did not. Most observers predicted something similar to be announced on a semi-regular basis.
But I was told by internal DC sources that they are currently thinking about cancelling twelve titles. Not all at once, perhaps, but that's the figure I was given.
The twelve lowest selling titles that have not been cancelled are, in highest selling order, Batwing, Hawkman, Deathstroke, Frankenstein Agent Of Shade, DC Universe Presents, Fury Of Firestorm, Resurrection Man, I Vampire, Grifter, Blue Beetle, Voodoo and Captain Atom. DC Comics declined to comment on this.
As before, sales won't be the only factor, although it may be the largest. But National Comics seems a natural replacement for DC Universe Presents doesn't it? In the way that Men Of War was replaced by GI Combat? DCP is listed for July, but it's at the end of an arc… You don't suppose the changes could be happening in August do you? Or potentially this is to be considered like the Annuals, and isn't replacing anything at all…
---
---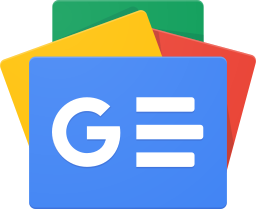 Stay up-to-date and support the site by following Bleeding Cool on Google News today!