DC Changes In Today's Comics – How Far Do They Go? Batman, Superman, Grayson And Green Lantern SPOILERS)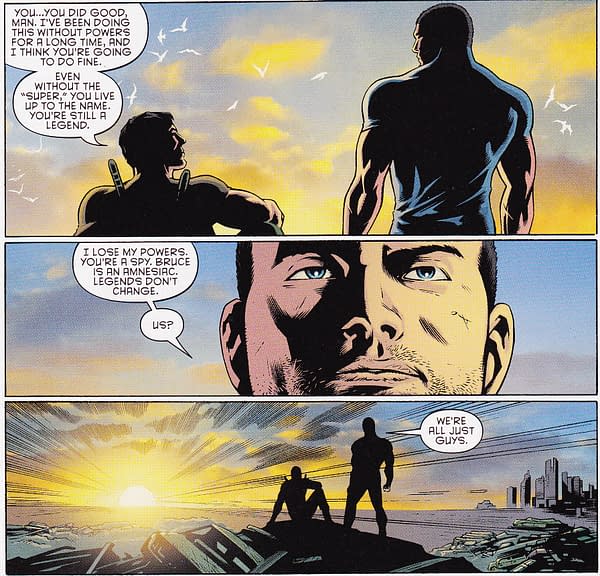 Clark Kent and Grayson there, in today's Grayson annual. Looking at the changes to the big superheroes of the day, emphasising the power of the brand, over who may be embodying the brand at the moment…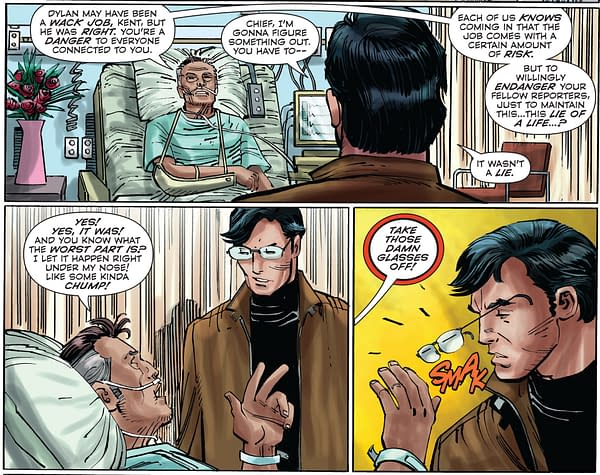 Over in Superman #44 we even see Superman getting fired from the Daily Planet, and for his erstwhile employer to engage in a little physical abuse. There's a lawsuit there, right?
But do the changes go further? In Justice League #44, we get a powered up Superman rather than a powered down one, doing a Bizarro/Sandman impersonation. And set, presumably, before the current Superman plotlines.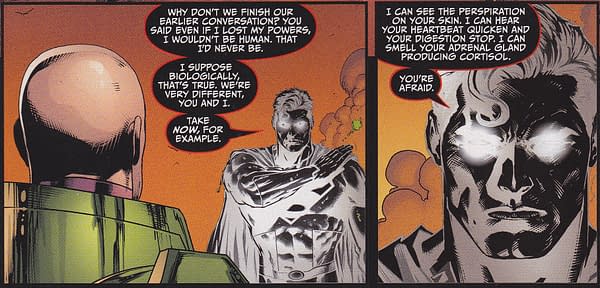 Which neatly ties into the current Superman comic book, as Kent addresses the world – and Lex Luthor again, all depowered.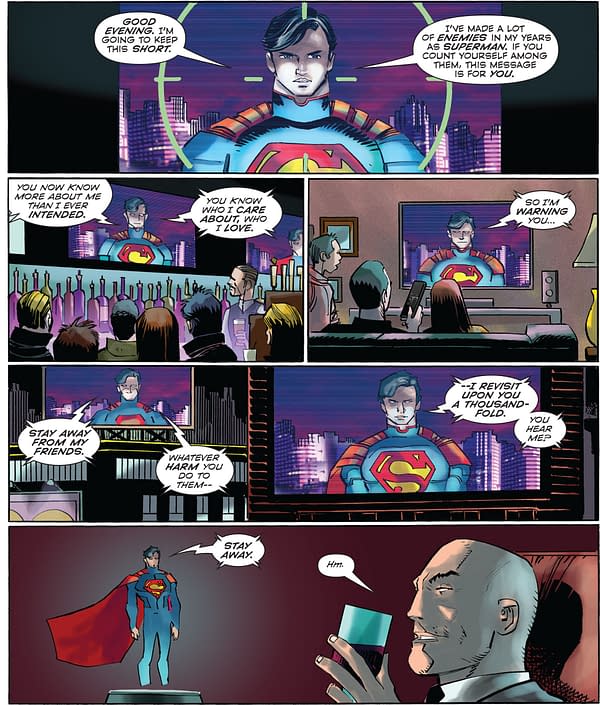 It always comes down to Lex. But Lois has seen the big change too.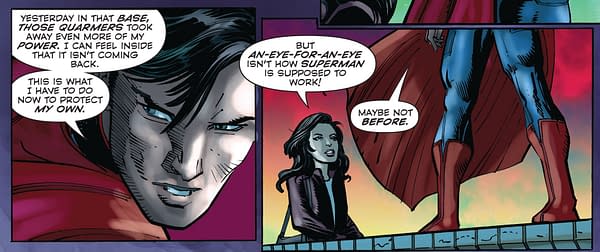 Any other changes? Well, Bruce Wayne may be an amnesiac now. But is he still true to himself?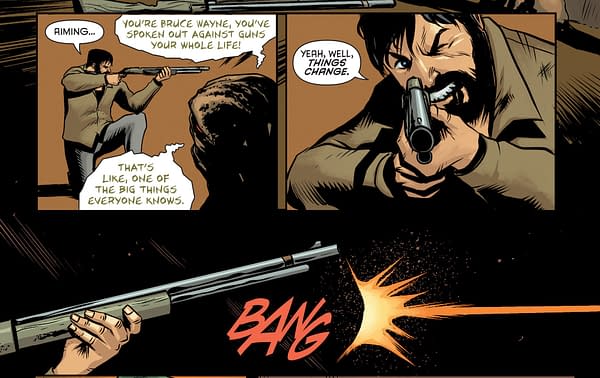 Possibly not when he's holding, and shooting,a gun. Everyone is different. And everyone is underlining how they are different. Even Green Lantern…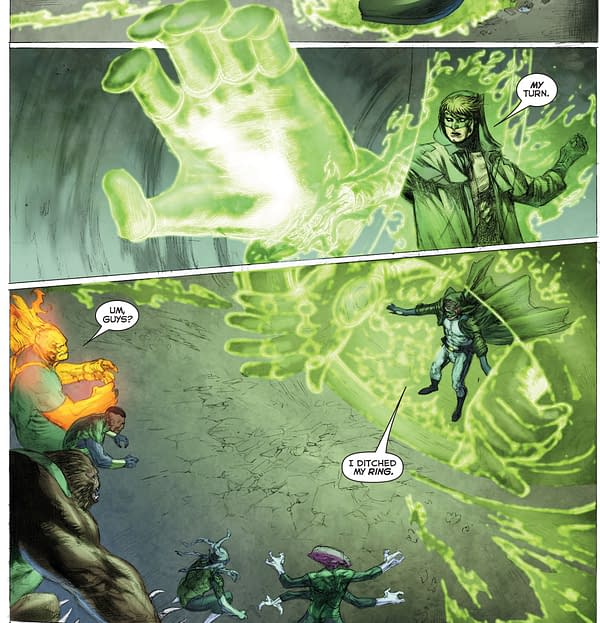 See? Different different different! Just not as different as Marvel… where they replaced Thor with Jane Foster in the role. As Clark said in that Grayson Annual...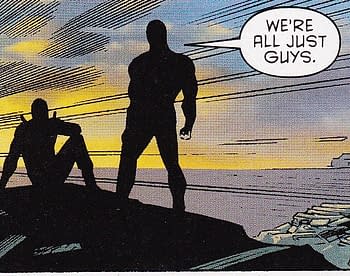 You said it, Clark, you said it.
Comics courtesy of Orbital Comics, London. Who will be hosting the 2015 Jonathan Cape/ Observer/ ComicaGraphic Short Story Prize exhibition, with a private view on October 15th, and an exhibition through till the end of the month.