UPDATE: Here's the art.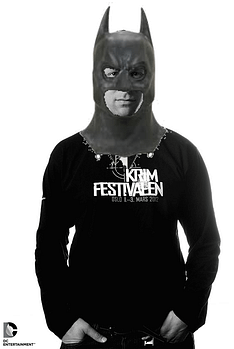 Animal Man ends in March… now Batman: The Dark Knight monthly series ends too.
You known how we said something big was coming in April. This is all very well timed for… that.
Batman: The Dark Knight writer Gregg Horwitz posted, in what now seems to be DC's official policy of announcing the end of comics by getting the writers to do it on their personal blogs;
Batman is forever, but sadly not all of his titles are. Batman: The Dark Knight will be ending with Issue 29. When I first signed on to do a single arc with David Finch, I never imagined I'd stay this long. Because of my work in novels and screenplays, I'm rarely sure what sorts of deadlines I'll be juggling at any time, so I usually commit to a single six-issue story at a time and write way out ahead of schedule. DC has been great and gracious about accommodating this, and because of their flexibility, I wound up writing on the title for two (really damn fun) years.
He thanks the cast and crew, shares some memories and promises storylines still to come;
Before we take our bow, we still have great stuff in store for you. The gifted Alberto Ponticelli will be bringing to life a two-parter that is very dear to my heart. And our Dark Knight finale issues will see my good buddy Van Sciver introducing a Man-Bat you've never seen before.

I have more coming up beyond the title as well. I'm honored to be contributing to the Detective #27 anniversary issue with a story drawn by Neal Adams, and I'm hoping we'll find more excuses for me to dive into Batcave beyond that. But for the moment, I want to dim the Bat-Signal and thank you all for supporting Batman: The Dark Knight. The ride would not have been possible without you.
So… what else is for the chopping block? And what will replace them?
Enjoyed this article? Share it!