Posted in: Comics | Tagged: buzzfeed, Comics, dc, dc comics, Diane Nelson, ethan van sciver, facebook, president, social media, twitter
---
"Mean Spirited" Tweets Against Company Policy – DC Comics' Social Media and Press Guidelines to Comic Creators
Yesterday, DC Comics creative freelancers received a mass e-mail covering their activities on social media.
While I understand that this kind of thing has been an increasing concern in recent years, I understand that this is happening right now as a result of the actions and internal company employee reactions and concerns reported by Bleeding Cool over artist Ethan Van Sciver's social media activity. Concern has been expressed from the top, from President Diane Nelson, down to fellow freelance creators.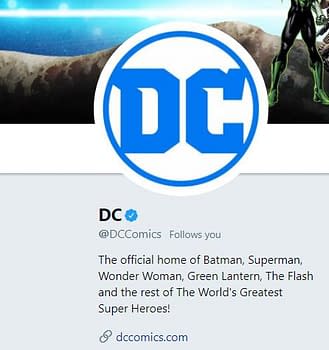 It is also timed to pre-empt an upcoming Buzzfeed article on the matter. And some of the language used appears to be a direct reaction to our earlier article. We also note the "don't talk to the press" aspect.
The e-mail reads as follows;
Dear DC Talent Community –

The comic book industry is a very special creative community dedicated to telling epic and legendary stories of action, heroism and intrigue with a rich and diverse portfolio of characters. Both DC's employees, as well as its extended family of freelance talent, contribute to our success and are direct reflections of our company, characters and comics.

As such, DC expects that its employees and freelance talent community maintain a high level of professionalism as well as reasonable and respectful behavior when engaging in online activities. Comments that may be considered defamatory, libelous, discriminatory, harassing, hateful, or that incite violence are unacceptable and may result in civil or criminal action.

In addition, comments that may be considered insulting, cruel, rude, crass and mean spirited are against company policy and guidelines. We ask, and expect, that you will help to create an online environment that is inclusive, supportive and safe.

Below you will find the most current version of the company's social media guidelines. If you have any questions, please contact DC Talent Relations department so that we can be of assistance.

DC Entertainment Social Media Guidelines for Talent

This policy has been developed to empower DC Talent to participate in social media activities, represent their creative endeavors well and share their passion for DC's characters, stories and brands. We recognize the vital importance of online social communities and this policy reflects our commitment to the best possible use of social media. Below are DC's recommended guidelines when partaking in social media.

Stay positive when you post and we also recommend that you avoid negative comments in this very public forum.

You may want to refrain from engaging with individuals who may be speaking negatively about you, other talent, DC, our fans and the comics industry as this is a no-win situation.

If there has been a personal threat to you or those around you then in addition to alerting DC, please involve the proper law enforcement authorities.

Use good judgment when posting, reposting and liking comments, photos and videos as these may have unintended consequences.

Talent should take special care when using social media to ensure that comments and postings made by you are not associated with DC.

Under all circumstances, please indicate that you do work for DC, but that your comments are your own and do not reflect those of the company.

The internet is permanent regardless of "privacy settings" or other limits you may try to place on your posting. Think before you post, comment, retweet or like something.

Do not reveal plot points, storylines or launch timing — including photos or video of in-progress assets, artwork, story outlines, scripts, panels, announcement details, etc. without coordinating with DC Publicity. Members of the press may follow you on social media, and your posts can — and probably will — become news.

Don't break news on social media. If you have any questions on what you can or can't post on any platform, DC Publicity or Talent Relations departments are available to assist.

If you'd like to share DC news on your social pages, we recommend sharing news from DCComics.com, DCE-sanctioned social media pages and other news widely reported on credible news outlets.

If you are contacted by members of the press or asked to participate in an interview about your work for DC, please coordinate this with the DC Publicity department so that news can be rolled out in an orchestrated fashion and elevated on DC digital and social channels as well.

And finally, we recognize that there can be a dark side to social media and to that end if you feel that you are being harassed or bullied through social media channels because of your work for DC or your association with us, please feel free to contact the DC Talent Relations department so that we can be of assistance.
I also expect that Bleeding Cool may not fall under the "credible news outlets" definition. Especially since we are sharing these guidelines.
I'd be very interested to hear DC freelancers' reaction to these guidelines – though based on the above, you may need to keep them anonymous. I promise not to use what anyone tells us without their explicit permission, and to never reveal a source.
---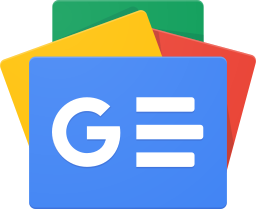 Stay up-to-date and support the site by following Bleeding Cool on Google News today!