DC Comics Makes David Talaski's Nightwing Available To All
Sometimes a variant cover comes along that retailers get mad about, because it is tied to some kind of tiered or limited variant ordering scheme, and they reckon the demand for that specific cover may make them unable to please their customers. And sometimes the publisher listens. Happened with Seinfeld and now has happened with Nightwing.
Due to retailer and fan demand, the Nightwing #92 variant cover by David Talaski, originally solicited as a 1:25 incentive cover, will now be open to order. So retailers won't have to order 25 copies or a less-in-demand cover to just get one. While a version without the title, issue number and other trade dress will still be offered as a 1:25 incentive variant. The FOC will be Sunday, the 24th of April, and the comic will go on sale on the 17th of May. Here are the solicits for both listings.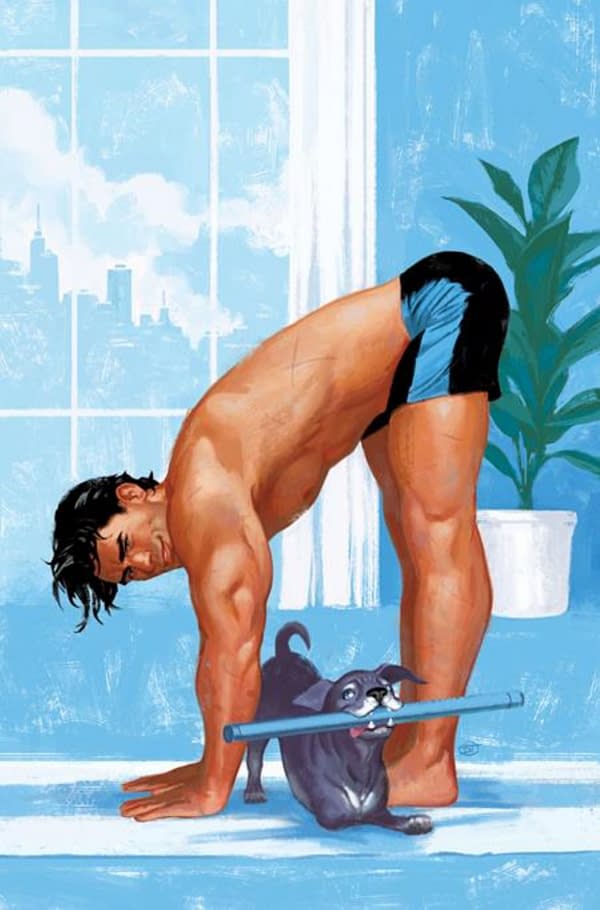 NIGHTWING #92 CVR E DAVID TALASKI CARD STOCK VAR
(W) Tom Taylor (A) Bruno Redondo (CA) David Talaski
Blüdhaven mayor Melinda Zucco is in trouble—pretending to work for Blockbuster while secretly trying to take him and his gang of criminals down, while also working alongside Dick Grayson to uplift the city. But as his half sister sharing the last name of the man who killed his parents, it's…a lot to juggle, and enough for one to accidentally let slip a secret or two in the wrong company if she's not careful… Meanwhile, Nightwing and Oracle cuddle up and decide to finally define their relationship.
Retail: $4.99 FOC Date: 4/24/2022 In-Store Date: 5/17/2022
NIGHTWING #92 CVR D INC 1:25 DAVID TALASKI VIRGIN CARD STOCK VAR
(W) Tom Taylor (A) Bruno Redondo (CA) David Talaski
Blüdhaven mayor Melinda Zucco is in trouble—pretending to work for Blockbuster while secretly trying to take him and his gang of criminals down, while also working alongside Dick Grayson to uplift the city. But as his half sister sharing the last name of the man who killed his parents, it's…a lot to juggle, and enough for one to accidentally let slip a secret or two in the wrong company if she's not careful… Meanwhile, Nightwing and Oracle cuddle up and decide to finally define their relationship.
Retail: $4.99 FOC Date: 4/24/2022 In-Store Date: 5/17/2022