DC Comics Decisions Spark Retailer Concern Over Coronavirus Plans
While a number of comic book publishers have announced they are suspending or restricting publication, physically and digitally, DC Comics announced last night that they are going to use multiple distribution options to get their comic books out in the world. physically and digitally. Which means a new printer, new distributors, venues that are still open and ComiXology/Kindle. Retail venues could include comic stores that are not yet shut down, bookstores, or mass-market stores more widely open for essential items. There has been a lot of concern about these plans, raised by the more outspoken comic book retailers.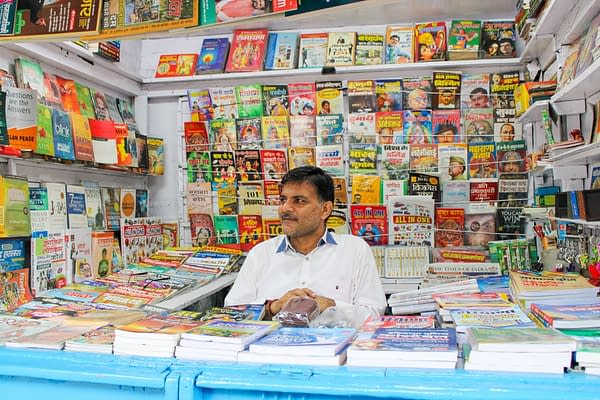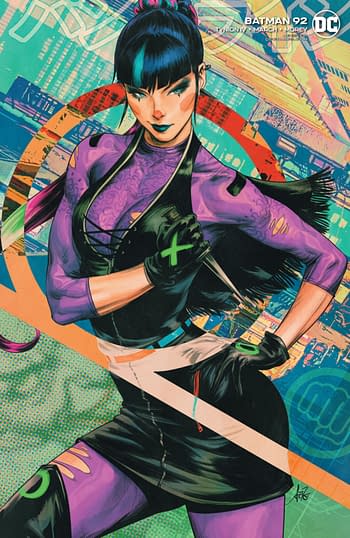 Which does raise the fear that the obsession of certain comic book fans may lead them to travel from one shut down state to another state in search of a comic book, or from one sold-out store to another, potentially spreading the coronavirus as they go. In a world in which travel is being discouraged as much as possible, this would seem to be an anathema to that. Especially in a week when DC Comics is planned to be publishing Batman #92, featuring Punchline on her first covers.
There are other concerns about the effect this may have on the existing direct market. Cliff Biggers of Dr No's in Marietta, Georgia, writes, "So every major publisher of comics who has revealed their digital comics plan during the COVID shutdown has presented a united front to support brick-and-mortar comic shops and NOT try to move our print clientele to digital comics… except for DC. And now they have also issued a vague, unclear statement that they are looking at alternative methods of getting books to readers in areas where selling is allowed–but they DON'T specify that they're talking comic shops only."
Brian Hibbs of Comix Experience, San Francisco, California states "DC's announcement is disgraceful: by separating stores into have and have-nots they are going to hasten many stores' demise, and they are encouraging retailers to violate stay-at-home orders and risk their health for corporate profits. Further, not in the announcement, but buried in comments in the retailer threads (how disgusting, how cowardly!), they are not going to halt digital release of new books. This is a dire mistake, and even a tiny amount of cross-channel conversion will put the majority of retailers in enormous economic peril, when coupled with the above. I have never been more been more emphatically disheartened and disappointed by a so-called "partner".
Jesse James Criscione of Jesse James Comics wrote "Well, it was the ONE company I was glad to part ways with…..They are not a team player and continue to prove that point….. LCS Remember this day."
John Tinkness of Another Dimension Comics in Calgary, Alberta said "Many retailers are already in enormous economic peril due to the current shutdowns. ANY move DC or any other publisher makes against the best interests of the Direct Market could be fatal for the entire market."
Randy Myers of Collectors Corner, in Baltimore, Maryland added "Agreed, never thought that DC would make a decision less helpful in a crisis than Marvel to the survival of the Direct Market but here we are."
William Schanes former VP of Diamond called it a "Disastrous statement… no details, just fuels speculation"
Don Alsafi of G-Mart Comics in Chicago, Illinois posted "DC has just revealed themselves to be the enemy of the Direct Market. And releasing digital is nothing less than *training* comics readers to not buy from their LCS. It's the most shockingly stupid, absolutely destructive thing a major publisher could do."
Lawrence Docherty of Larry's Comics in Chelmsford, Massachussetts states "DC hasn't really told us their plan. They plan on alt distributing comics at some date. Every DC Comic that goes in sale digitally is sub only at my shop forever. I don't boycott, I'll get customers anything that they want. Yes even if it's Batman. If I was DC I'd make Batman #92 digital only this Wednesday. There's NO better book in the market to find digital ceiling with. Of course, there's no better book to betray the direct market and ComicsPro with. Let's not forget, on the forums we've been booted from we were told a crackerjack team of ComicsPro members were working behind the scenes with DC for a Solution for retailers. They own this."
So it looks at least if there is a lot of blame to go around. Possibly not the punchline that DC Comics were anticipating.