Posted in: Comics | Tagged: Comics, dc, issue zero, phantom stranger, september, talon, team seven, zero month
---
DC Confirms Zero Issues For September, Launches Talon, Amethyst, Team Seven And Phantom Stranger Series (UPDATEx2) Back in April Bleeding Cool first told you that DC Comics would run Zero issues of their New 52 comics in September, telling origin and early stories of the characters. We then followed it up with details such as the Zero issues raising issues that would affect the next issues of all the titles, with further confirmation, and creative details such as Scott Lobdell writing Superman, Scott Kolins drawing Legion Of Superheroes, Dan DiDio and Brent Anderson creating Phantom Stranger and more, over the last few weeks.
Today, DC Comics gave the news to the Associated Press.
"We started at different points for the different series," DiDio said, adding that having every title go to zero with stand-alone stories helps readers, established and new, "find a level playing field and creates another jumping on point."

"We underestimated the hunger and appetite that readers would have for this backstory when we launched," he said. "The readership has been very intrigued in finding out the backstory in the five years since the emergence of the Justice League."
And we get details on the four new books… but aside from the cancellation of Justice League International, we don't know which three books have been cancelled. Though we could probably guess. The new books are Talon, spinning out of the Night Of The Owls crossover and written co-plotted by Scott Snyder and written by James Tynion and drawn by Guillem March. Sword And Sorcery starring eighties classic Amethyst Princess Of Gemworld. The already-teased-by-a-number-of-books revival of the Wildstorm Team Seven, designed to fight Superman, with "Steve Trevor, Dinah Lance, Amanda Waller, John Lynch, Cole Cash, Alex Fairchild and Wade Wilson." (I think they mean Slade Wilson there, it's doubtful Deadpool has joined the New DCU). And the final new book The Phantom Stranger, which Bleeding Cool revealed is by Dan DiDio and Brent Anderson, with a transformed Judas Iscariot dealing with Pandora and The Spectre, and the origins of the New 52 reality…
UPDATE: Looks like DC are rolling this out across favoured outlets. io9 reports Christy Marx and Aaron Loprestio creating the Amethyst strip on Sword And Sorcery where it will join Beowulf by Tony Bedard and Jesus Saiz.
UPDATE: James Tynion will be writing Talon, Scott Snyder is plot assisting… and Guillem March is drawing.

So… is this finally the end of Captain Atom? Blue Beetle? Grifter? Voodoo?
UPDATE: Also, is this a distraction from April market numbers coming out today?
There is, however, no sign of a Jeff Lemire The Robins series that we'd heard about, nor a Katana series. And definitely no Justice League Of America…
---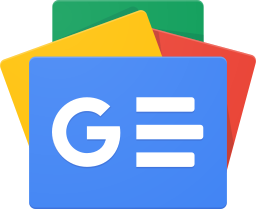 Stay up-to-date and support the site by following Bleeding Cool on Google News today!