This is what comic book retailers attending a Diamond Comic Distributor meeting have been handed, purely for showing up. They will also get other goodies sent to their store for their participation, but look for a few of these to be marked up. shipped out or given as very generous gifts, given their relative rarity, to their most valued customers. If you have to ask, you might not be one. Ever thought of tipping the staff after buying your comic books every week?
There's an advance copy of Gerry Duggan and John McCrea's Dead Rabbit Eyes that we talked about earlier, some exclusive Rick & Morty stuff from Oni, a look at Dark Horse's comics and a blind bag Batman from DC… and this is just what they put on the seats, let alone what they'll have to line up for later…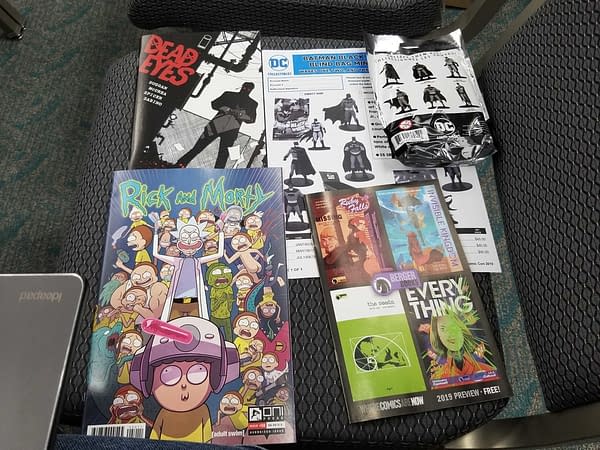 Follow along with the Diamond Retailer Lunch with this handy tag…
Enjoyed this article? Share it!