Deep Roots #2 Review: A Mysterious and Compelling Eco-Narrative
The two women who were dropped into the other world find the wandering farmer whom has been walking this realm for centuries. They help him understand what has happened to him. One of the women sees visions of this realm's warrior knight. Back in London, the buildings are beginning to rapidly rot, and the powers that be must find a response to save lives and the city.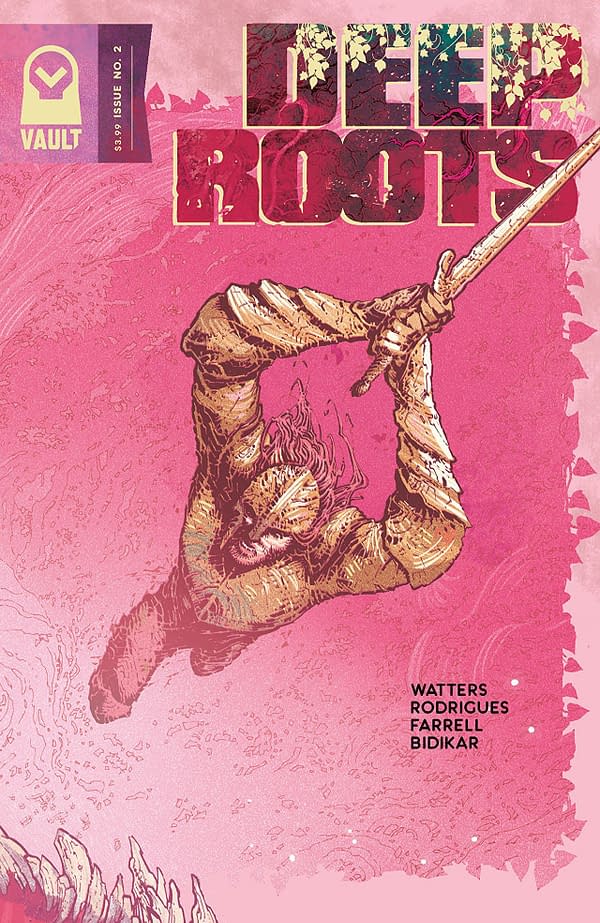 Deep Roots #2 continues its bizarre narrative primarily in the other world. It's vague and hard to follow, but its characters are interesting and strong. The broad strokes of the story are clear; there is another world dominated by intelligent plant life which our waste is destroying. That other world is invading and fighting back.
The rules and specifics of this other world are where things get esoteric. It's hard to know what exactly is being conveyed in this other world. That's not entirely bad, as the book does give you something to follow. That said, we are expected to be attached to these two leads already despite the first issue barely establishing any characters and instead cycling through a few characters it kills off before arriving at these true leads.
I'm sounding a bit harder on this comic than I intend. I genuinely enjoyed Deep Roots #2 and all its bizarre and vague wonderfulness. Plus, it importantly gives the reader some grounded details and characters to attach themselves upon.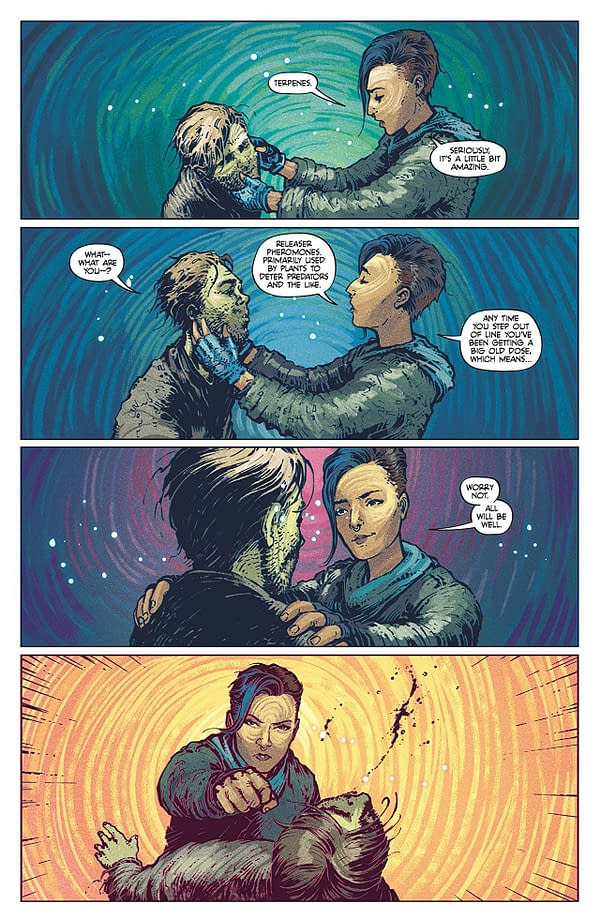 The artwork of Val Rodrigues and Triona Farrell is very strong, giving this universe its own distinct style with gritty detailing and strange textures. The other world has a unique and appealing visual identity entirely its own. The color work is sickly and unnerving, showing how alien the other world is to our own. This is a gorgeous comic book.
Deep Roots #2 is a strong follow-up to the opening of this Vault Comics series. We have main characters to follow, enticing artwork to study, and a strange yet intriguing plot to engage with. This one gets a recommendation. Check it out.
---
---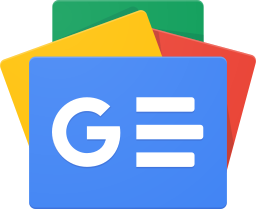 Stay up-to-date and support the site by following Bleeding Cool on Google News today!