Dieselfunk Dispatch: Graphic Novels, Release Schedules, and Ramen Noodles
Creator Tim Fielder has been chronicling the self-publishing of his original comic, Matty's Rocket. Read previous columns here.
[Note from Jude Terror: Starting with this week's column, Tim Fielder has joined Bleeding Cool as a regular contributor! I'm posting this final Dispatch (under his name), and then Tim will be taking over posting next week. Yay! Now over to Tim…]
---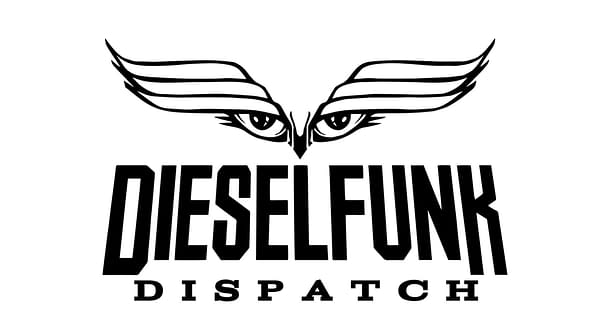 Greetings, Dieselfunkateers! I wanted to take this Dieselfunk Dispatch to clarify a bit more about how art and stories are produced within the context of comics and graphic novels. I can't count the number of times I've had an artist or writer or artist/writer come up to me and ask how the work is done. As to technique, this process can be boiled down to how the pacing and timing between frame-based images convey a narrative. Whoosh, what the hell does that mean? Quick answer: get Scott McCloud's Understanding Comics. It's the Bible on that subject. Or, if you can't afford it right now, just go to YouTube.
Ultimately, your process depends on the varying circumstances. This depends on budget, publishing mode, and creative team. Any mainstream monthly book will largely be done by a team of creatives (penciller, inker, writer, letterer, etc.). The budget will then correspond in size to the solvency of the publisher. If the team works with a publisher that's monetized then the speed and release schedule is faster. If the publisher isn't that monetized, then it's slower. If one is an independent, like myself, then the paradigm is different.
I have chosen to do graphic novels because a monthly schedule for my work is INSANE. An unfortunate trait is that the work can be difficult to maintain quality. What makes sense for me is to produce a longer story over a longer period that can have SUPREME QUALITY.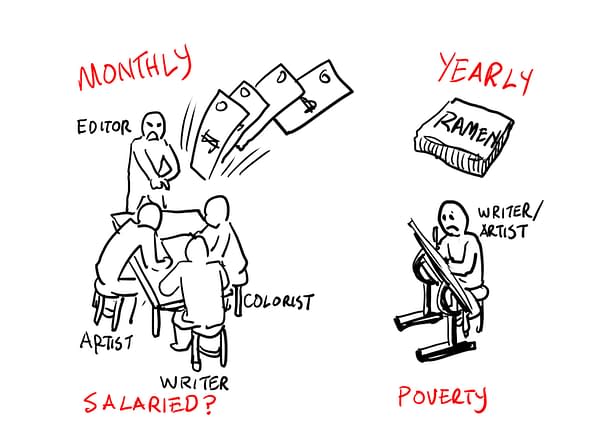 Challenge: who do I set as a standard for my work? Visually: the Franco Belgians. Narratively: Alan Moore. Sequentially: Otomo.
Ambition: 1000! :-)
---
Tim Fielder is the Publisher and Creator of Dieselfunk Studios' Matty's Rocket Book One. Dieselfunk works to be completely self-sufficient while sharing war stores with fellow POD Publisher 133art.