Dieselfunk Dispatch: Shawn Martinbrough Talks Thief of Thieves and Society of Illustrators

Greetings, Dieselfunkateers! We are back with The Dieselfunk Dispatch. Today's interview features the one and only Shawn Martinbrough.

This industry vet has produced over the years for many mainstream comic companies, working with such iconic characters such as Batman, Luke Cage, Hellboy, and Black Panther. At the moment Shawn is doing art chores for Valiant's Shadowman and of course, Skybound's Thief of Thieves. Not to be labeled as lazy, he has also found the time to do instruction work for the prestigious Lucas Museum of Narrative Art. Shawn was gracious enough to stop for a moment from his busy schedule to answer a few questions.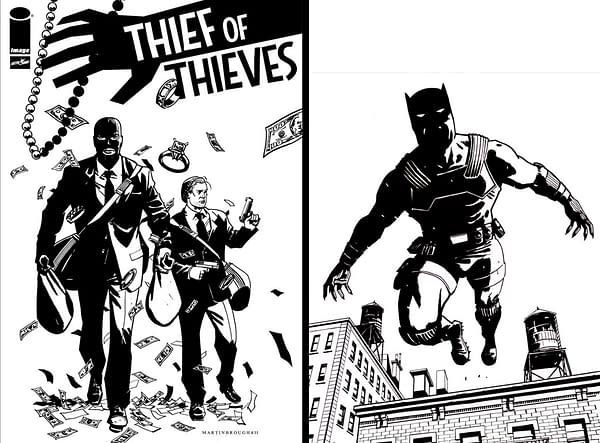 DD: How did you career begin in the industry, and what are the biggest benchmark moments?
SM: Back in 1992, I met a Marvel editor named Marcus McLaurin at the New York Comic Con. I showed him my portfolio; Marcus gave me his card and said to give him a call. The following week we met at the Marvel offices, and Marcus gave me my first professional job: a fully painted illustration for the Hellraiser line of books he was editing.
Over the course of my career in the comics industry I've worked for Marvel, DC Comics, Vertigo, Darkhorse, Skybound/Image, and Valiant. Some of my career highlights have been working with writer Christopher Priest on Batman: The Hill, Greg Rucka on Detective Comics, Geoff Johns on The Morlocks, Mike Benson and Adam Glass on Luke Cage Noir, Brian Wood on DMZ, David Liss on Black Panther: Man without Fear, Chris Roberson and Mike Mignola on Hellboy and the BPRD: Secret Nature and of course, currently Robert Kirkman, Nick Spencer, James Asmus, Andy Diggle, and now, Brett Lewis on Thief of Thieves.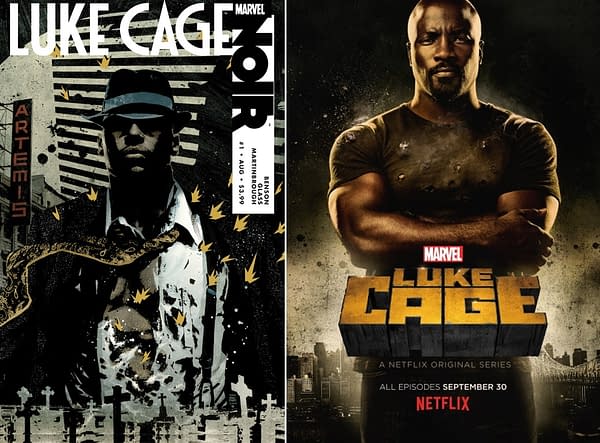 DD: You've had a very long stint on your Robert Kirkman collaboration of Thief of Thieves. How did you get on board with that project, and how have you maintained such a high quality of work?
SM: Robert reached out to me. [He] said that he was a fan of my work and was looking to launch a new crime series that didn't involve zombies. I've been the sole illustrator of the series ever since. Thief of Thieves is a passion project for me. It's really the first opportunity in my career to design a new universe from the ground up. I do obsess a bit over the art a bit. Hopefully, our devoted fan base and others can see my love and commitment to the world of Conrad Paulson. I'd love for Skybound to release a black-and-white collection with extras such as character designs and layouts at some point.
DD: There are several seminal comic process books out that are known to be amongst the best. Will Eisner's Comics and Sequential Art, Scott McCloud's Understanding Comics, Bourne Hogarth's How-To series, and your book, How to Draw Noir Comics: The Art and Technique of Visual Storytelling. What compelled you to create such an important work?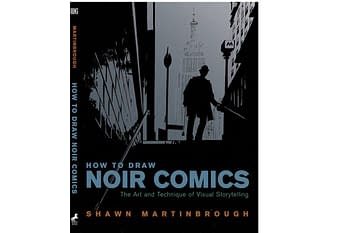 SM: I'm flattered that you would include my book with such greats. Over the years I've met fans with kids who draw and aspiring artists who would ask me for tips on developing their craft and getting work in the comics industry. Almost everyone asked me how I developed my particular style of art and about my approach to storytelling. A colleague suggested that I author an art instruction book. Excited by the idea, I pitched the idea to Jackie Ching, a friend from my Milestone Media days, who had moved over to editing at Watson-Guptill Publications. They were very interested and offered me a publishing deal.
DD: You have a big show currently running at the Society of Illustrators. What does that show mean for you as you reflect back on your career?
SM: It's a real honor to have my art showcased at such a prestigious institution as the Society of Illustrators. It's a very flattering, mind-bending, cycle of life moment for me. I was first exposed to the Society almost 30 years ago by one of my mentors, Michael Davis. As a native New Yorker, it's beyond cool.
In terms of reflecting, while digging out and selecting the original artwork for the show, I've almost been forced to slow down and appreciate some of the work I've created over the last two decades. It doesn't happen often and it's nice to reflect on past artistic choices, good and bad.
DD: Thanks so much for your time, Shawn.
Audiences can read more info on Shawn Martinbrough's work www.shawnmartinbrough.com and on Instagram / Twitter: @smartinbrough.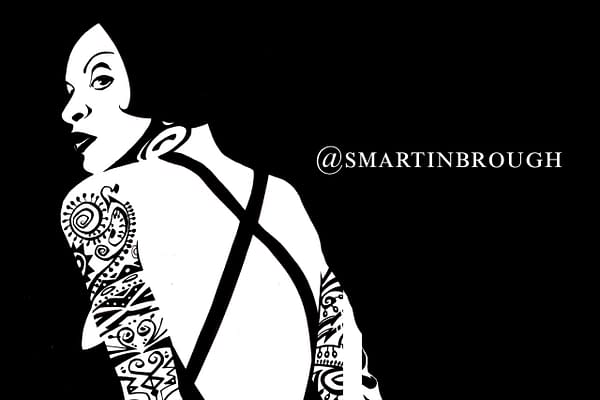 Check out Thief of Thieves right here. Also make sure to visit out Shawn's show at The Society of Illustrators through July 21st.
---
---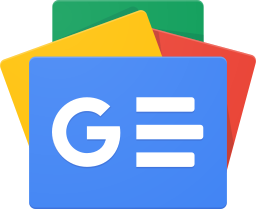 Stay up-to-date and support the site by following Bleeding Cool on Google News today!