The premise here is very strong. Paolo Alighieri is the founder and president of a company that offers a premier service for a drastic markup: "adventure tourism" into places humans are not meant to be. That's different from "places you're not allowed to go," like military bases because these places could kill you. The first stop on our visit with this group is a trip to the Fukushima reactor — or at least as you can get without dying. Along for the ride is Paolo's cranky young assistant Abby, a woman with debts but little interest in either the self-righteous or the self-involved, which spans the sort of extremists willing to pay to break international laws for such a visit. Their local guide and driver is Toshiro "Tosh" Nakamura, who has a history that's either undisclosed or — due to alcohol — unremembered.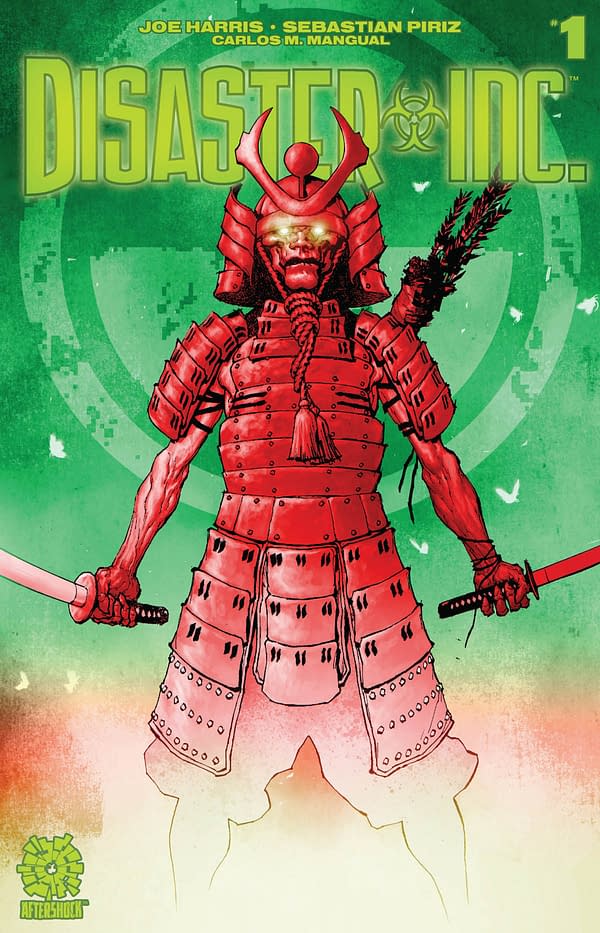 Toss in some an entitled shipping heir, his insecure model girlfriend, a would-be ecological agitator, a tagalong, and a surprise wild card, and you're on your way past the exclusion zone and closer to ground zero than anyone should go. Apparently, something else is there, and it might be a problem for our intrepid travelers.
The issue for this is pacing: Joe Harris' script is very good at establishing the characters quickly and bringing the reader into this fictional world. Unfortunately, just when something's about to happen, the issue stops. Being the virtual end of a first act doesn't make for a completed narrative, and this might be a better portion of a larger work than a single periodical. The visuals from Sebastian Piriz and Carlos Mangual are clear and handle specific details like maps and locations with great craft. There's not enough "oomph" in the characters to draw you in nor enough room for the plot to work it out. If this overcomes the long waits between "what crazy thing is coming next" like Section Zero failed to do, maybe this could be a thing. RATING: HONORABLE MENTION.
Disaster Inc #1
In 2011, the worst earthquake in Japan's history breached the costal Fukushima Daiichi power plant, causing three of its four nuclear reactors to melt down. Forced evacuations followed as the event released enough radioactive material into the air, ground and water to force officials to set up an "Exclusion Zone", effectively sealing off the land for what may well be the rest of human history.

But that's only if you don't have the right connections and the desire to experience catastrophe, failure and misery as it really is! Enter DISASTER INC., an underground tourism outfit intent on helping people of means, secrets and agendas explore the dark corners and off-map attractions typical tour groups won't go to (and various laws don't allow). Only Fukushima, known for its famed warrior class and their protection of the land and people dating back to ancient times, is full of deadly surprises and old ghosts.
Enjoyed this article? Share it!